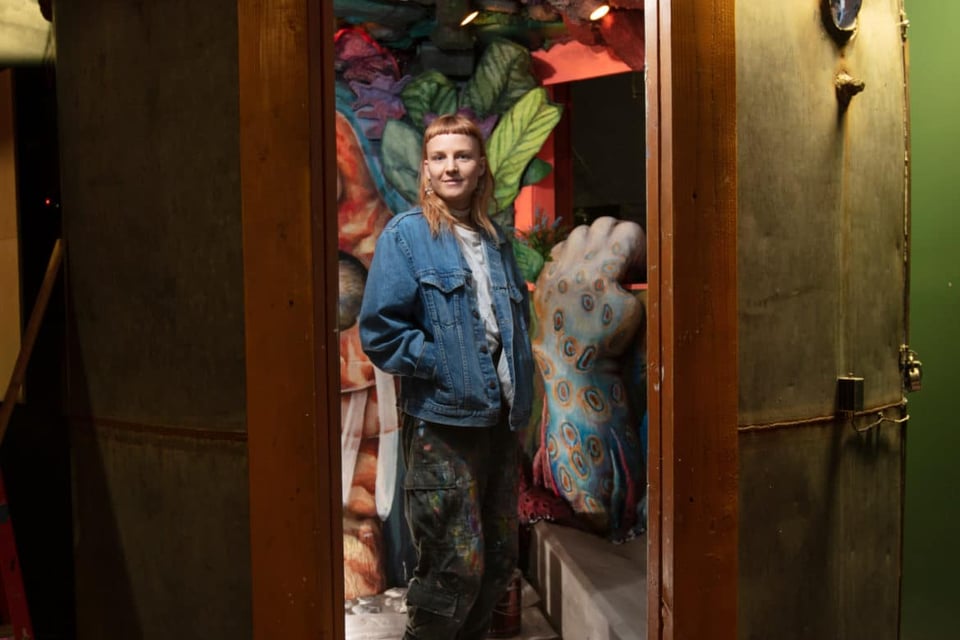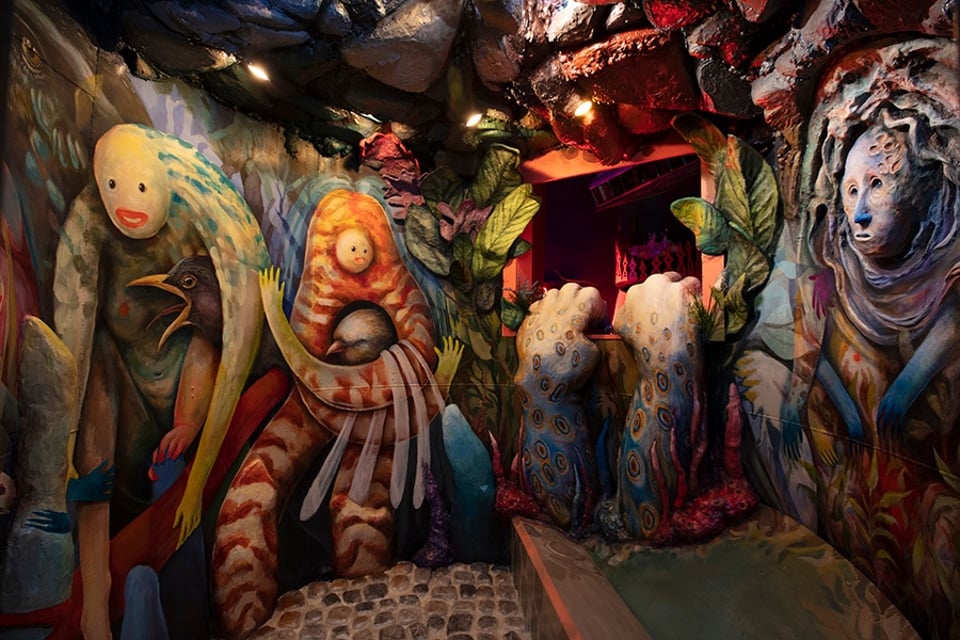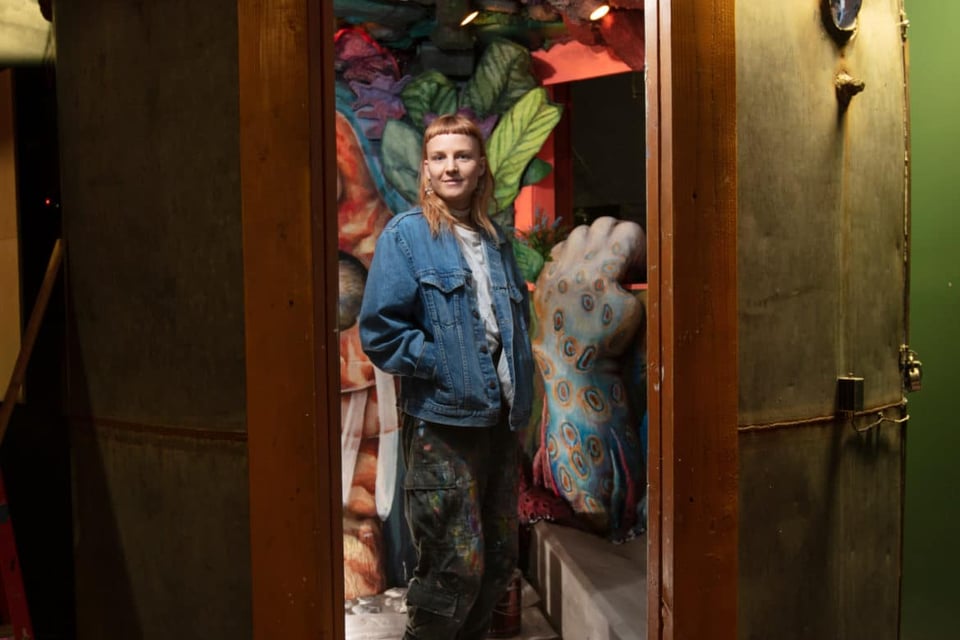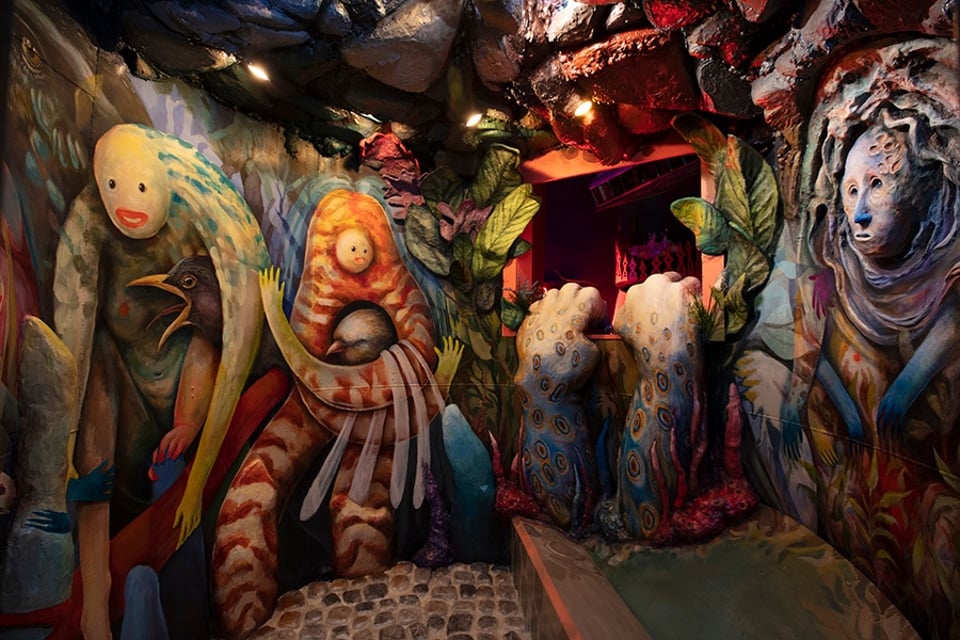 Underneath Eyelids reimagines a water tank into an intimate immersive art space combining sculpture, low relief, murals and a custom kinetic soundscape. The water tank is the sanctuary of a cosmic creature named Eng.
Underneath Eyelids Contributors
The credits page is organized by different levels of contribution: Exhibition, Anchor Space or Project.
You're on a project page within the Fancy Town Anchor Space in the House of Eternal Return Exhibition.