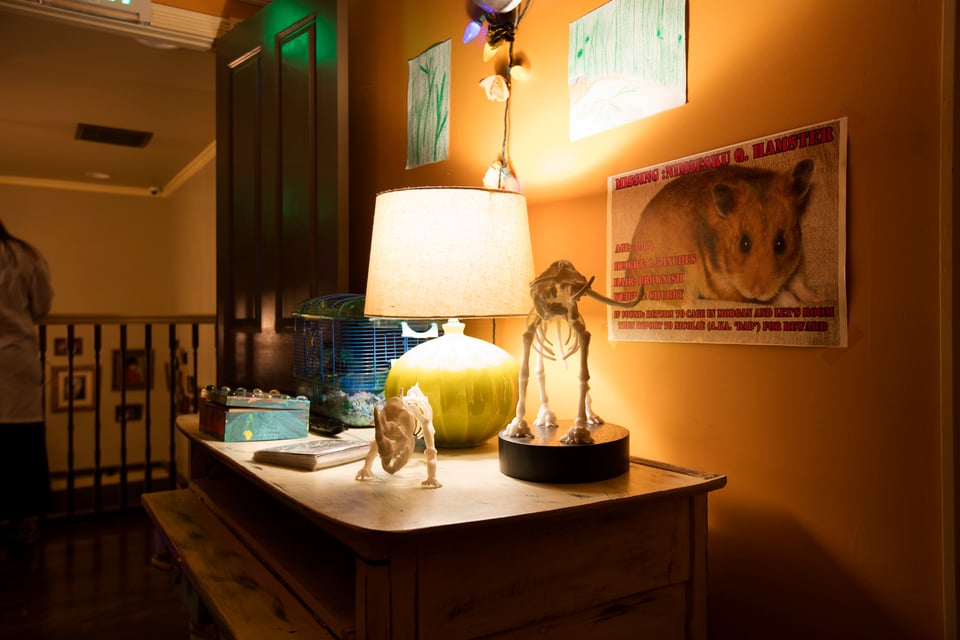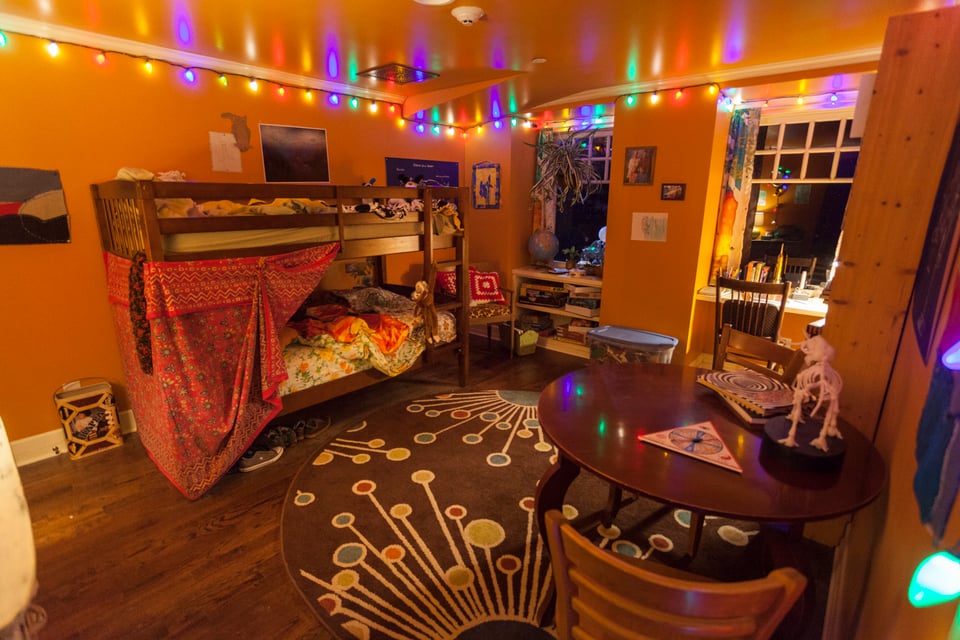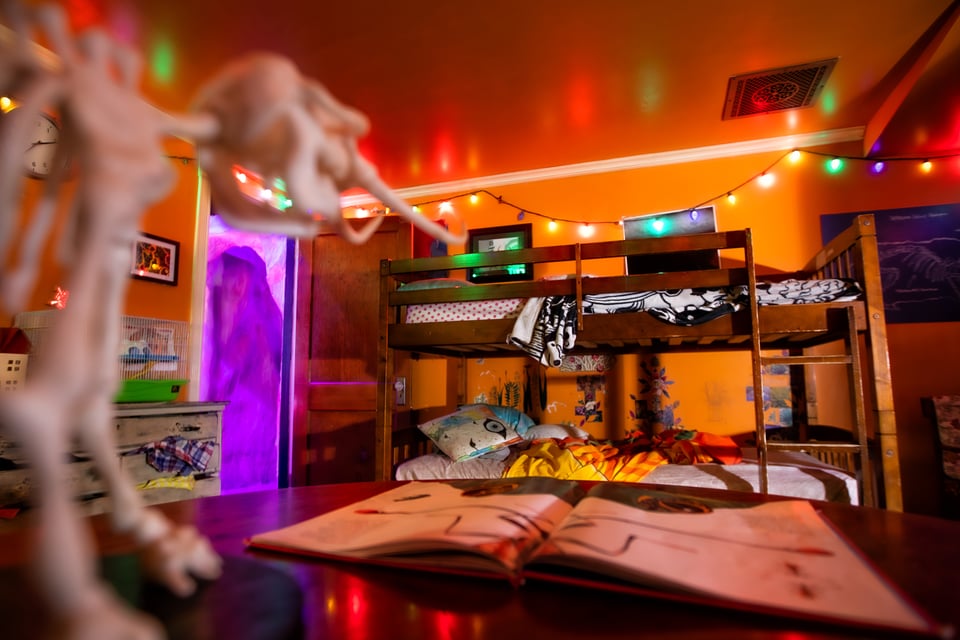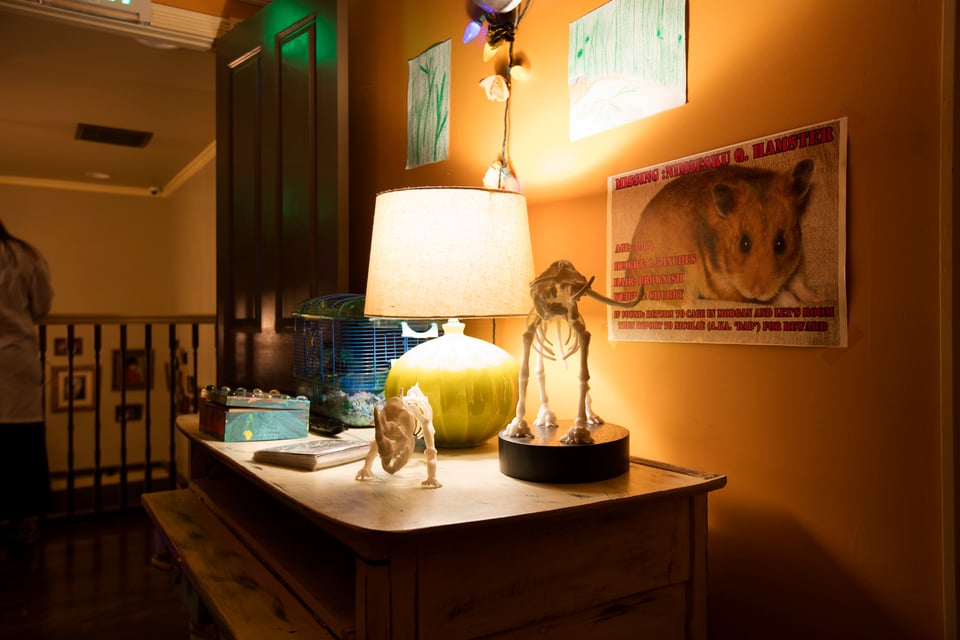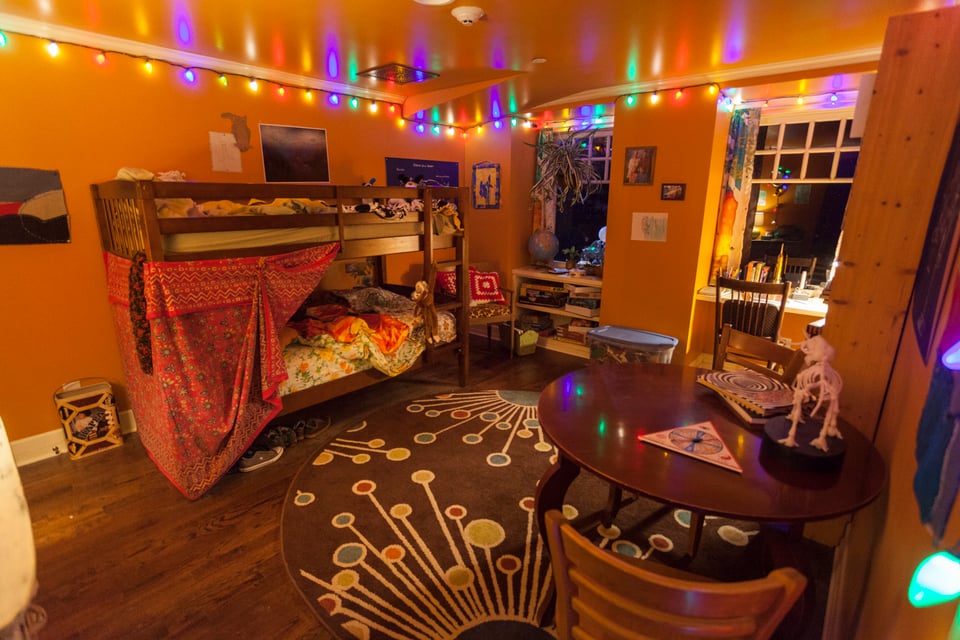 The bedroom of fraternal twin children, Lex and Morgan. Here they explore their mature interests in science and plants and care for their strangely long-lived hamster, Nimsesku.
Children's Bedroom Contributors
The credits page is organized by different levels of contribution: Exhibition, Anchor Space or Project.
You're on a project page within the The House Anchor Space in the House of Eternal Return Exhibition.