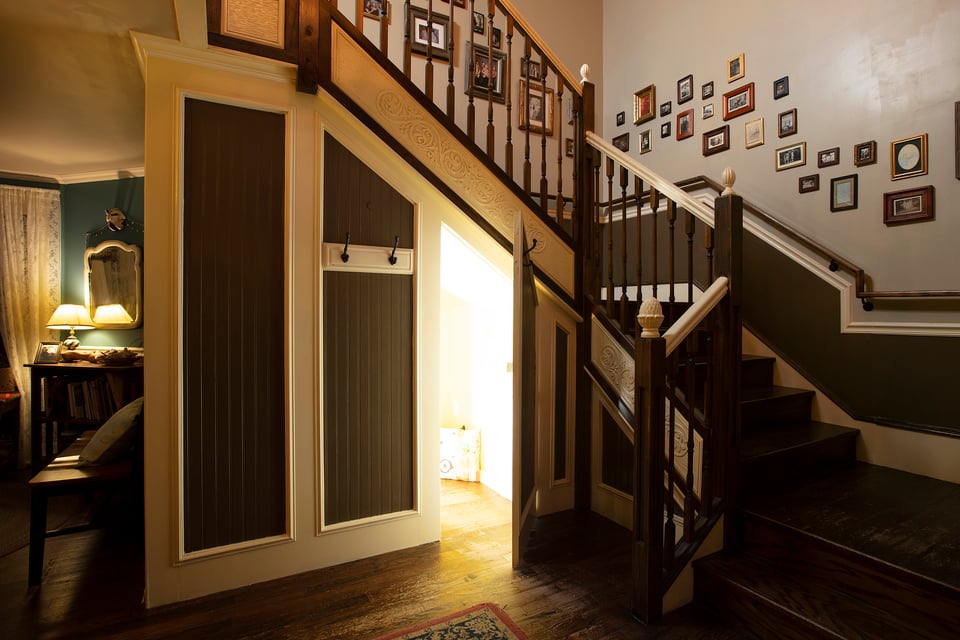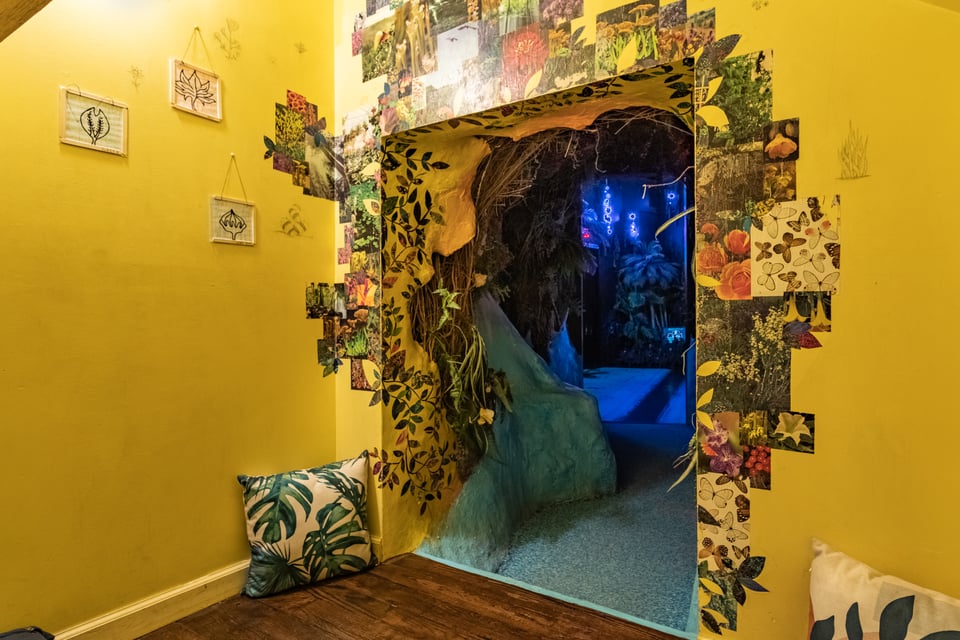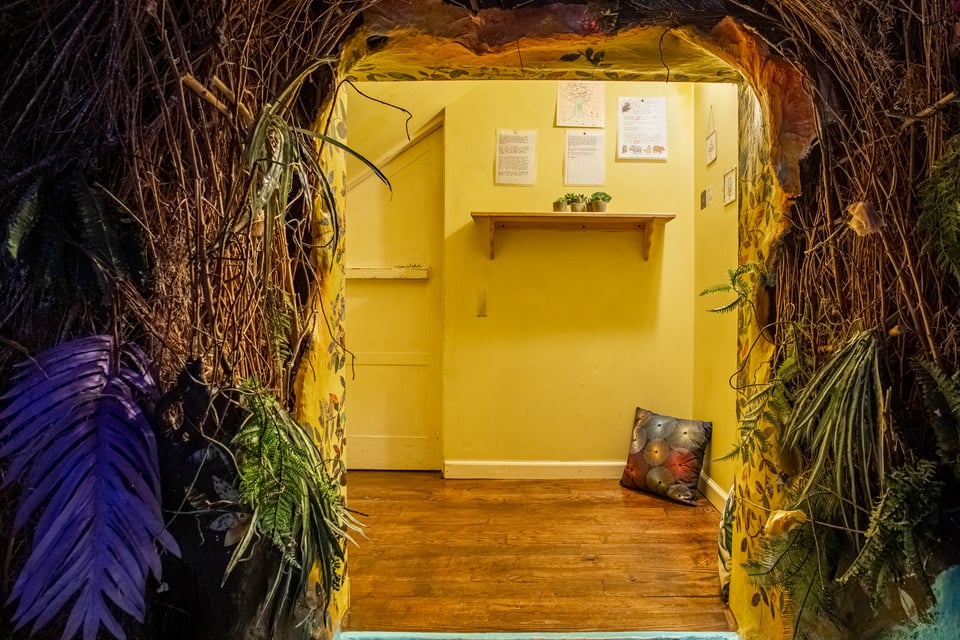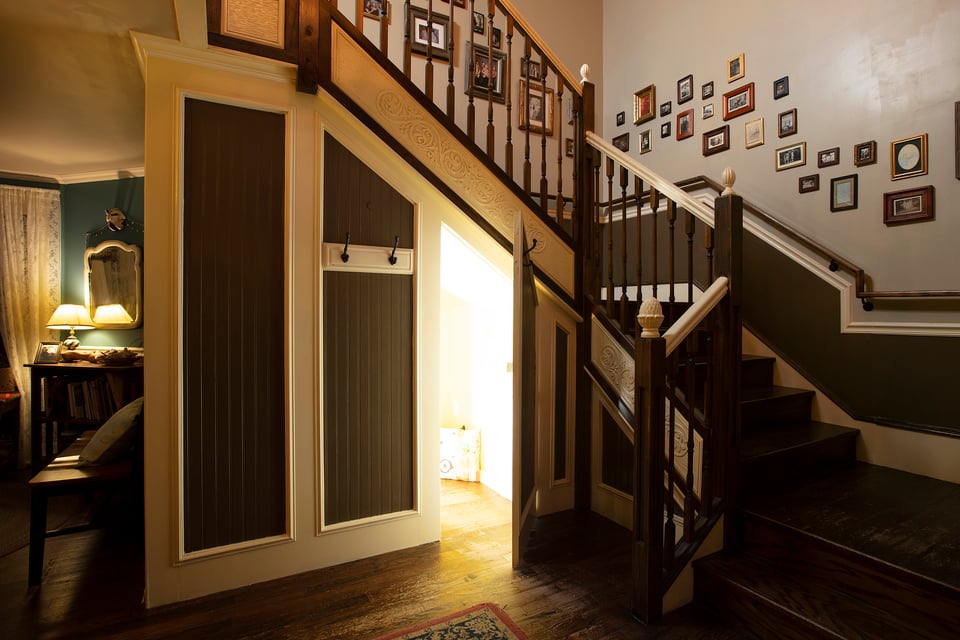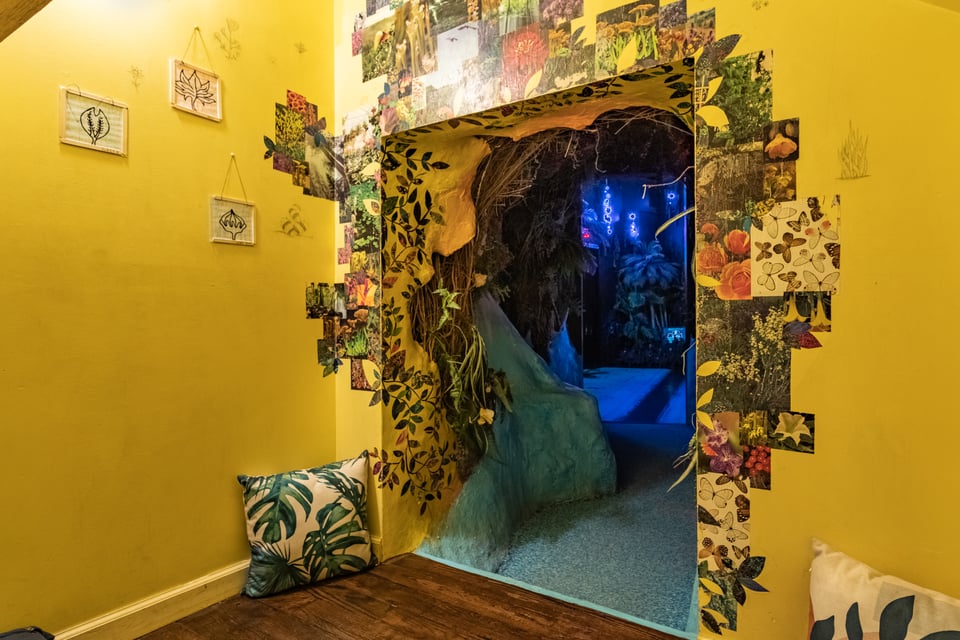 Morgan Pastore, daughter of Piper and Nicolae, and fraternal twin sister to her brother Lex, has claimed this secret nook beneath the stairs as her own. Here she expresses her deep connection to all growing things with her drawings of plants.
Morgan's Nook Contributors
The credits page is organized by different levels of contribution: Exhibition, Anchor Space or Project.
You're on a project page within the The House Anchor Space in the House of Eternal Return Exhibition.