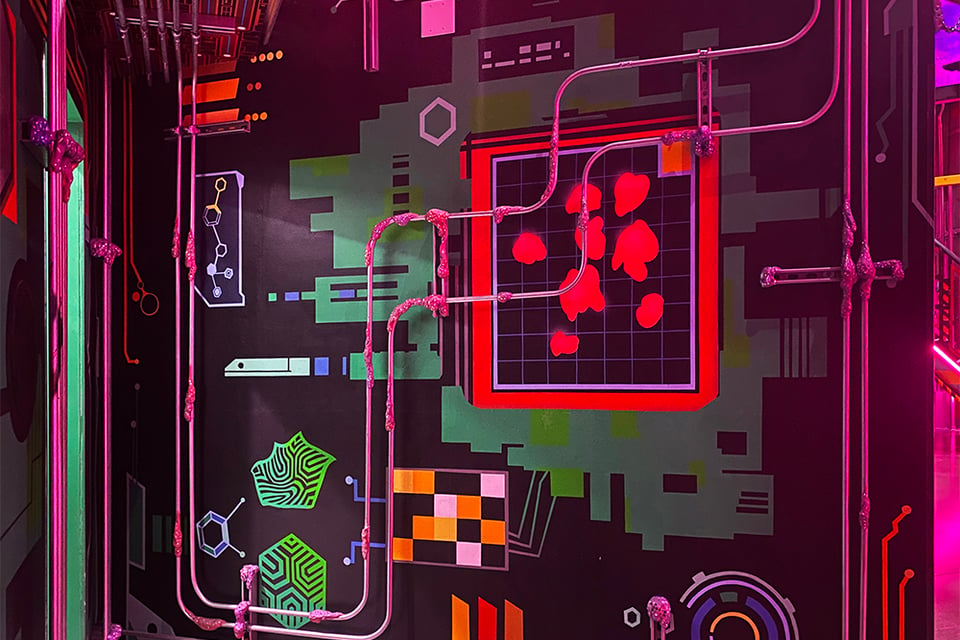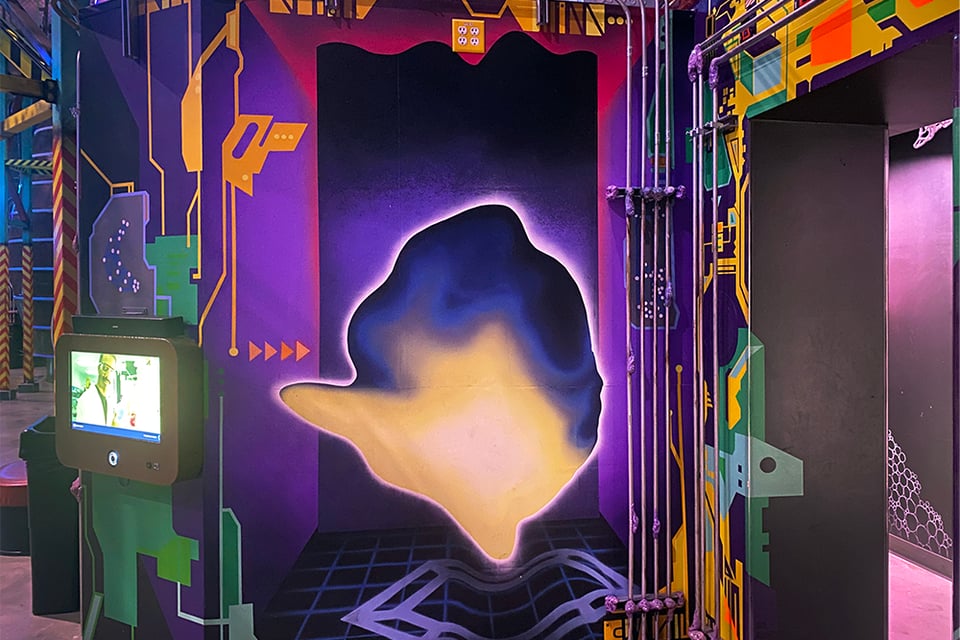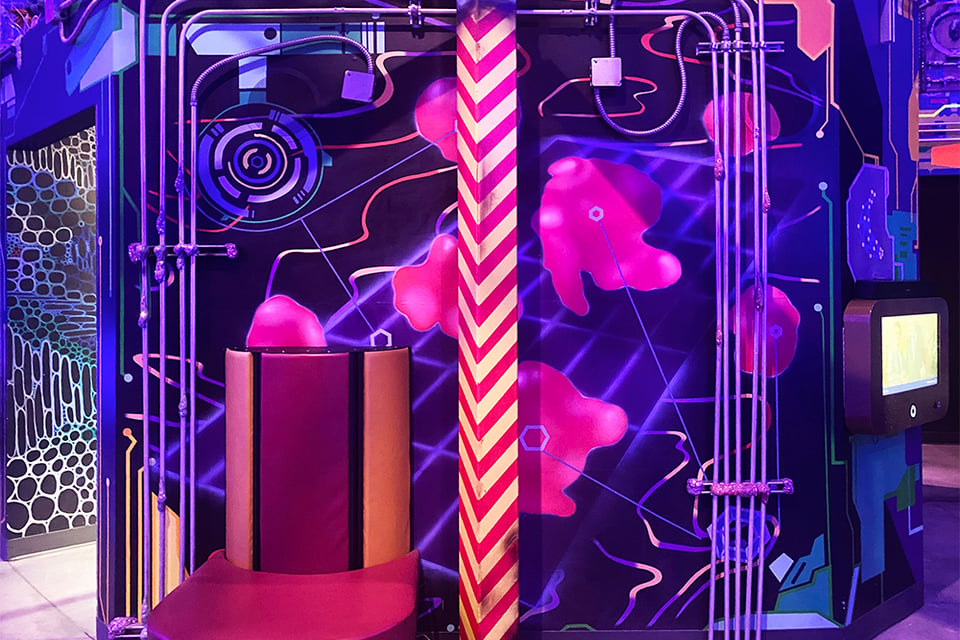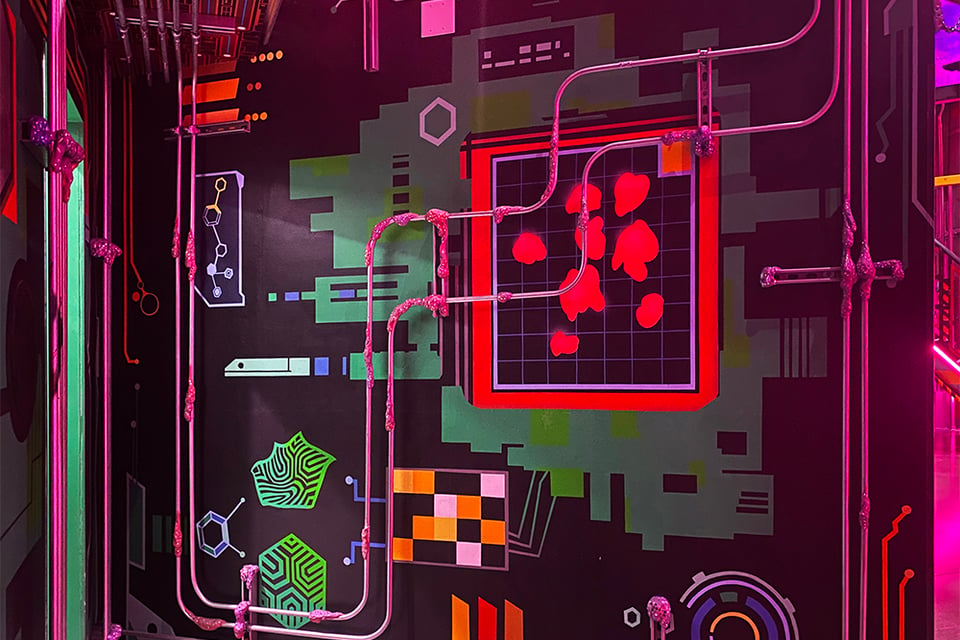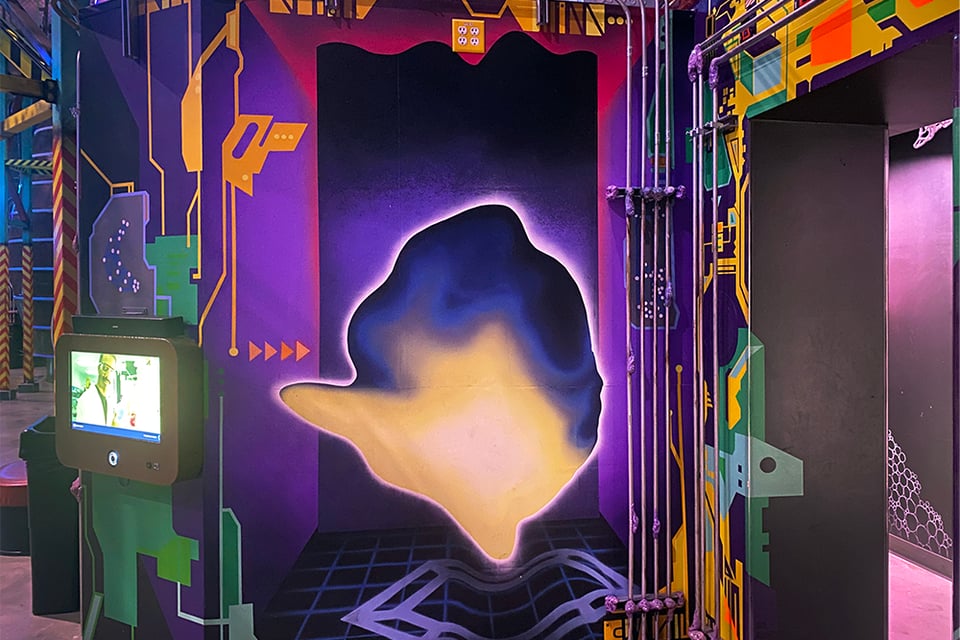 Factory Portal Exterior Mural
The Soul Crusher Machine murals were conceptualized by Chaz John and myself, with ideas of circuitry + machine elements mixed with more abstract/retro design elements. Chaz designed the final murals, I painted the one near the hanging meats door entirely in my studio at home during quarantine. The others were finished collectively in our facility in Santa Fe by myself, Cat Mills, and Zach Sawan, with final airbrushing by Zach as well.
Factory Portal Exterior Mural Contributors
The credits page is organized by different levels of contribution: Exhibition, Anchor Space or Project.
You're on a project page within the Factory Anchor Space in the Omega Mart Exhibition.