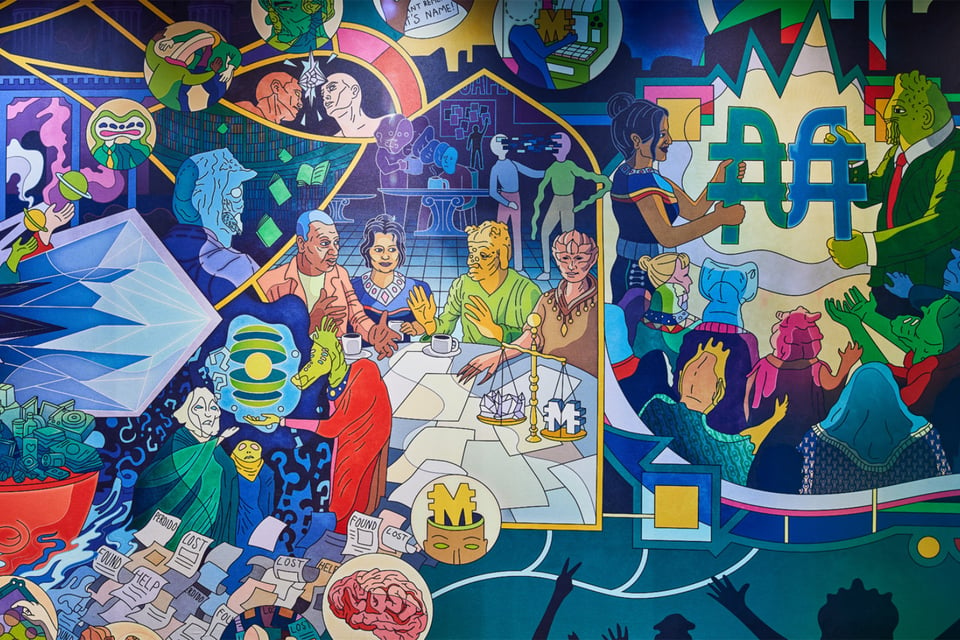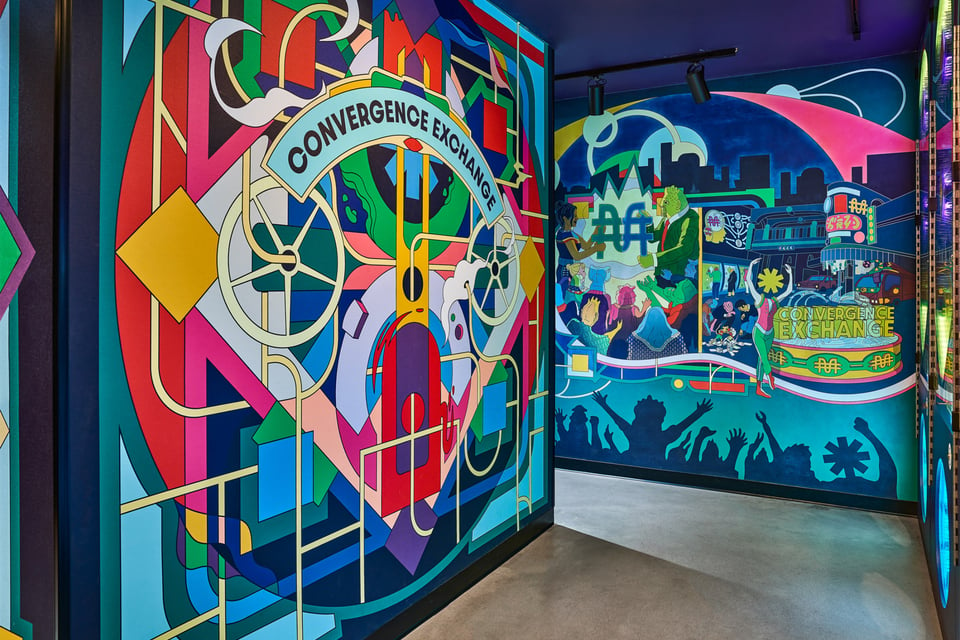 Convergence Exchange Murals
A visual celebration detailing the origins of the Convergence Exchange, which began as a modest café where lost memories were sought and returned, and blossomed into a robust volunteer-run banking operation. This mural points to a bright future for the citizens of the four worlds, through the act of remembering together.
Convergence Exchange Murals Contributors
The credits page is organized by different levels of contribution: Exhibition, Anchor Space or Project.
You're on a project page within the C Street Anchor Space in the Convergence Station Exhibition.