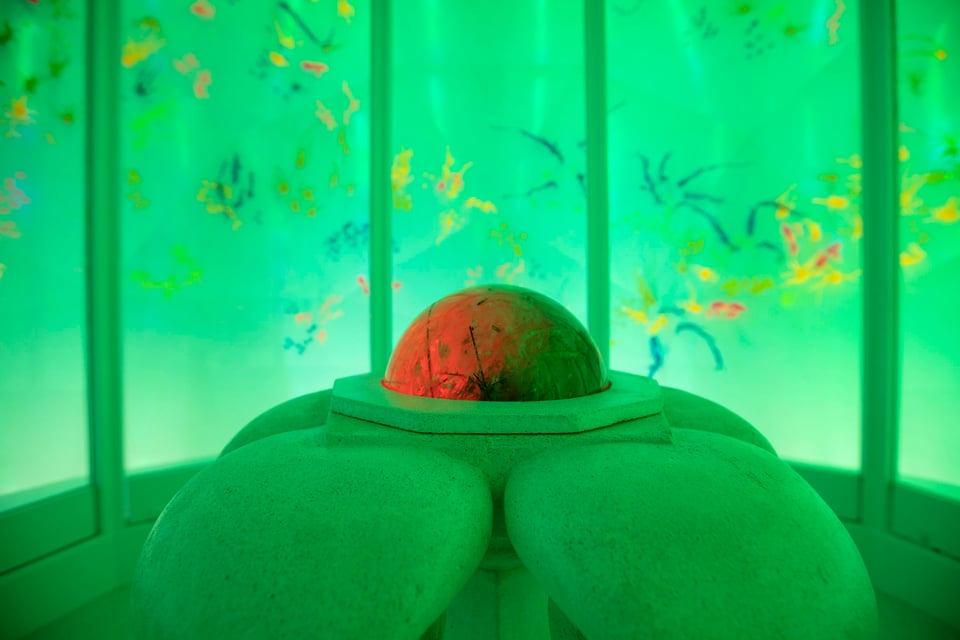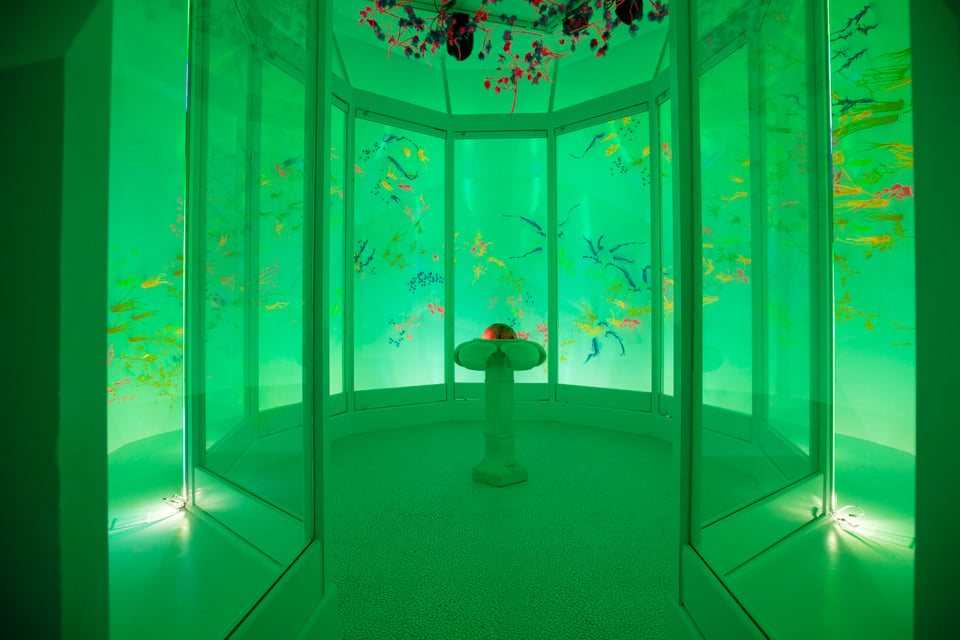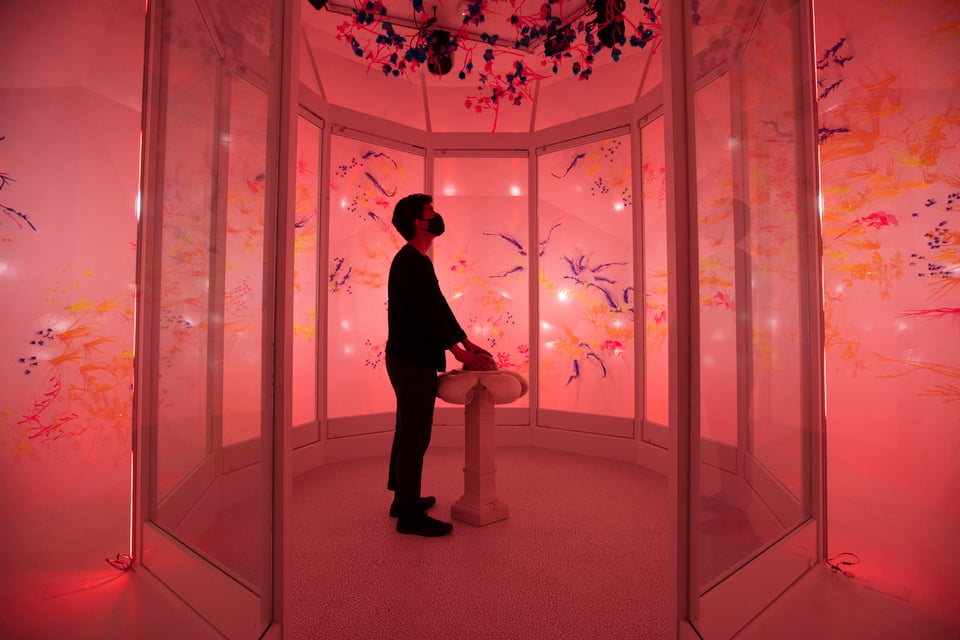 The Glam Garden is the interior space occupying the first floor of the Cosmohedron. The walls and ceiling are covered by translucent, vividly colored plants. The Sundial in the center of the room allows you to alter the time of day in Glam Garden, shifting the sound and light as you roll around a giant crystal that is set within five petals..
Cosmohedron: Glam Garden Contributors
The credits page is organized by different levels of contribution: Exhibition, Anchor Space or Project.
You're on a project page within the Numina Anchor Space in the Convergence Station Exhibition.