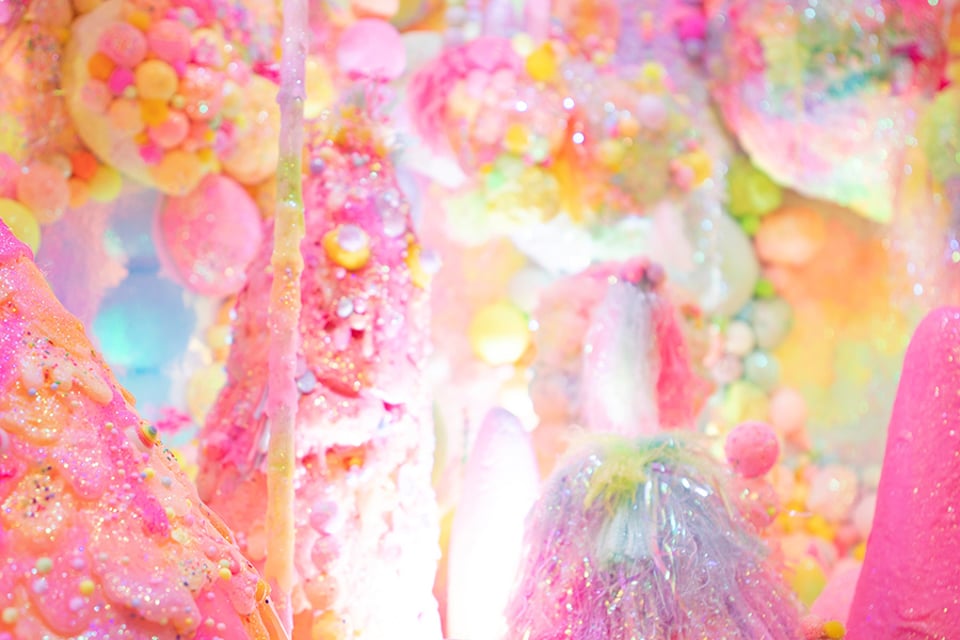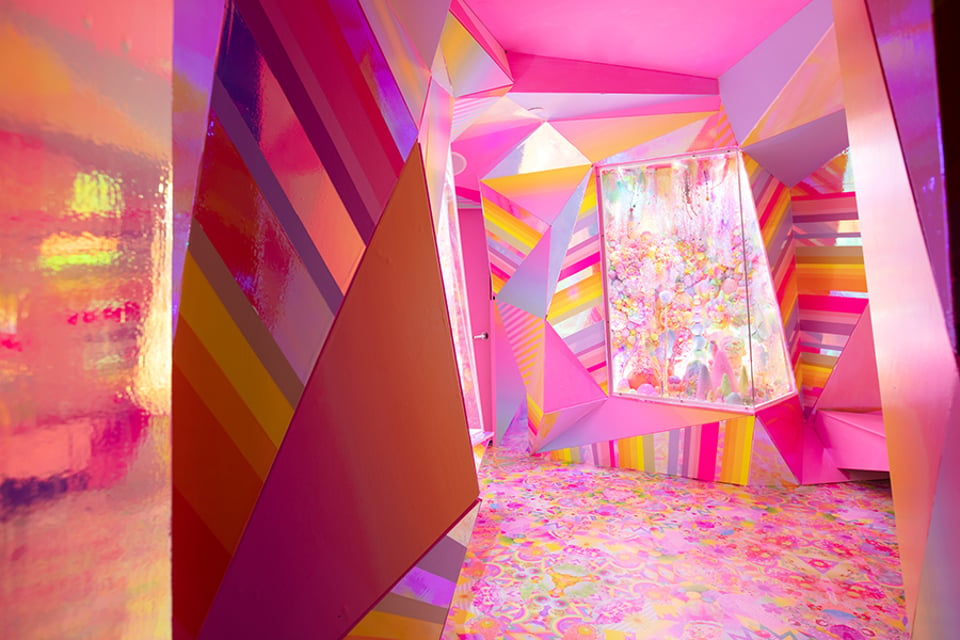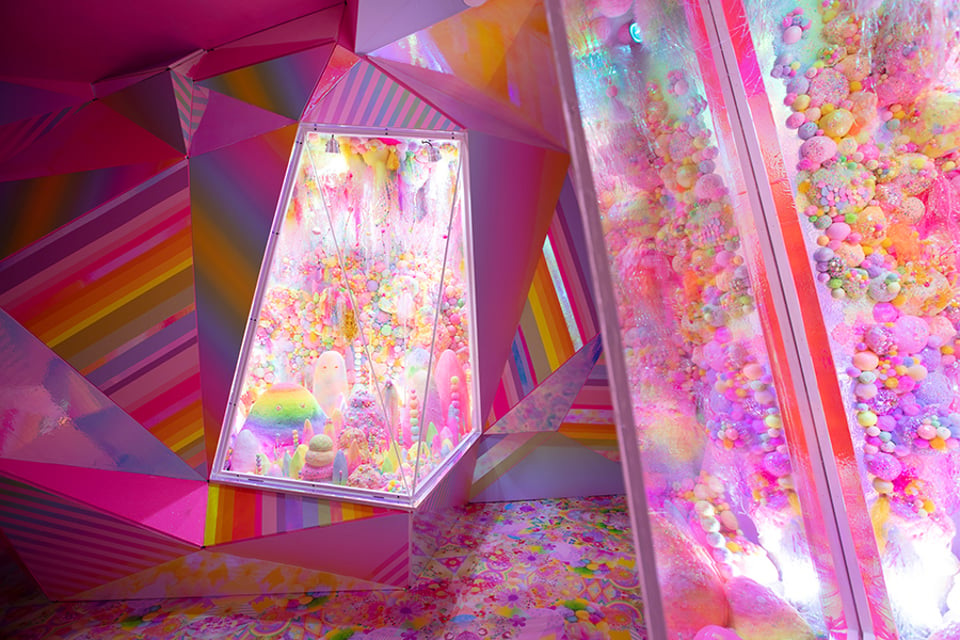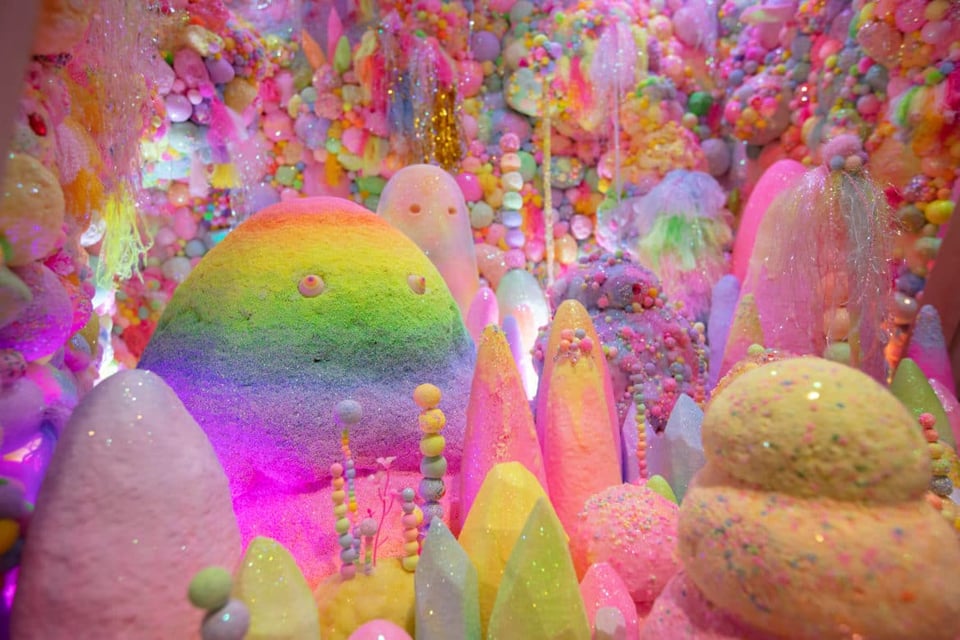 Pip and Pop's room evokes folkloric "lands of plenty," with candied hills, sugary skies and bright streams of frosting.
Pip and Pop Contributors
The credits page is organized by different levels of contribution: Exhibition, Anchor Space or Project.
You're on a project page within the Art City Anchor Space in the House of Eternal Return Exhibition.