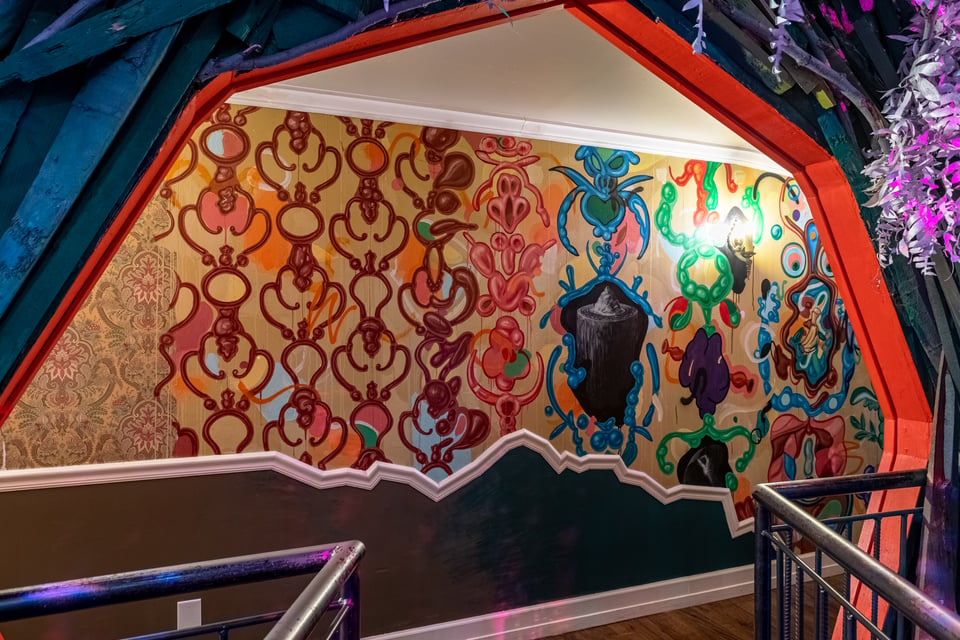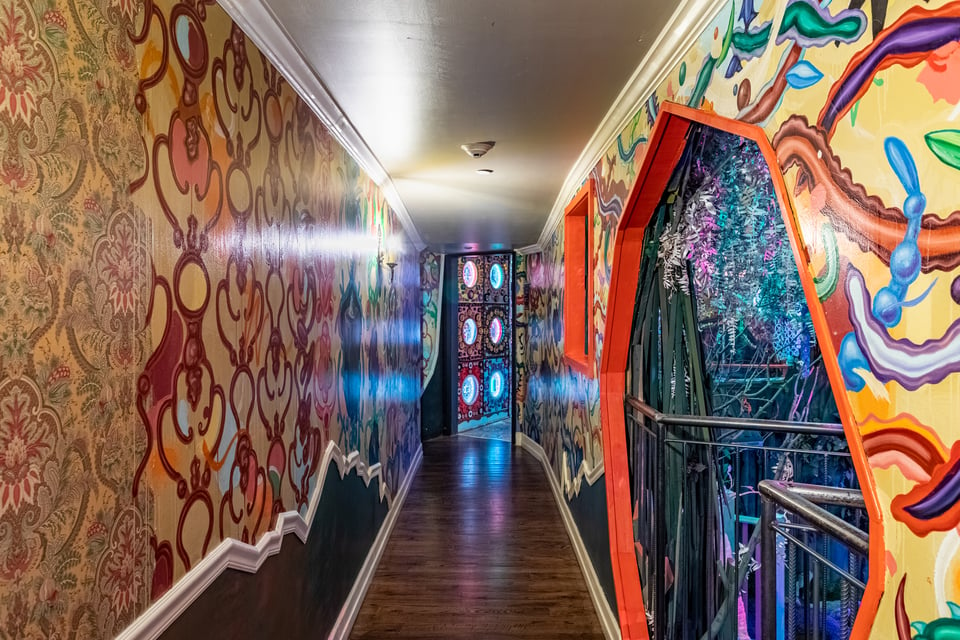 Murals located in the upstairs hallway of the House leading to the entrance of The Forest and Trash Temple.
Ancestor Simulations Contributors
The credits page is organized by different levels of contribution: Exhibition, Anchor Space or Project.
You're on a project page within the The House Anchor Space in the House of Eternal Return Exhibition.