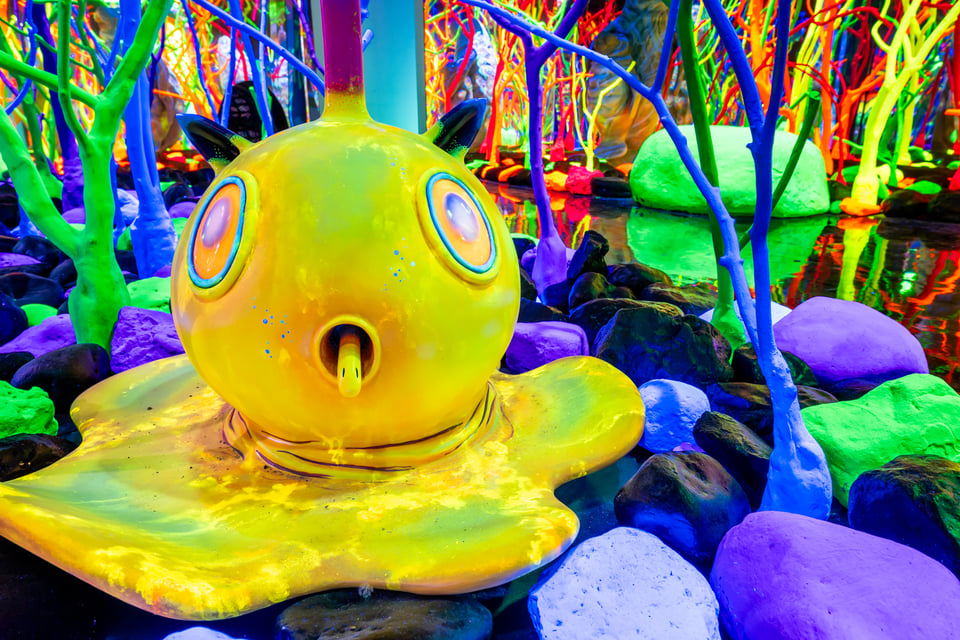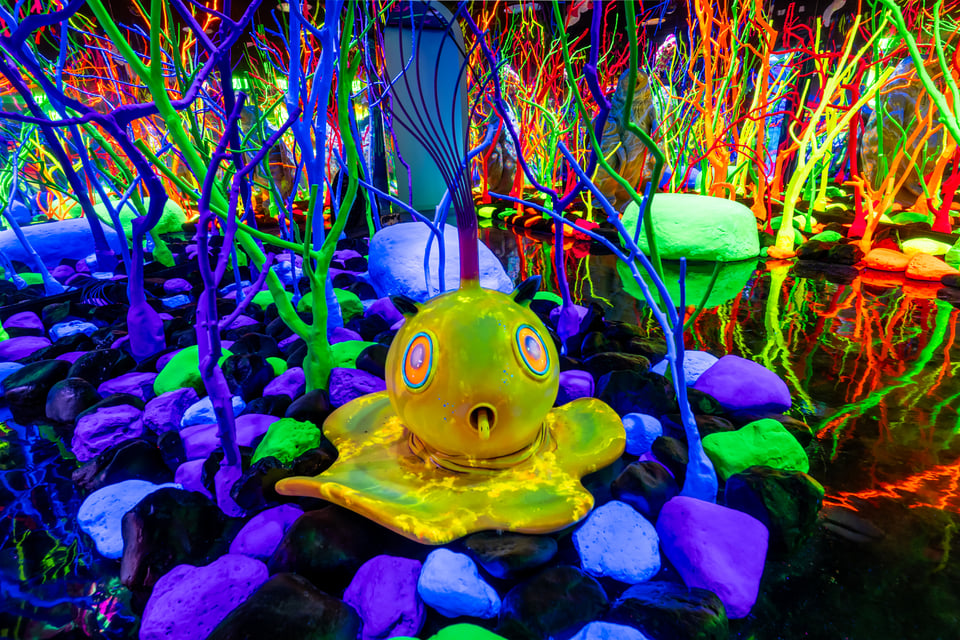 Skuttles is an eccentric sea creature that scuttles along the ocean floor in search of food and treasure. They use water propulsion to launch themselves up off the seabed and flair their umbrella fin to steer in new directions. You might be drawn into their large adorable glowing eyes, but be careful… they may not be as innocent as they seem!
Skuttles Contributors
The credits page is organized by different levels of contribution: Exhibition, Anchor Space or Project.
You're on a project page within the Glowquarium Anchor Space in the The Real Unreal Exhibition.