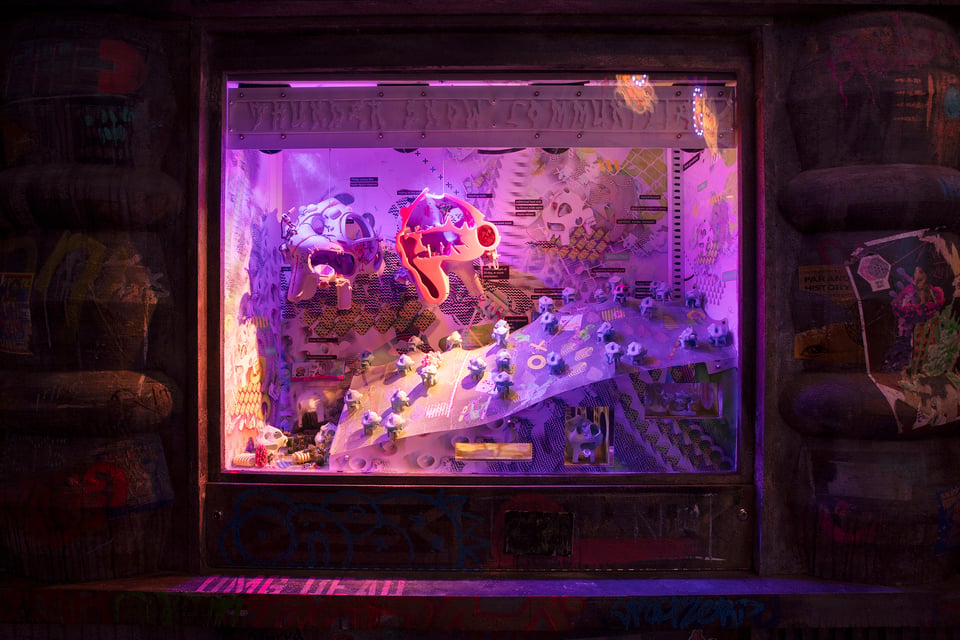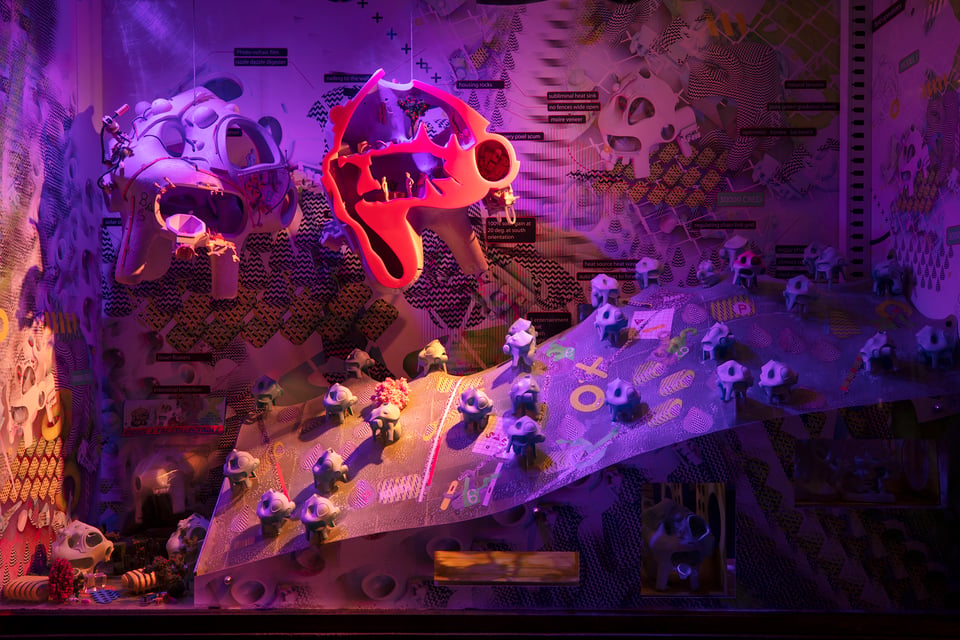 A model home advertisement using sixties and seventies utopian housing ideals this sculpture asks the viewer to imagine an alternative to suburbia. While the form that is advertised represents an alternative to the tract home model of our current suburbs, it comes off as extreme so it can not be taken seriously. Using absurd jargon and niche representational styles it will not achieve viability for mass production. It only reinforces the idea that radical architecture means funny looking.
Thunder Snow Communities Contributors
The credits page is organized by different levels of contribution: Exhibition, Anchor Space or Project.
You're on a project page within the Lamp Shop Alley Anchor Space in the The Real Unreal Exhibition.