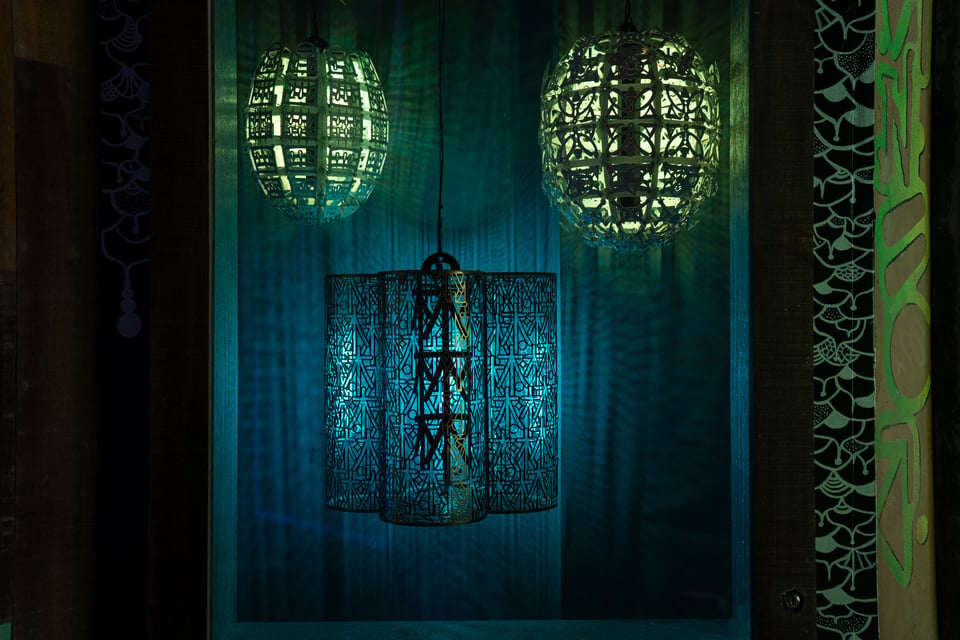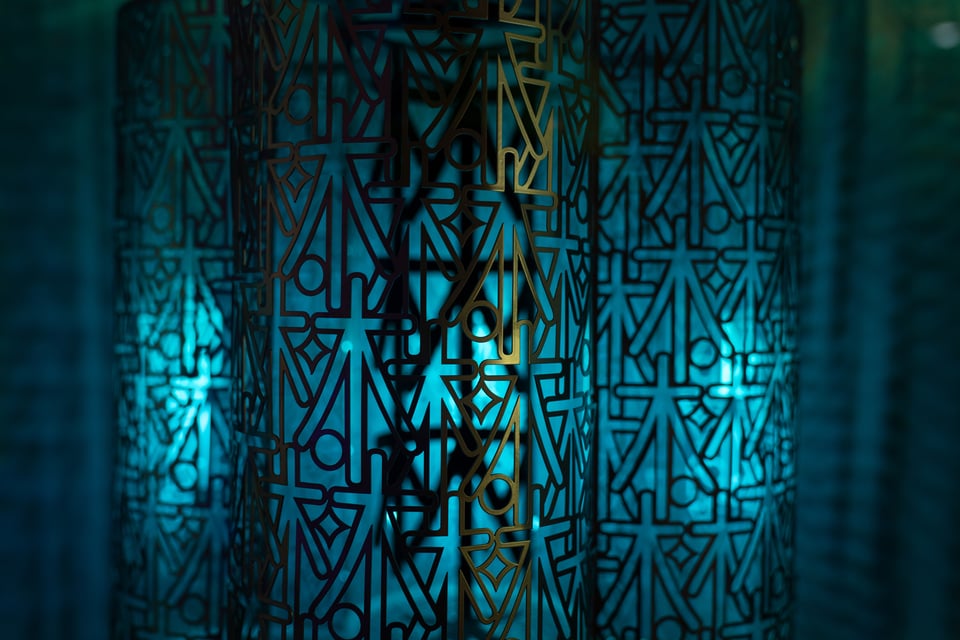 Two Orbs flank a lantern made with the mandarin character for "Tree" it is a reference to the interplay of light and shadow produced in a forest by light filtering through tree leaves.
Sun Tree Moon Contributors
The credits page is organized by different levels of contribution: Exhibition, Anchor Space or Project.
You're on a project page within the Neon Kingdom Anchor Space in the The Real Unreal Exhibition.