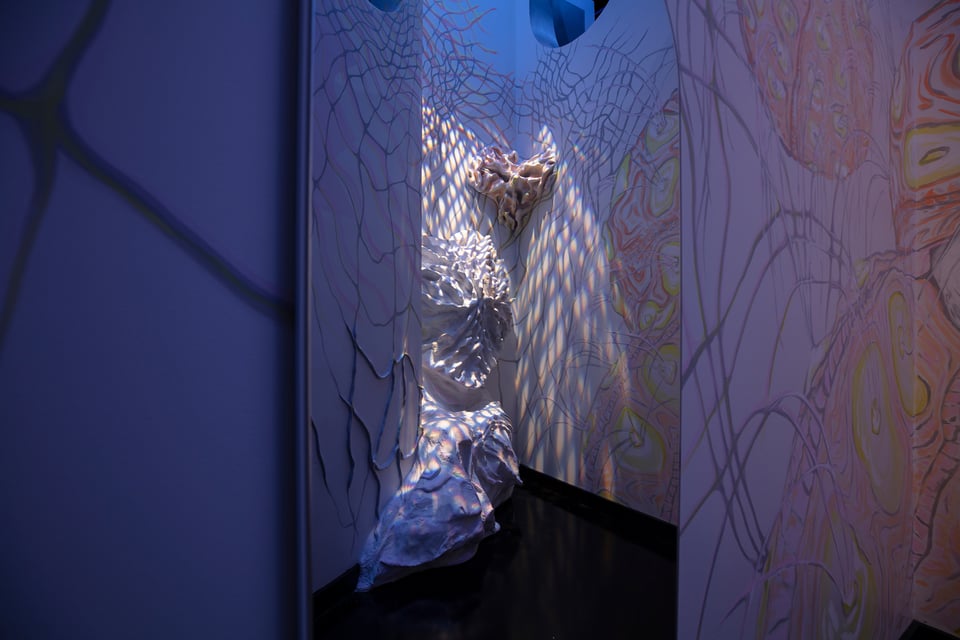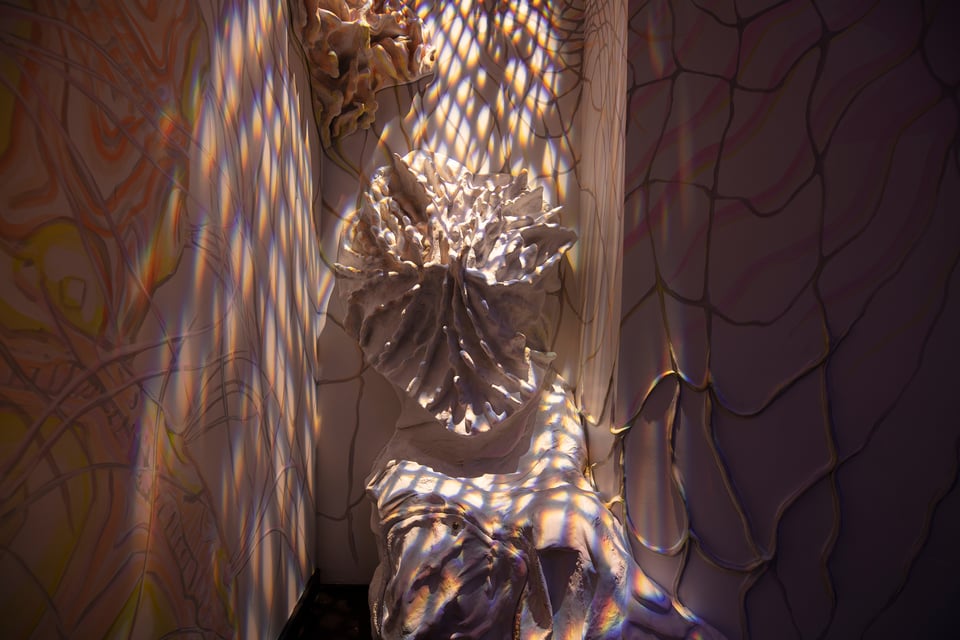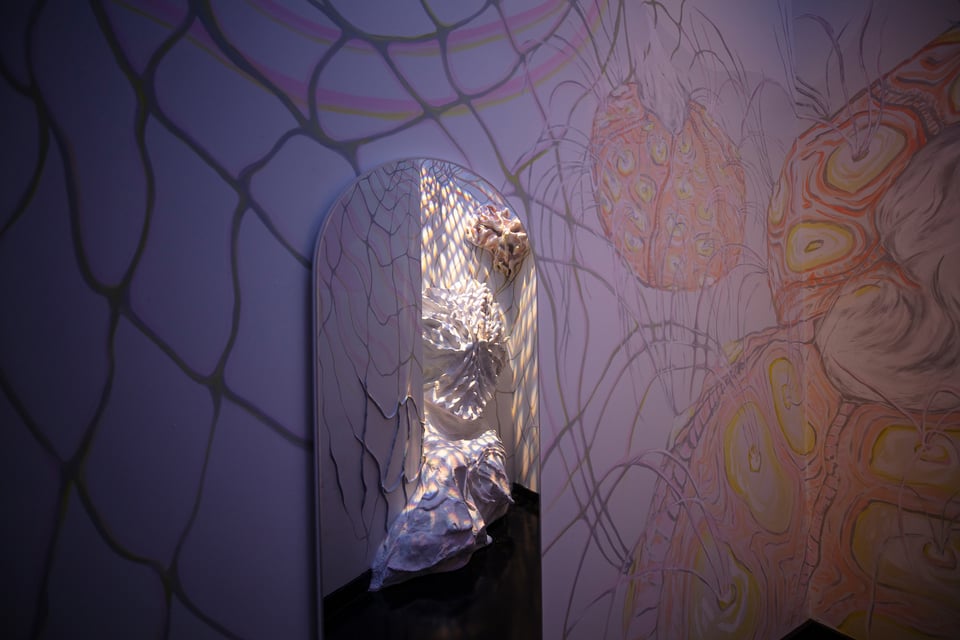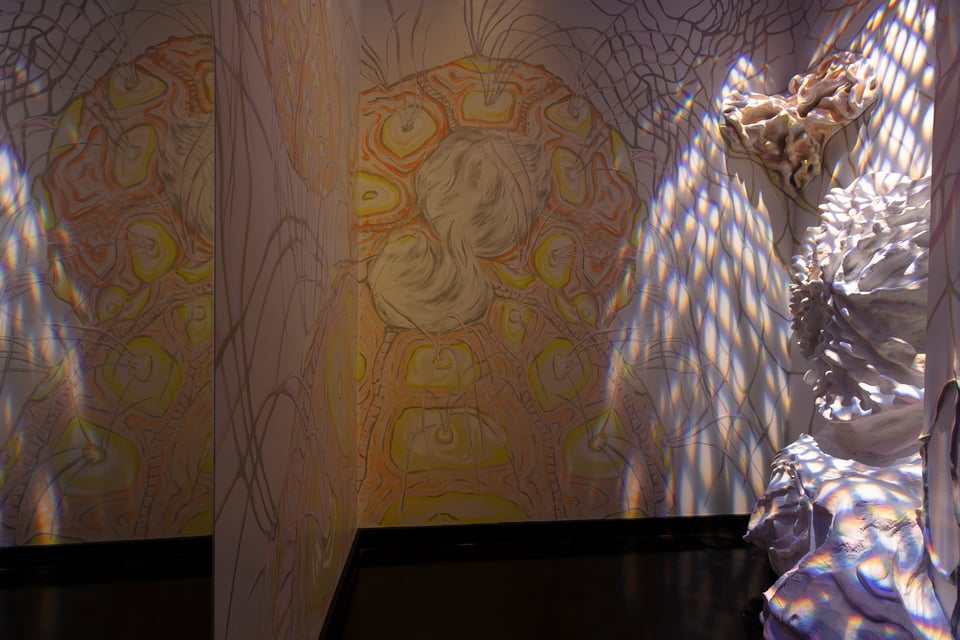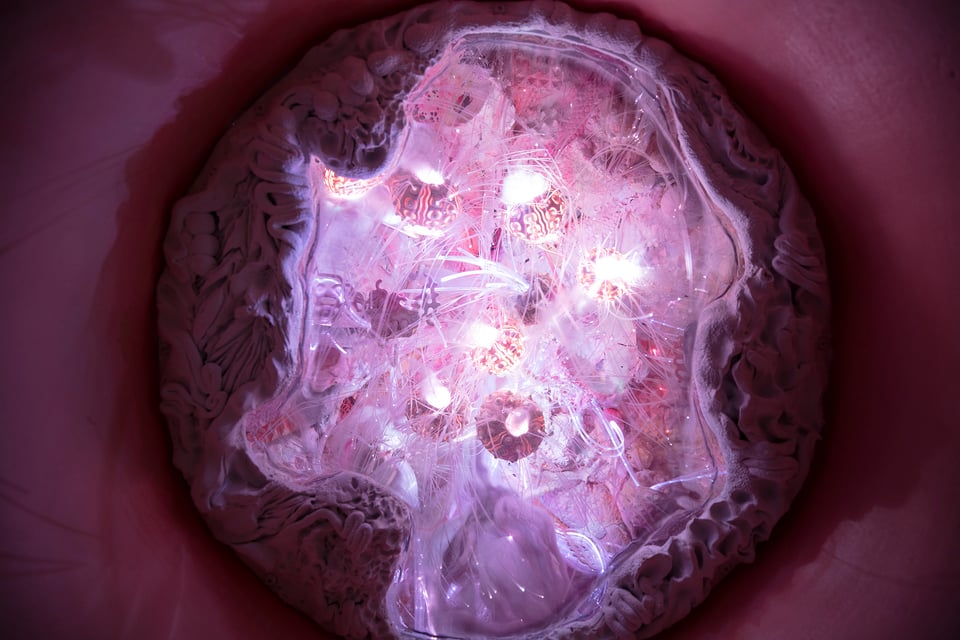 Drawing inspiration from organic marine and aquatic forms, the sculpture "Glooby Pancake" is a multi-faceted fossil. Her textured and simple outer shell houses a complex ecosystem of glowing sea urchins, threaded light, and micro-cosmic systems, only viewable from one discoverable angle.
Glooby Pancake Contributors
The credits page is organized by different levels of contribution: Exhibition, Anchor Space or Project.
You're on a project page within the Optic Drift Anchor Space in the The Real Unreal Exhibition.