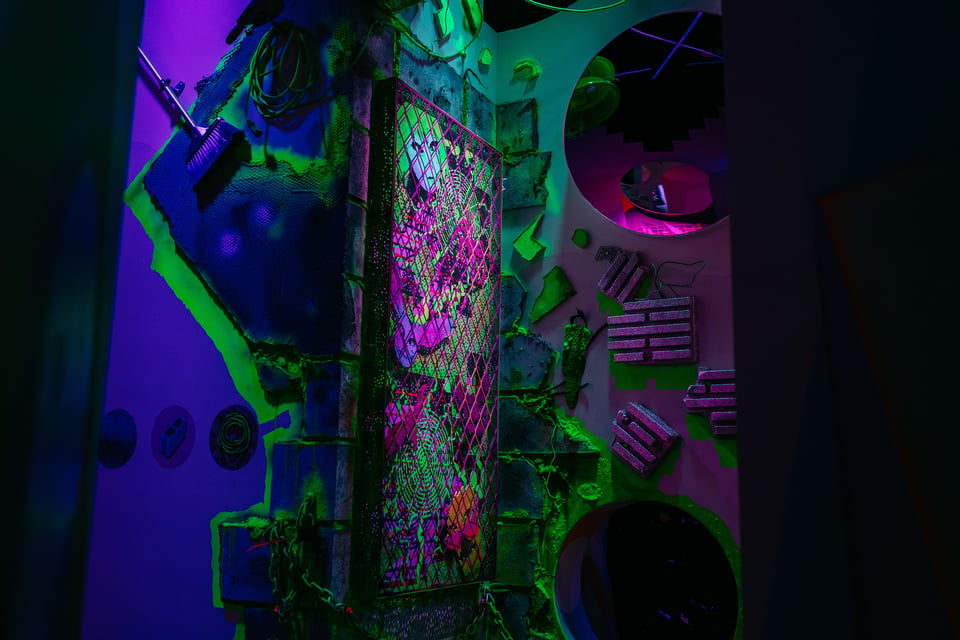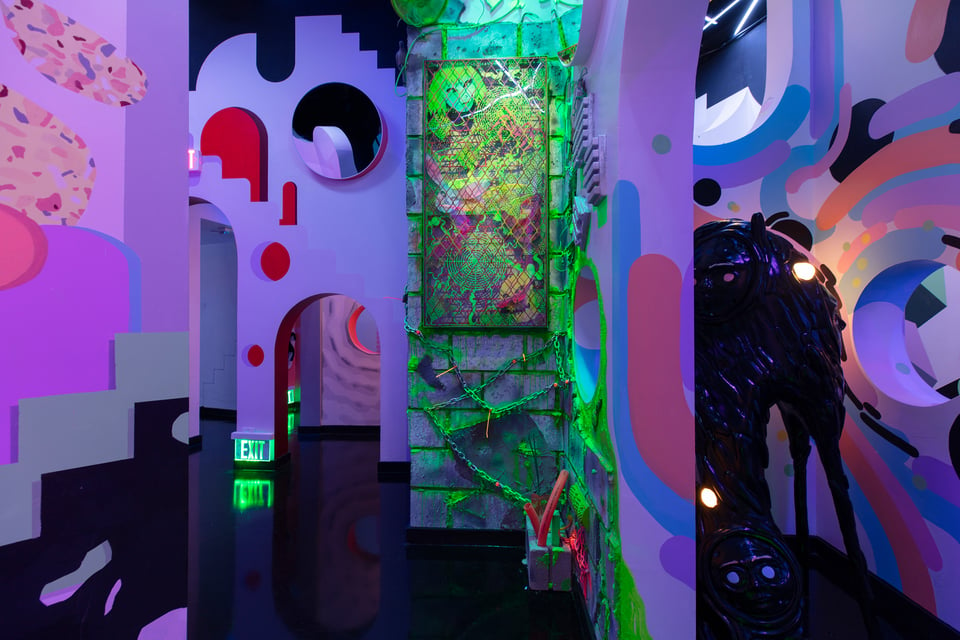 Goodbye to the Creatures / The Crumbling Infrastructure
This project is an onsite, site-reactive, improvisation art installation. It was inspired by my love for raw construction materials, the toxic residue that it creates and leaves behind, the damage that we caused to nature, and how nature will eventually take it back to form a new hybrid nature.
The central hanging wall sculpture is for all the creatures in the world that are facing mass extinction because of human encroachment on their environment and ecosystems. The female head represents Mother Earth. The figure with the sunglasses in the bottom corner is a hybrid Bart Simpson / Arnold Schwarzenegger / Terminator figure. All the creatures in between are some of my favorites: jackrabbits, bats, and spiders.
I'm hoping ecosystems will be able to regroup and clean the garbage and pollution. The human garbage that we create is relentless and I truly believe that we are destroying our home. We should consider that all the animals are people also. They are the true gems of the planet, and that the fact that we are OK with letting them go extinct is a true genocide. Our negligence and arrogance is creating a terrible loss.
Goodbye to the Creatures / The Crumbling Infrastructure Contributors
The credits page is organized by different levels of contribution: Exhibition, Anchor Space or Project.
You're on a project page within the Optic Drift Anchor Space in the The Real Unreal Exhibition.