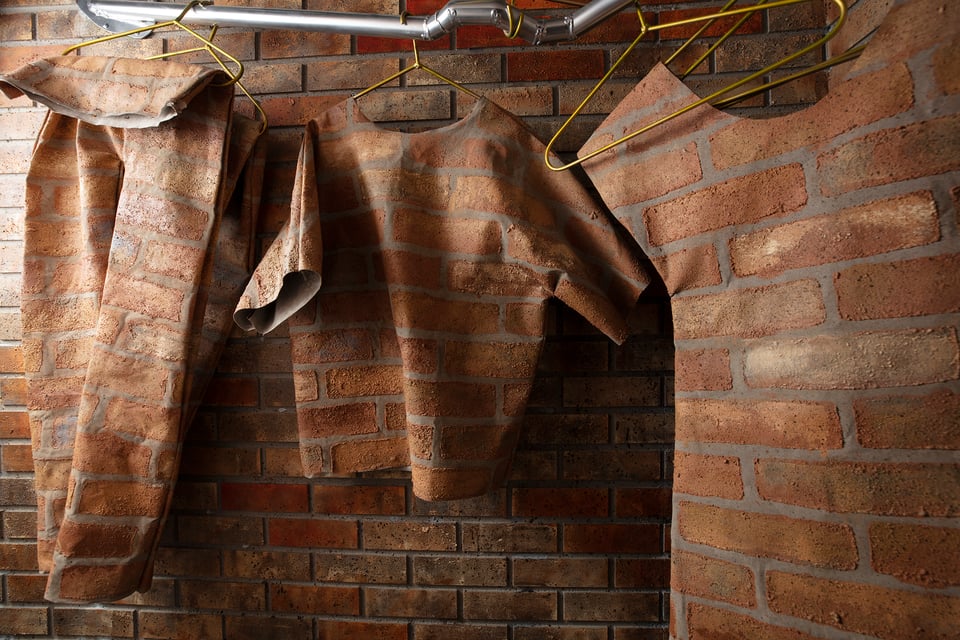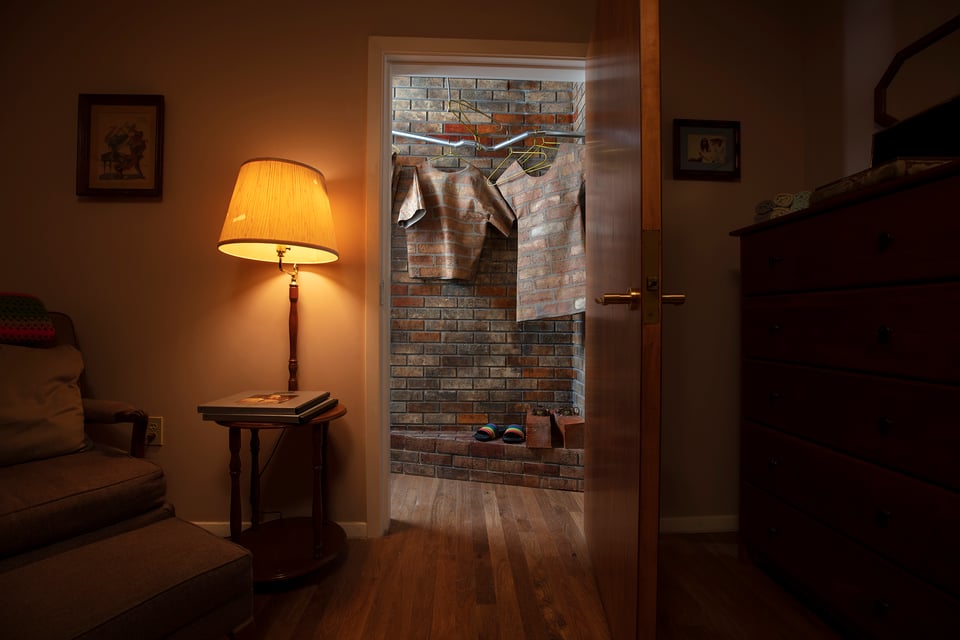 This piece was an on-site site reactive improvisation. I am very inspired by raw construction materials – bricks, blocks, adobe, earth, wood, and steel – these incredible materials that we can manipulate into so many useful tools, buildings, shelters, and homes.
This was my first fabric / sewing project. I like taking a heavy thing, like the bricks, and making them light, like clothing. The result was ghostly and glitchy – blending and then appearing to come in-and-out-of this reality. A heavy apparition.
The brick to me is also a symbol of labor. This is an ode to the working class people – the bricklayer and the laborer. It is an acknowledgment of all the hours and days that workers give in their lives to building and serving and the sacrifice they give to society and civilization. The rainbow slippers are a nod to all of the LGBTQ people that have labored for our society. The hours that people have sacrificed out of their lives.
The Brick Closet Contributors
The credits page is organized by different levels of contribution: Exhibition, Anchor Space or Project.
You're on a project page within the The Delaney House Anchor Space in the The Real Unreal Exhibition.