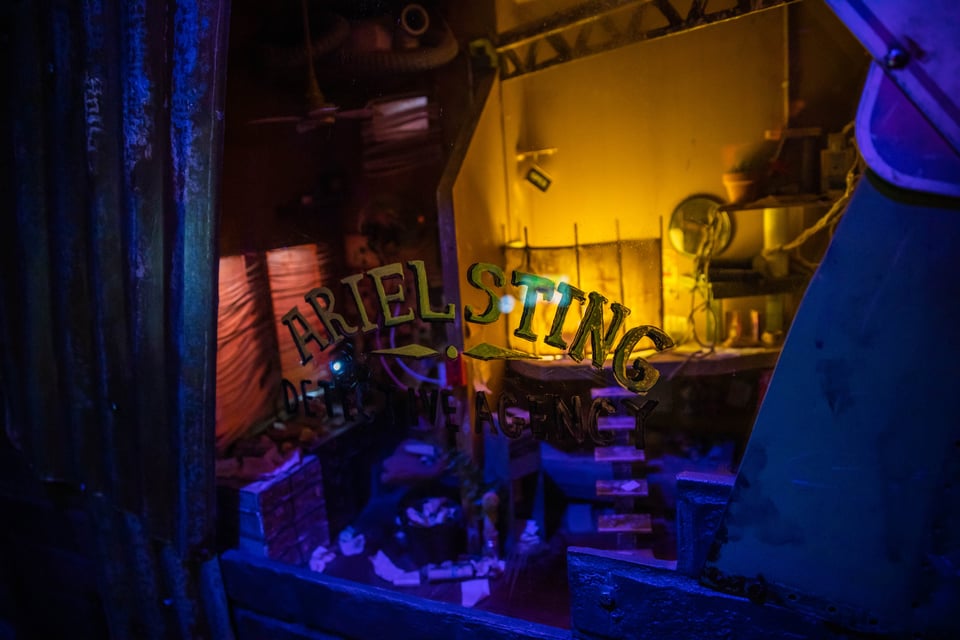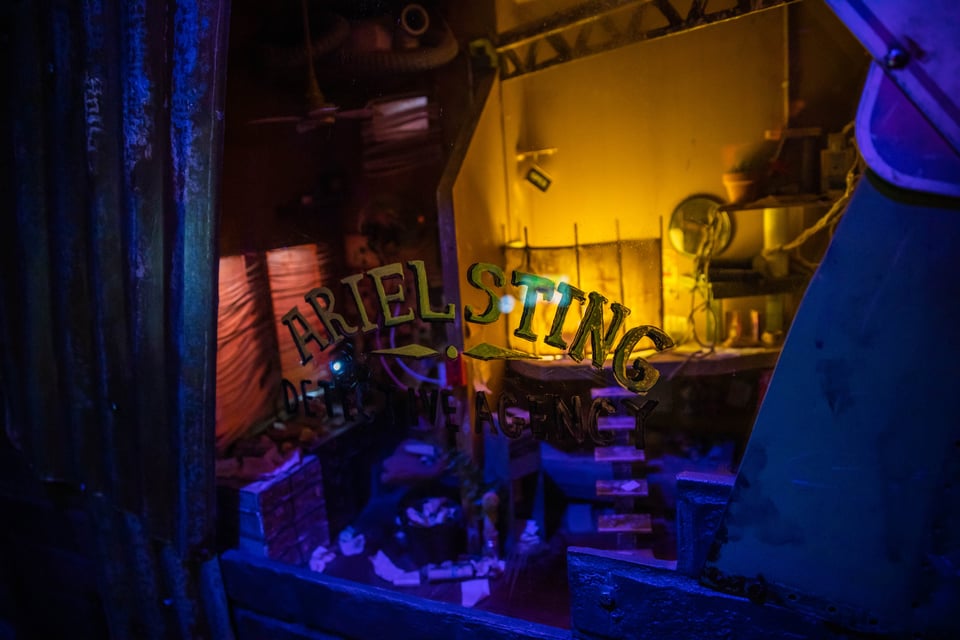 Ariel Sting in Geary's Alley
Located in Geary's Alley, the Ariel Sting diorama provides a peek into the offices of the Sameday News: a cluttered 1940's noir-esque newspaper office. The space is shared with Quesa, the cat-detective, who has a small second floor loft complete with privacy screen.
Ariel Sting in Geary's Alley Contributors
The credits page is organized by different levels of contribution: Exhibition, Anchor Space or Project.
You're on a project page within the C Street Anchor Space in the Convergence Station Exhibition.