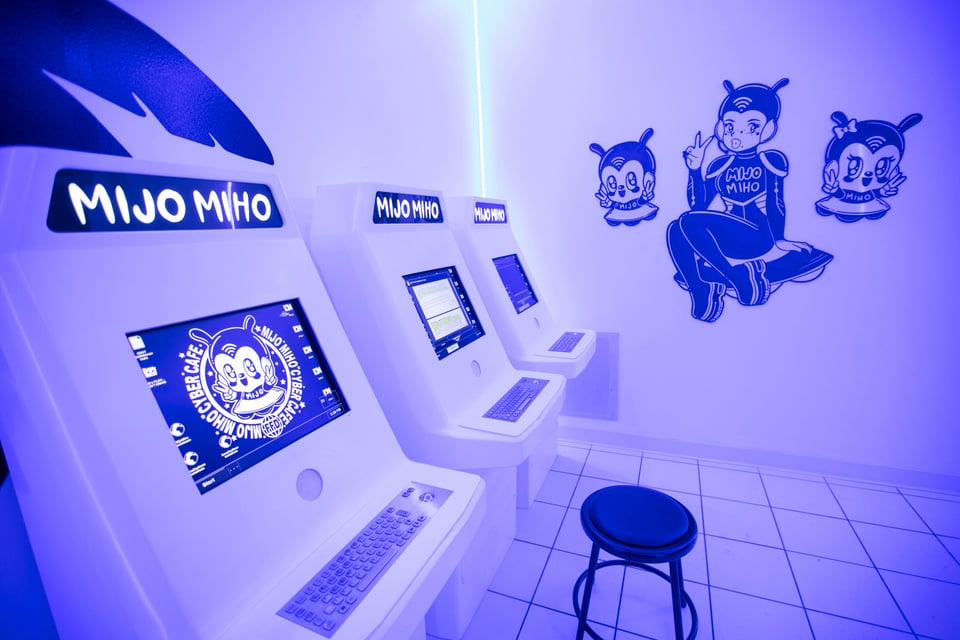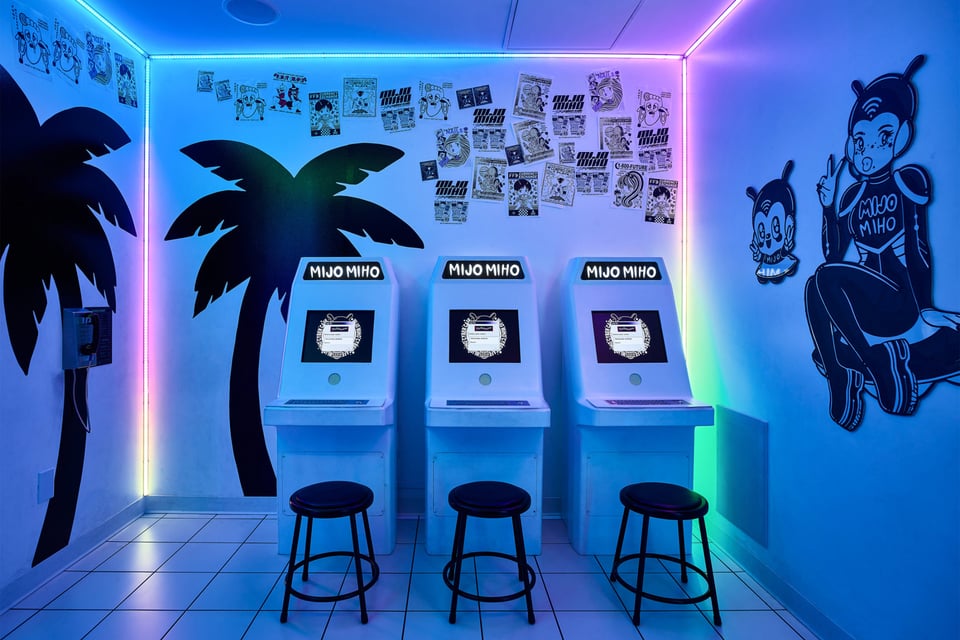 Mijo Miho Cyber Café is the most popping internet cafe in the multiverse. Three beautifully designed computer terminals give guests access to the Techstream, which is the internet of the Converged Worlds. Palm trees and cutout characters decorate the walls, and a vending machine cutout is available for your every imagined need.
Mijo Miho Cyber Cafe Contributors
The credits page is organized by different levels of contribution: Exhibition, Anchor Space or Project.
You're on a project page within the C Street Anchor Space in the Convergence Station Exhibition.