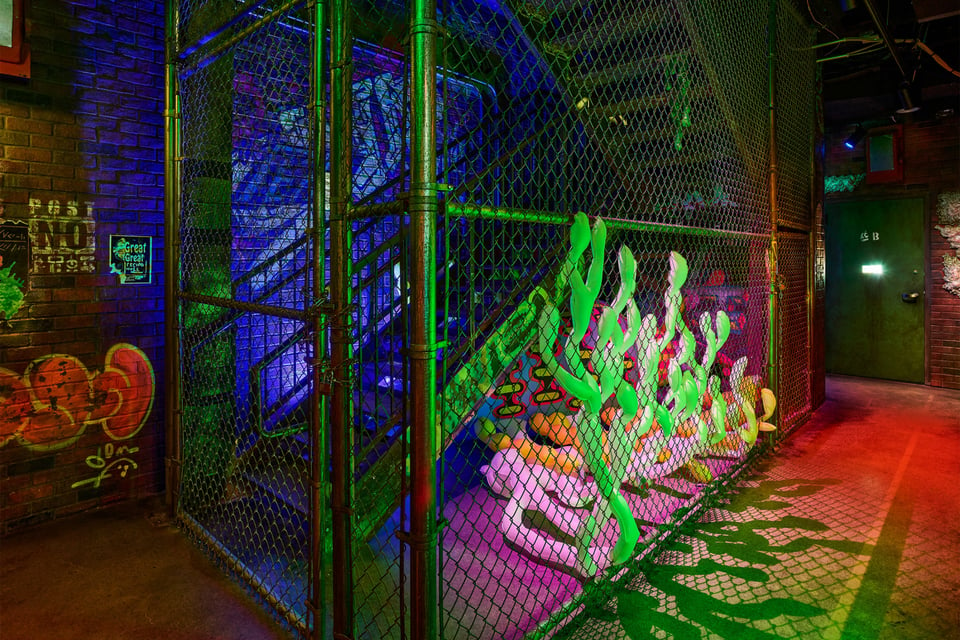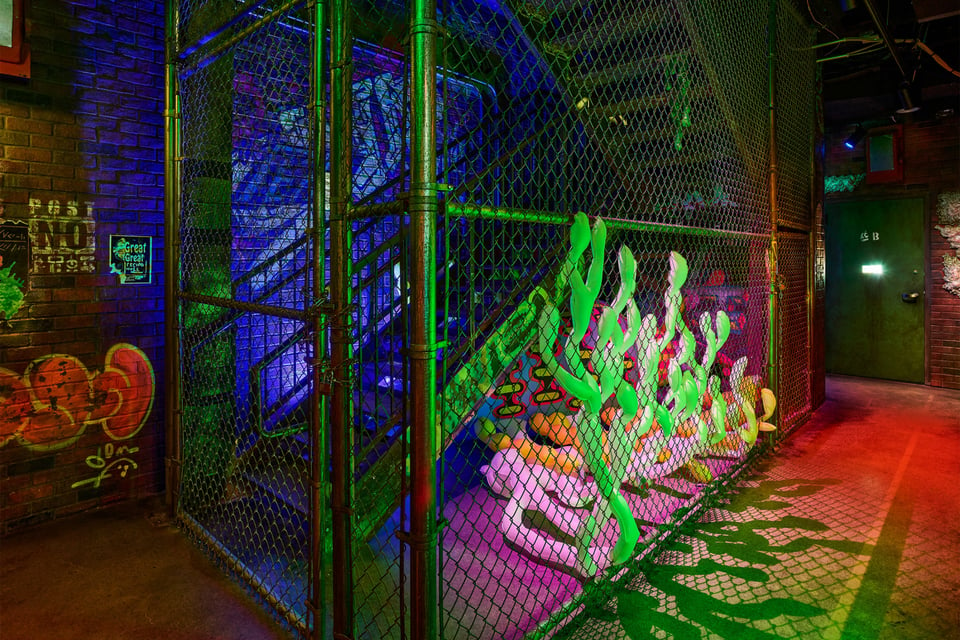 Mycelium Mite is hidden beneath the stairs. As fungal network of mycelium emerges from the environment to engulf the large mite we wonder if it is feeding on the creature or if it is protecting it.
Mycelium Mite Contributors
The credits page is organized by different levels of contribution: Exhibition, Anchor Space or Project.
You're on a project page within the C Street Anchor Space in the Convergence Station Exhibition.