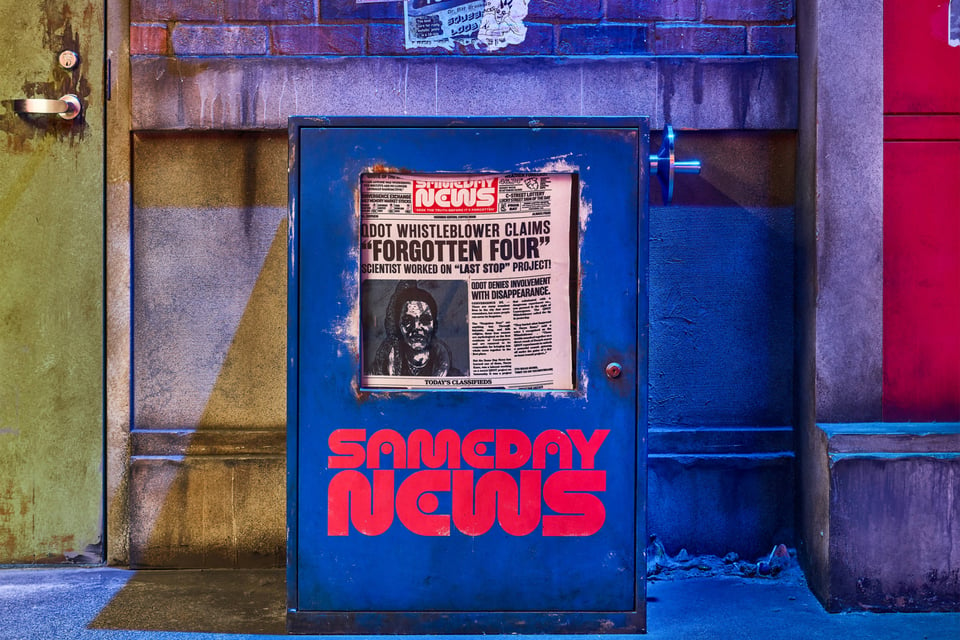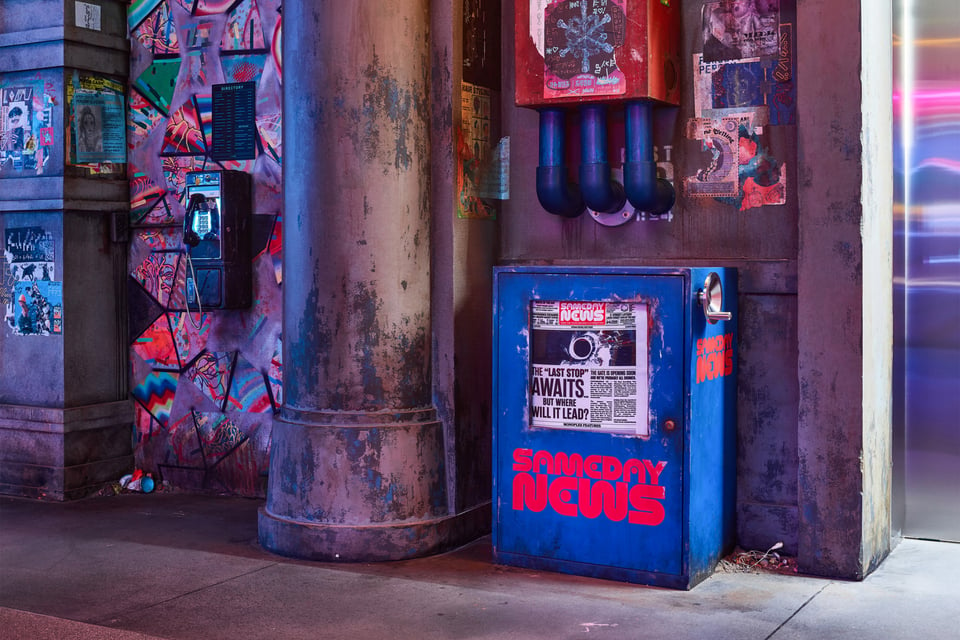 Two newspaper boxes live on C Street, where the Sameday News can be read via a scrolling mechanism.
Sameday Newspaper Boxes Contributors
The credits page is organized by different levels of contribution: Exhibition, Anchor Space or Project.
You're on a project page within the C Street Anchor Space in the Convergence Station Exhibition.