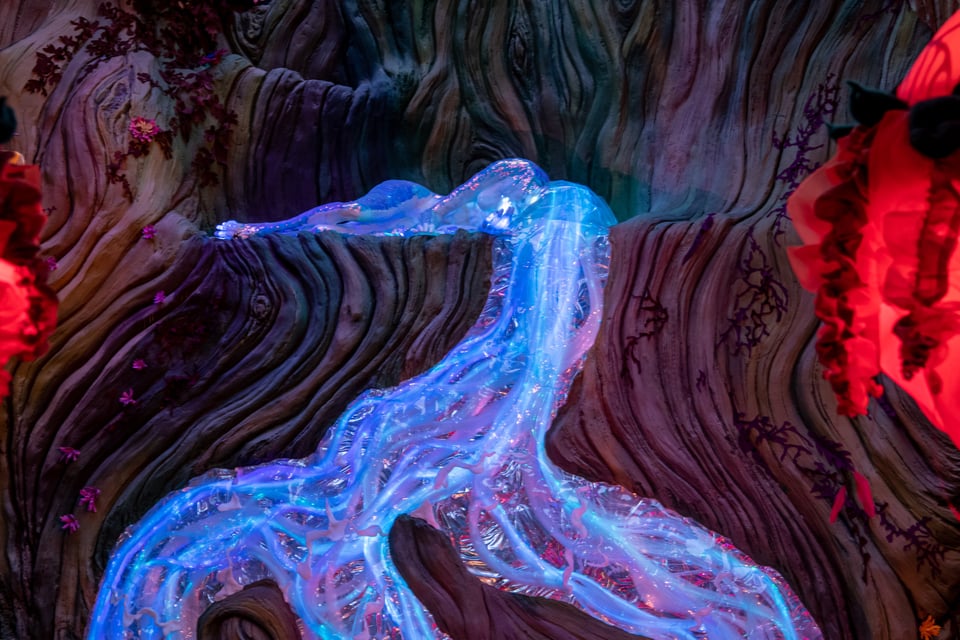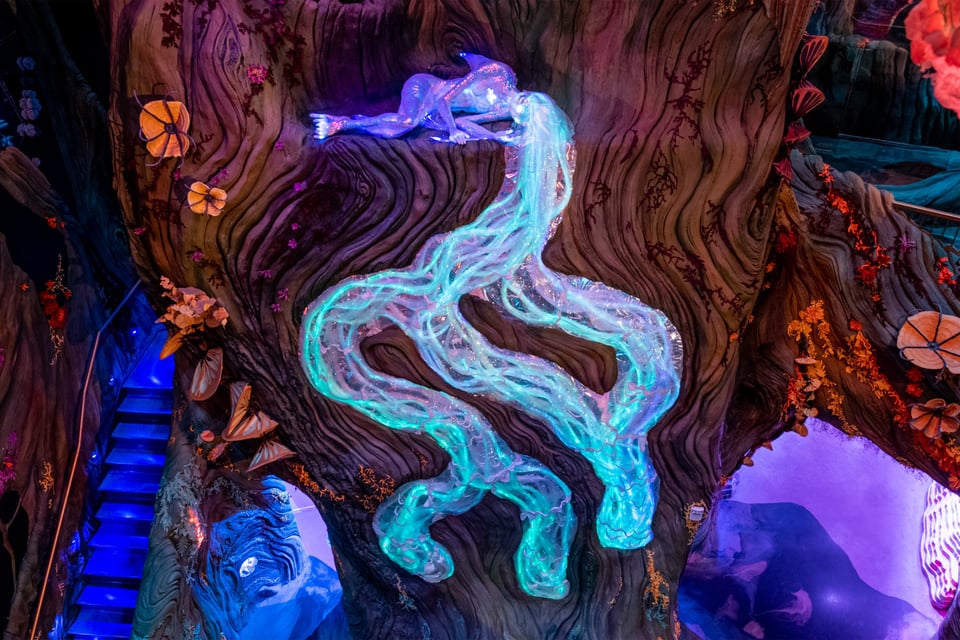 Glowy / Fiber Optic Waterfall
A twenty foot winding waterfall made of thousands of fiber optic cables that pour over a cliff. When viewed from above, its apparent that the waterfall is actually the hair of a large glowing creature, sleeping peacefully and filling the nearby spaces with the music of her dreams.
Glowy / Fiber Optic Waterfall Contributors
The credits page is organized by different levels of contribution: Exhibition, Anchor Space or Project.
You're on a project page within the Numina Anchor Space in the Convergence Station Exhibition.