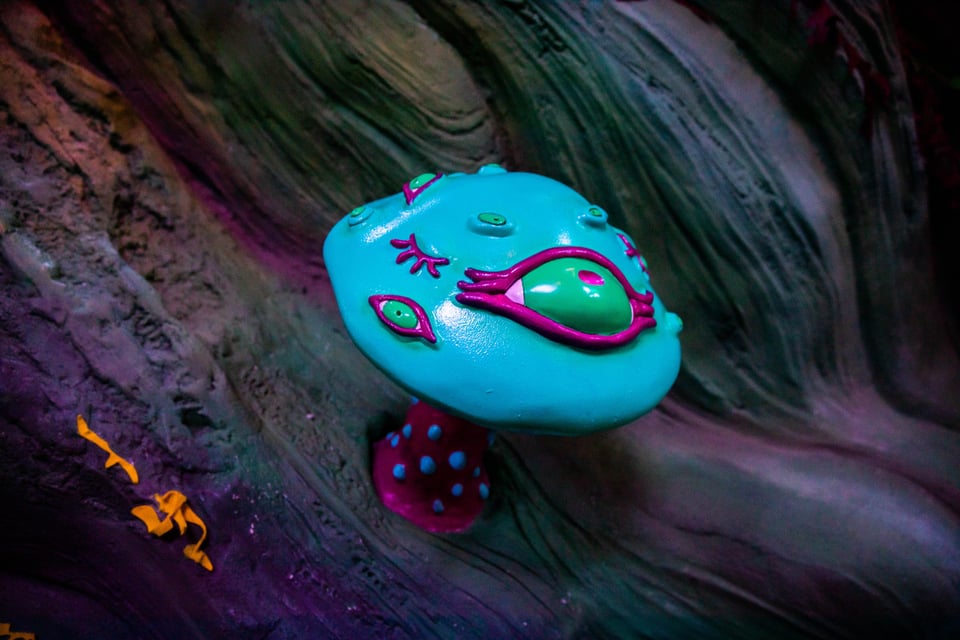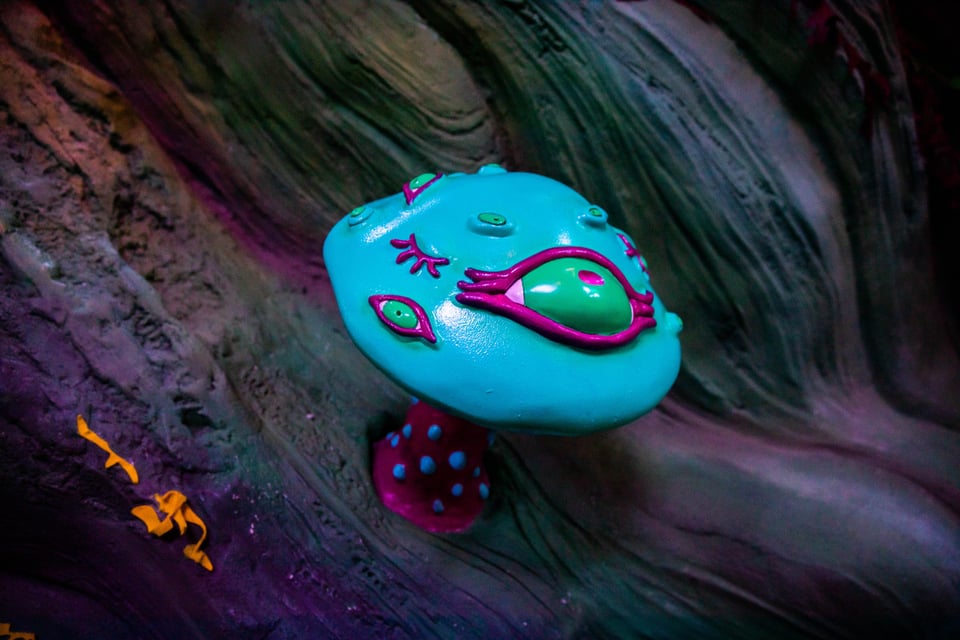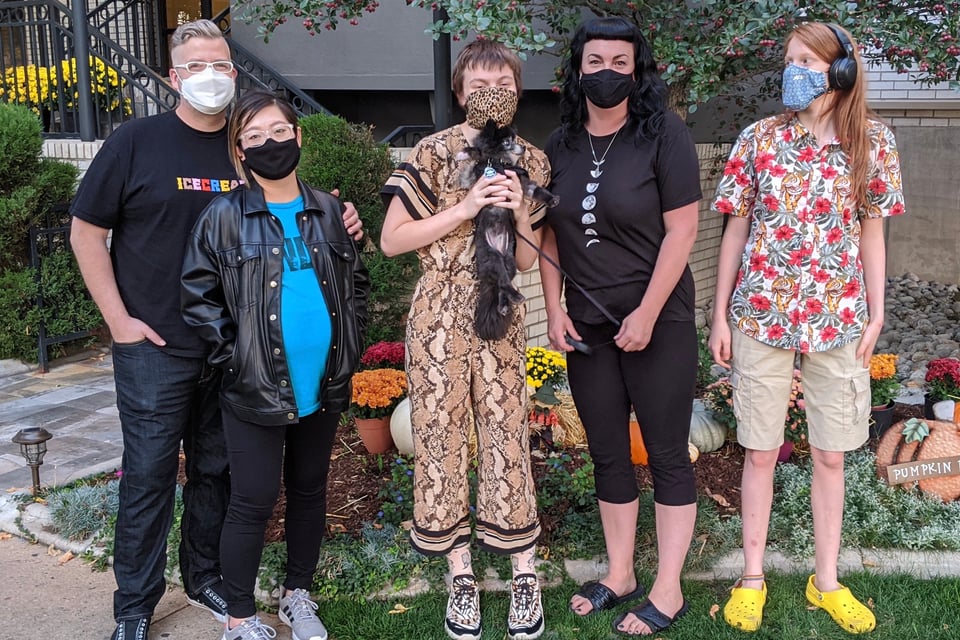 Lonely Spore & The Untouchables
"Lonely Spore & The Untouchables" accepted an invitation to travel through the multiverse to come to Denver CO, Earth. They've been separated but are having a blast exploring the swamp-like place that reminds them of their home world.
This is the first time that the five of us have worked together as "collaborating artists." I was not interested in making a stand-alone piece by myself for the exhibit, but rather something that would add to the overall experience. I loved the idea of working with my children and this was the perfect opportunity, and with Dan and Eunseo on our team, the possibilities were endless. I knew I wanted to create something that could be experienced by everyone, no matter their abilities, and I knew that this team could make that a reality. While I have been sculpting and creating for years, along with Dan and Eunseo, this would be the first professional experience for my children (who also happened to be the youngest collaborating artist to work with Meow Wolf), but none of us had ever worked with the fire resistant putty that was required for this exhibit, so we had the unique experiences of learning together as we went. We had some wonderful accidents that, in the end, lent so well to the overall user experience of the sculptures and all of us had our hands on each of the spores. From forming the core armature, to working the putty, sanding, sculpting the details and painting. It truly was a collaborative process. Together we created these four unique creatures. They make us so happy… We really are excited to watch how people interact with them.
Lonely Spore & The Untouchables Contributors
The credits page is organized by different levels of contribution: Exhibition, Anchor Space or Project.
You're on a project page within the Numina Anchor Space in the Convergence Station Exhibition.