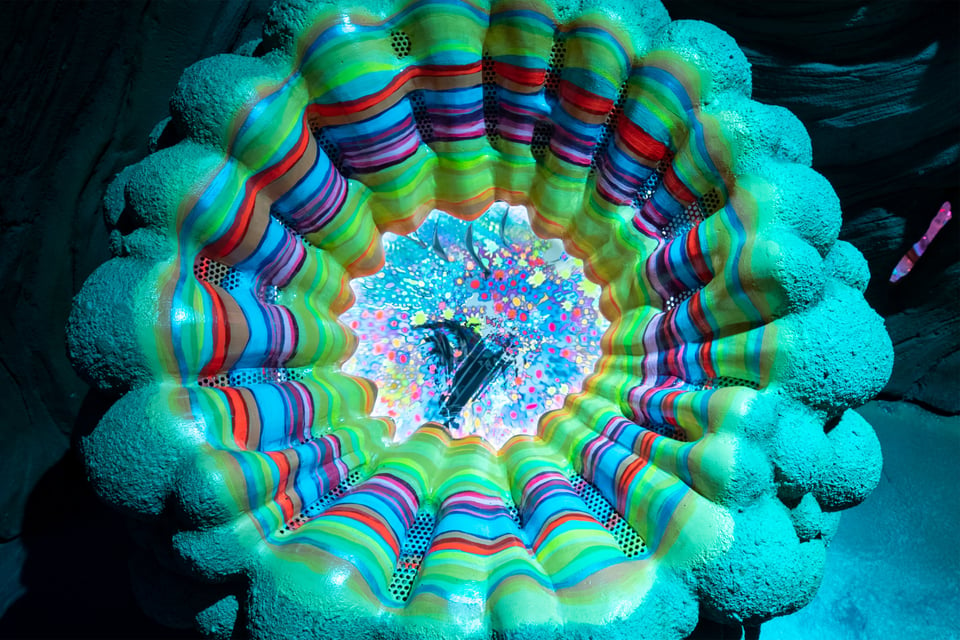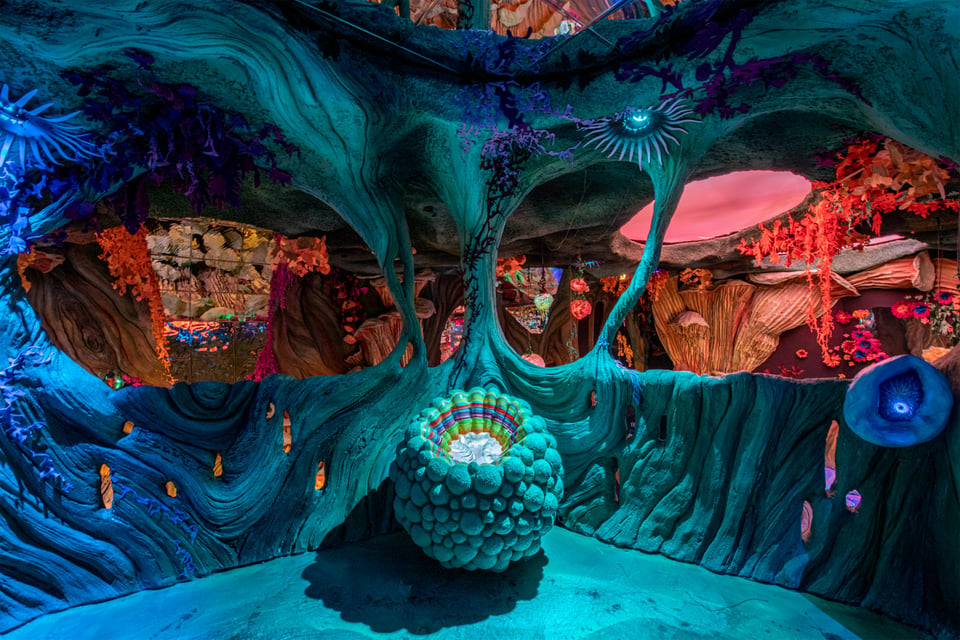 The Memory Spore is a lumpy green sphere, like a moss ball or seed pod. A section is scooped out, like a bite out of an apple, cutting through the spore's glossy, rippling layers to the living core. Inside the spore is an infinite loop of floating ring worlds, zooming in and out and through eachother forever. It is theorized that this is Numina's attempt at creating its own memories.
Memory Spore Contributors
The credits page is organized by different levels of contribution: Exhibition, Anchor Space or Project.
You're on a project page within the Numina Anchor Space in the Convergence Station Exhibition.