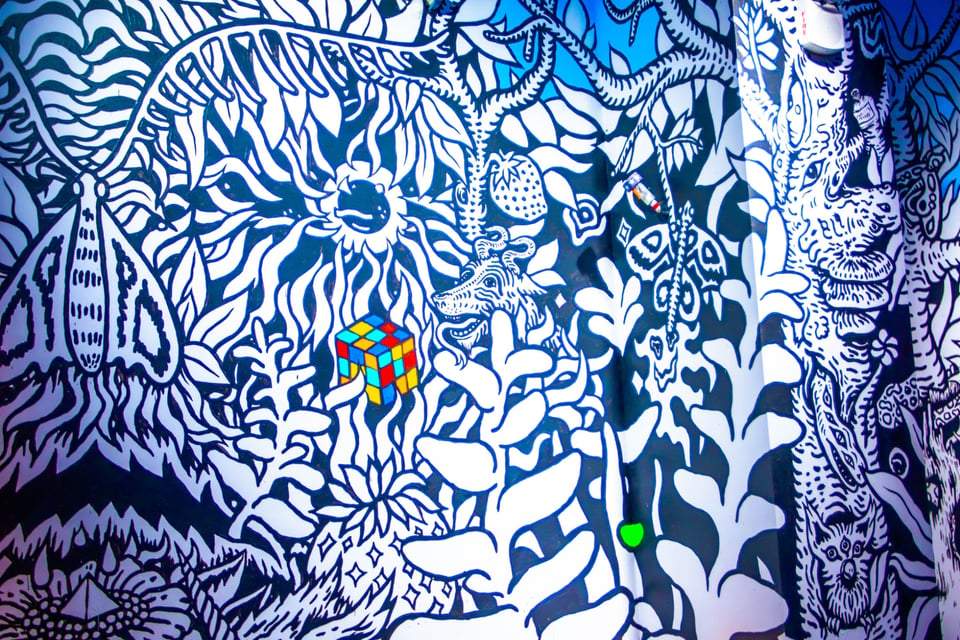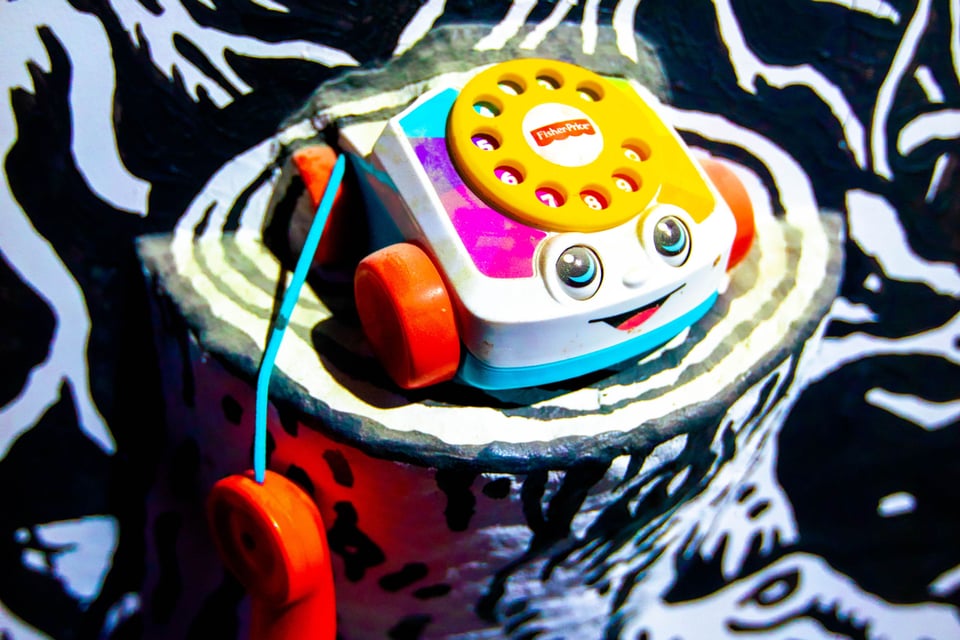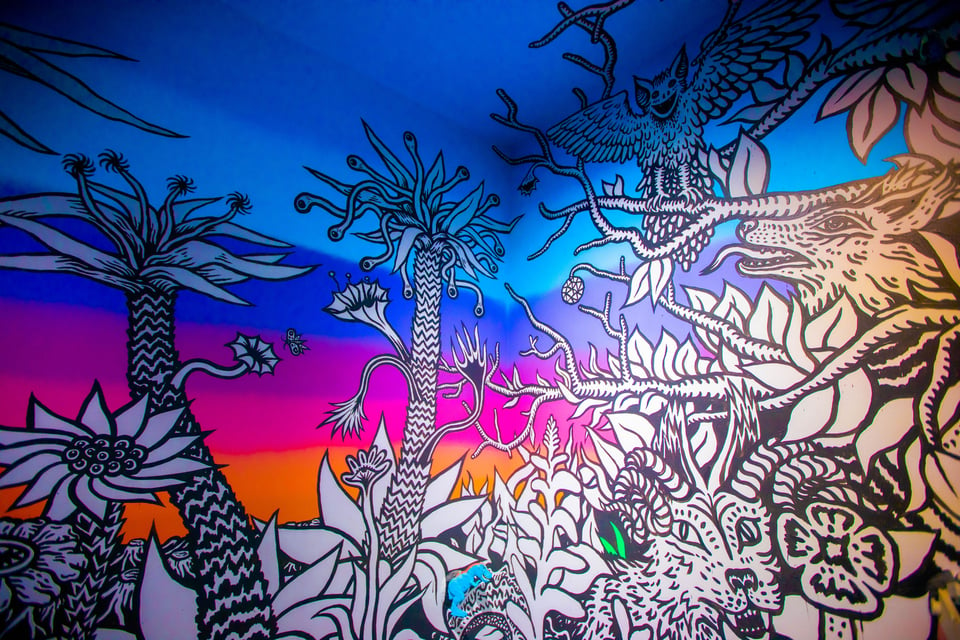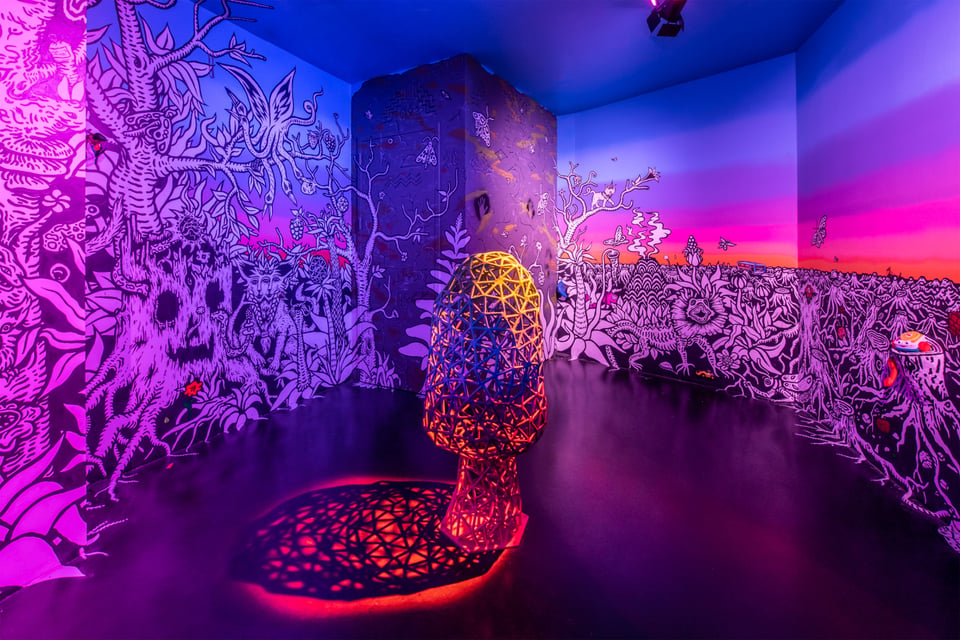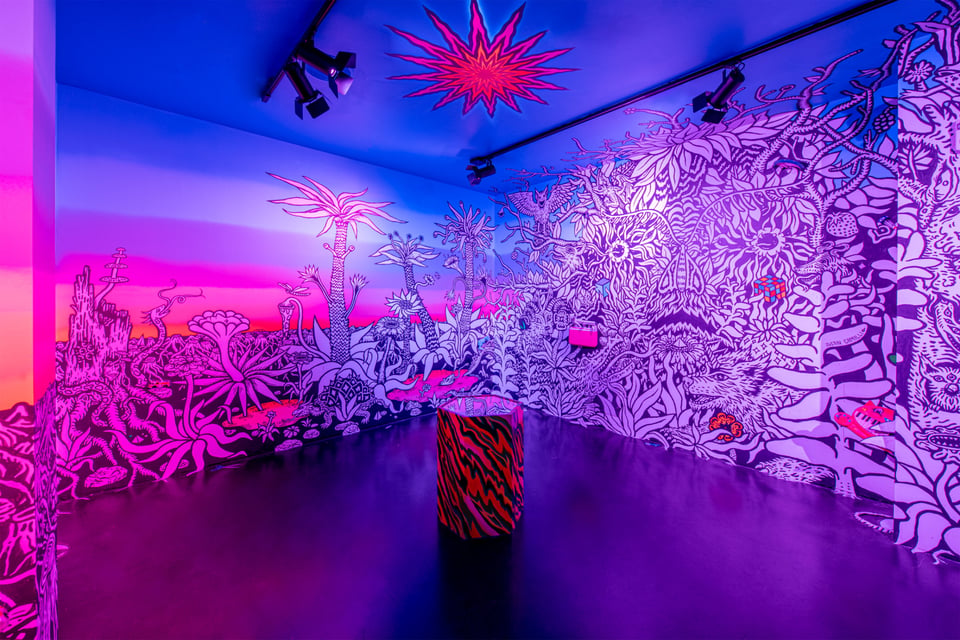 Post Apocalyptic Paradice
Justin Camilli's expansive installation, "Post Apocalyptic Paradice", portrays an alternate future that is flourishing with otherworldly plants and animals. In this dark Eden the natural landscape has been allowed to recover and adapt to a world that is post-human. The only remnants from an ancient civilization are the brightly colored plastic artifacts scattered like stars across the horizon.
Post Apocalyptic Paradice Contributors
The credits page is organized by different levels of contribution: Exhibition, Anchor Space or Project.
You're on a project page within the Numina Anchor Space in the Convergence Station Exhibition.