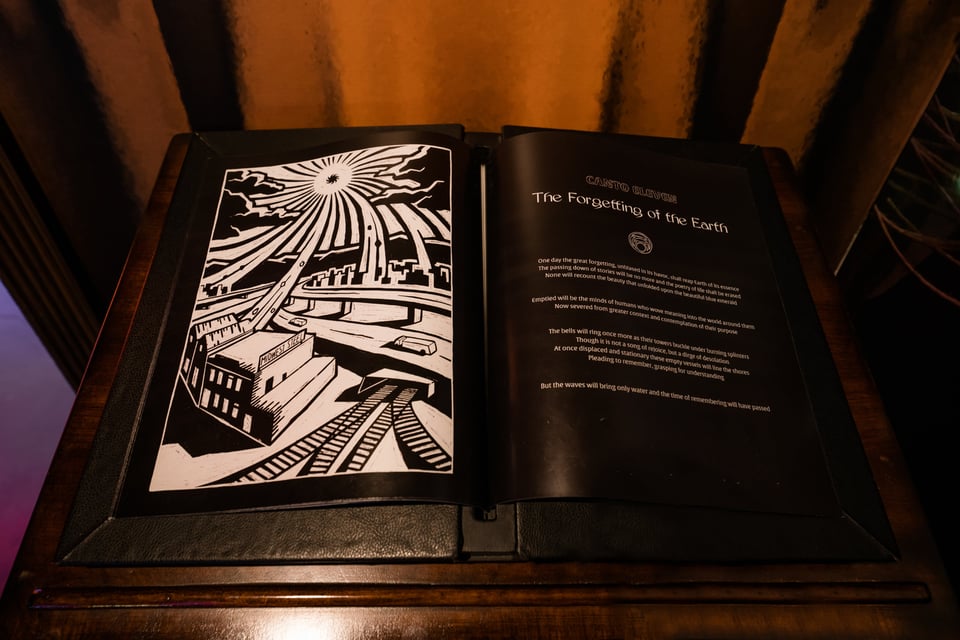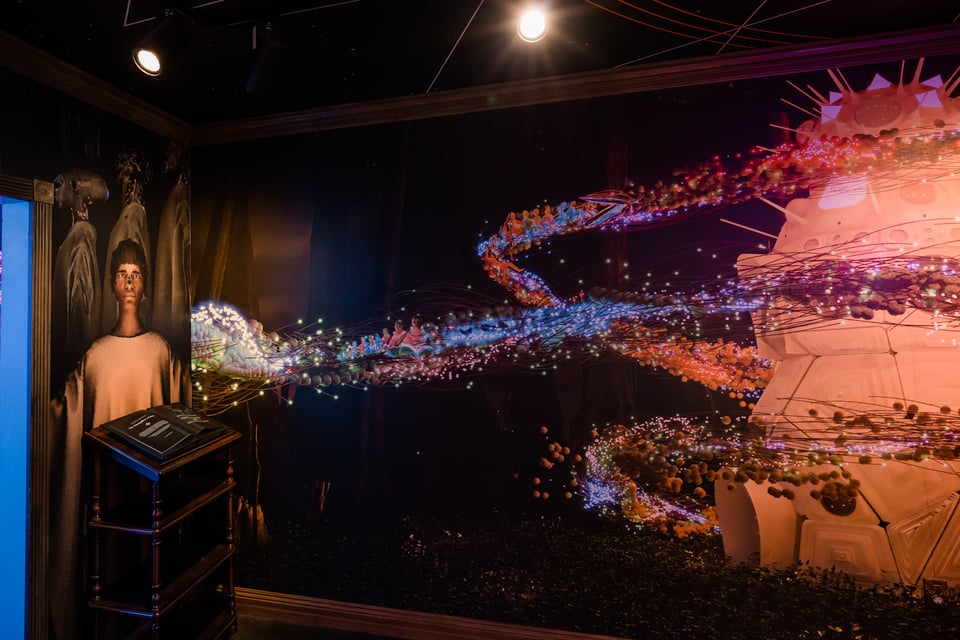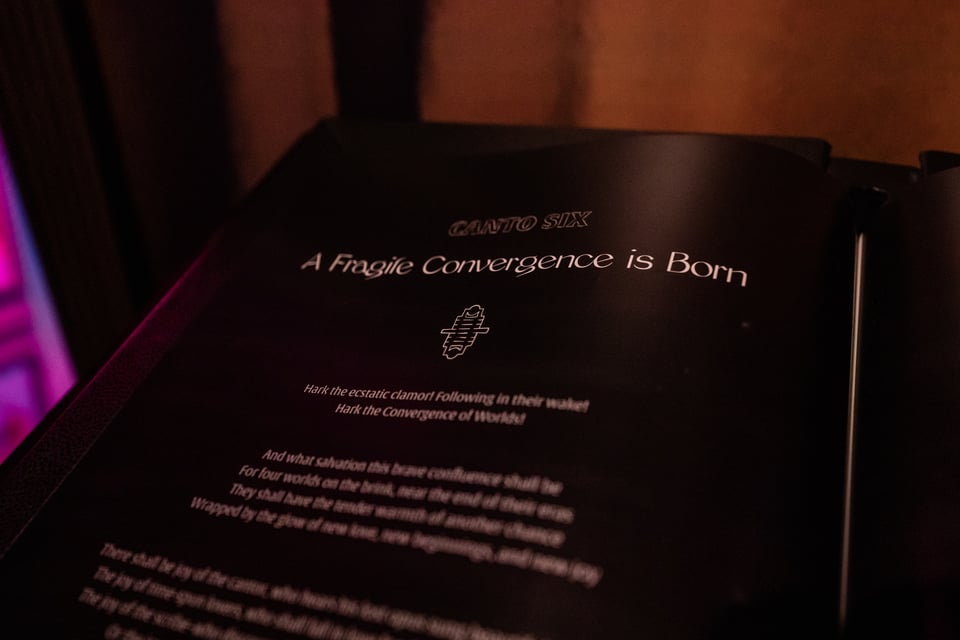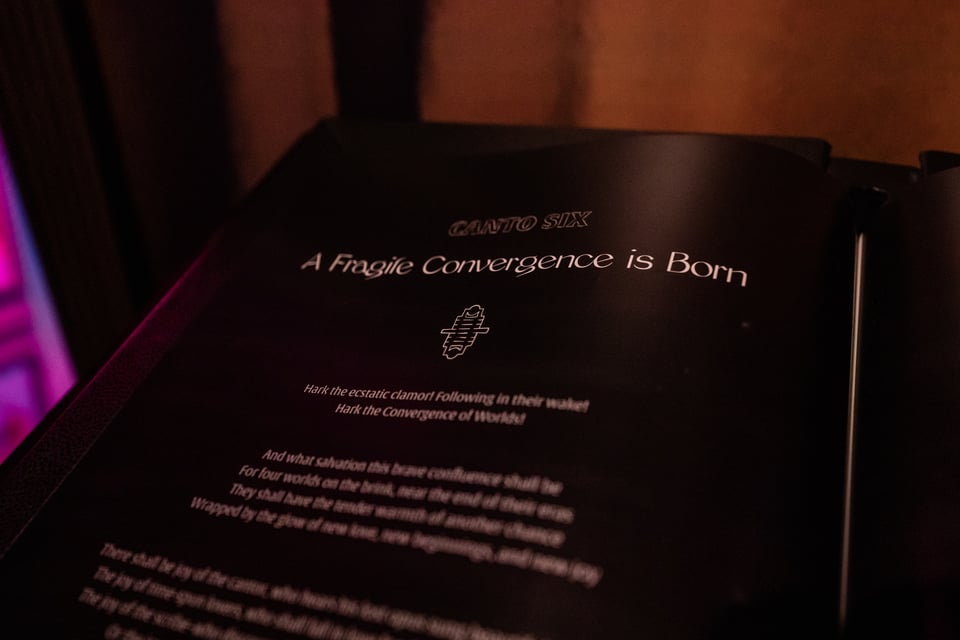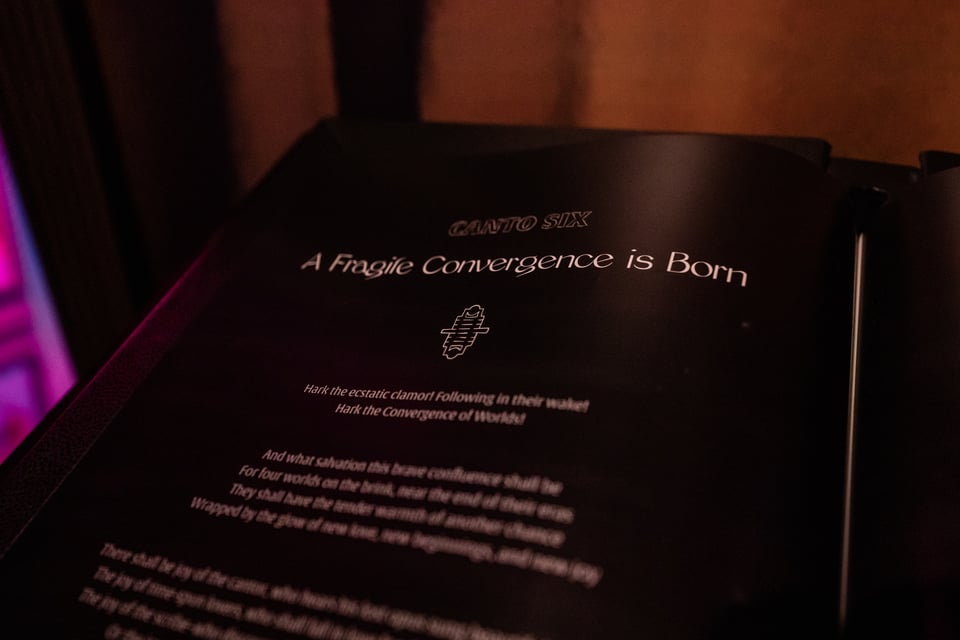 Ancient text with a prophecy that outlines the rise of the "Mindsplitter" and the destruction of Convergence.
Tome of Forgetting Contributors
The credits page is organized by different levels of contribution: Exhibition, Anchor Space or Project.
You're on a project page within the Ossuary Anchor Space in the Convergence Station Exhibition.