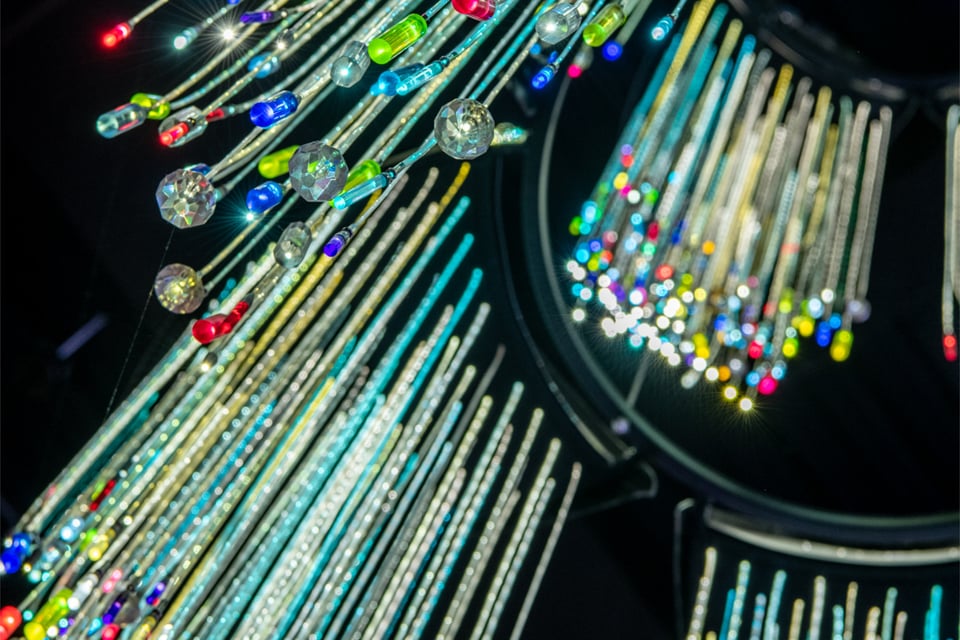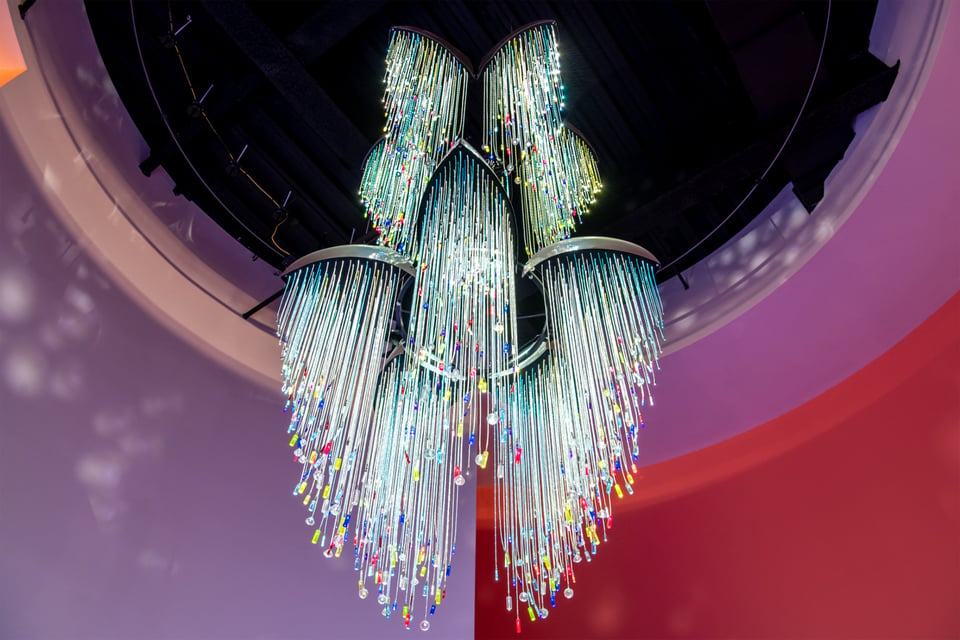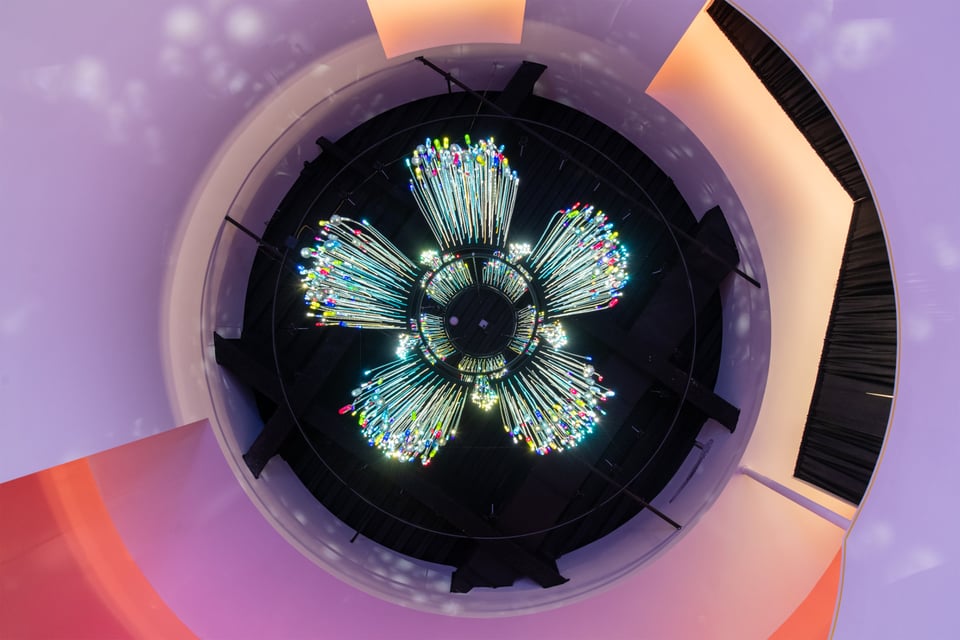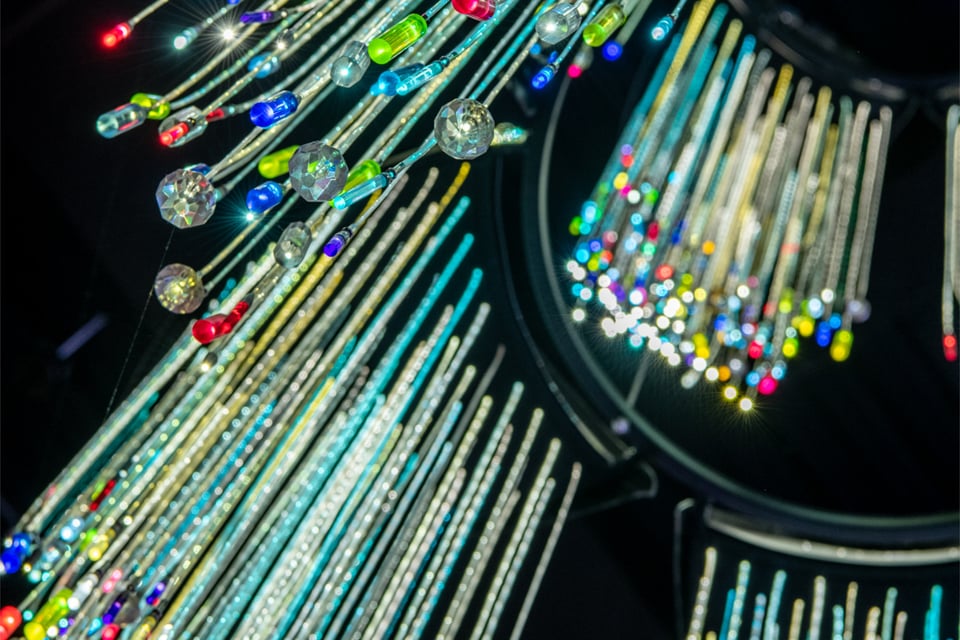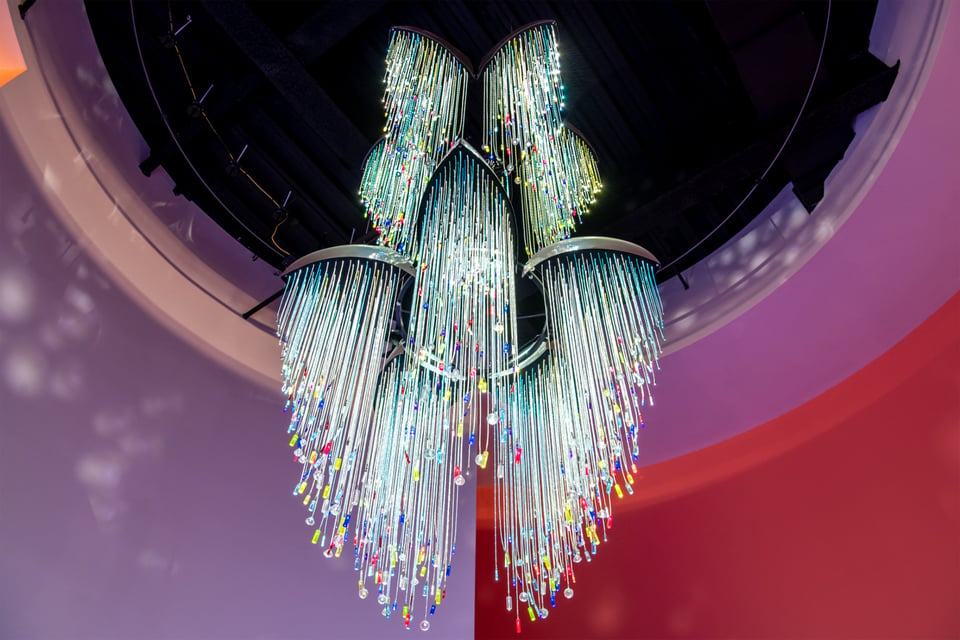 "Ario C-45" is a fiber optic light sculpture suspended and cascading down two stories into the Transit Station main lobby by artists Sabin Aell and Randy Rushton. They used parts of the vintage airplane "Beech C-45 Expeditor" for the two tier of the light sculpture. Illuminated fiber optics filling the space in-between and dispersing light through crystals and colored plexiglass.
Assembling the chandelier was extremely labor intensive and precision work. A total of 9,348 ft strands of fiber-optics were used. Each of them is hand colored in different tones and so are the ends of the fiber-optics which are attached to the crystals. The curved shaped domes of the chandelier are from the tail end of an airplane. The metal frames that support them all had to be hand bent as all the curves are different and changed radius constantly. This was a serious challenge, but that is for them what makes creating functional art so engaging. The paint job consists of eight coats of paint, five of them being a custom blend of pearls.
With their work Aell & Rushton hope to spark the imagination of the guests and teleport them into a mesmerizing space which they forgot to visit in a while.
Ario C-45 Contributors
The credits page is organized by different levels of contribution: Exhibition, Anchor Space or Project.
You're on a project page within the Transit Station Anchor Space in the Convergence Station Exhibition.