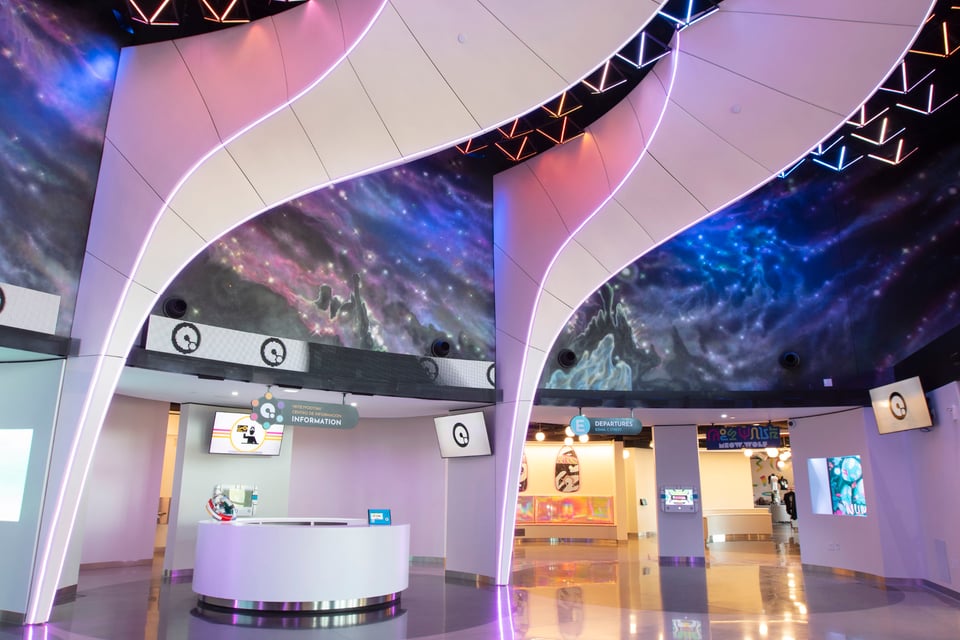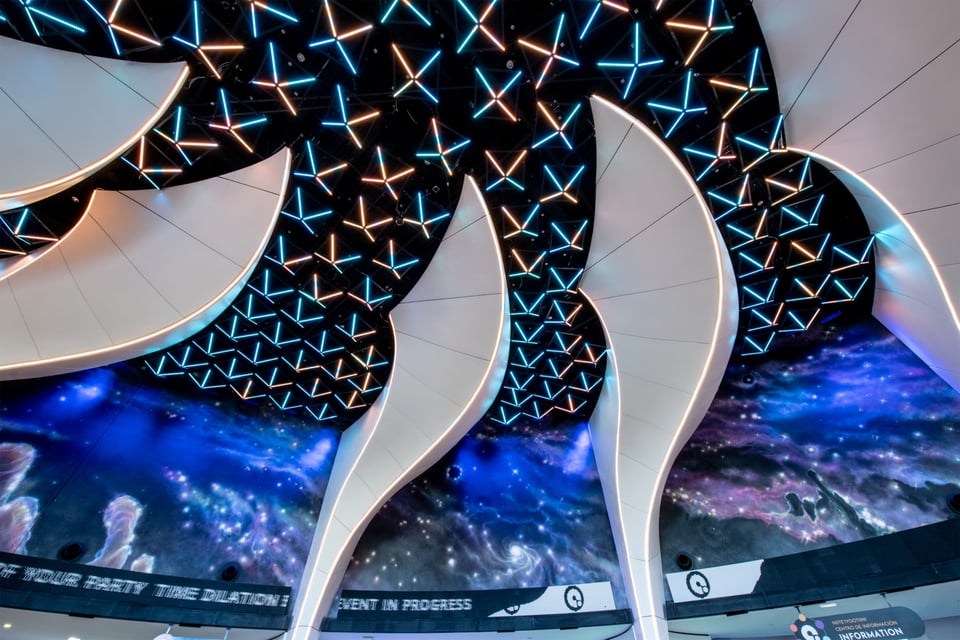 The Cosmic Mural, by artist LORDSCIENCE UNIVERSAL, is a 360 degree, 1,800 sq ft. mural encircling the upper regions of the Transit Station. Working almost entirely in spray-paint, the mural was improvised-live, without the use of sketches, projection, or schematics. Nebulas, quasars, and stars from distant galaxies span the walls of the station providing visitors with far-out views and cosmic inspiration.
Cosmic Mural Contributors
The credits page is organized by different levels of contribution: Exhibition, Anchor Space or Project.
You're on a project page within the Transit Station Anchor Space in the Convergence Station Exhibition.