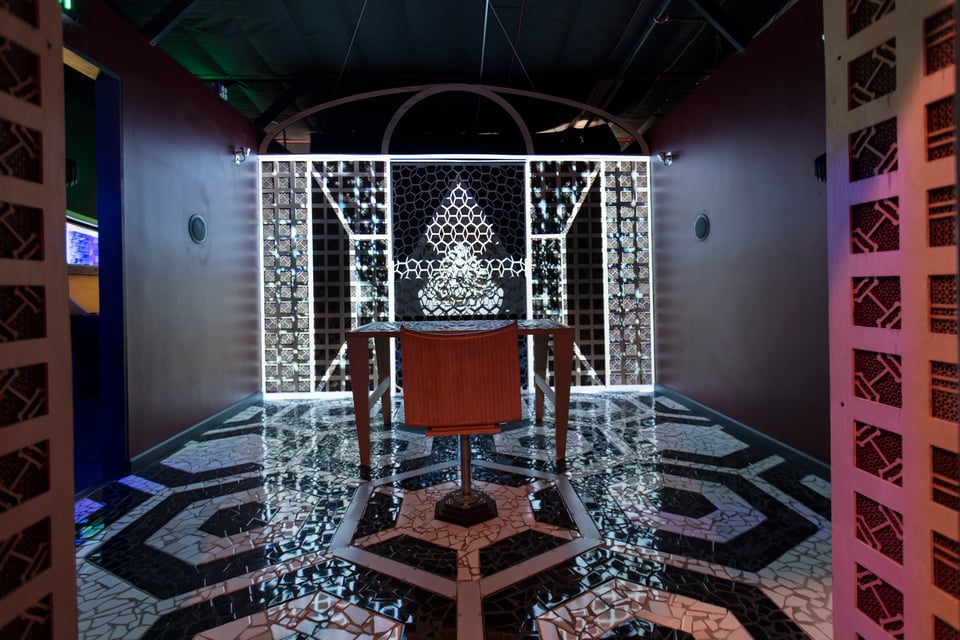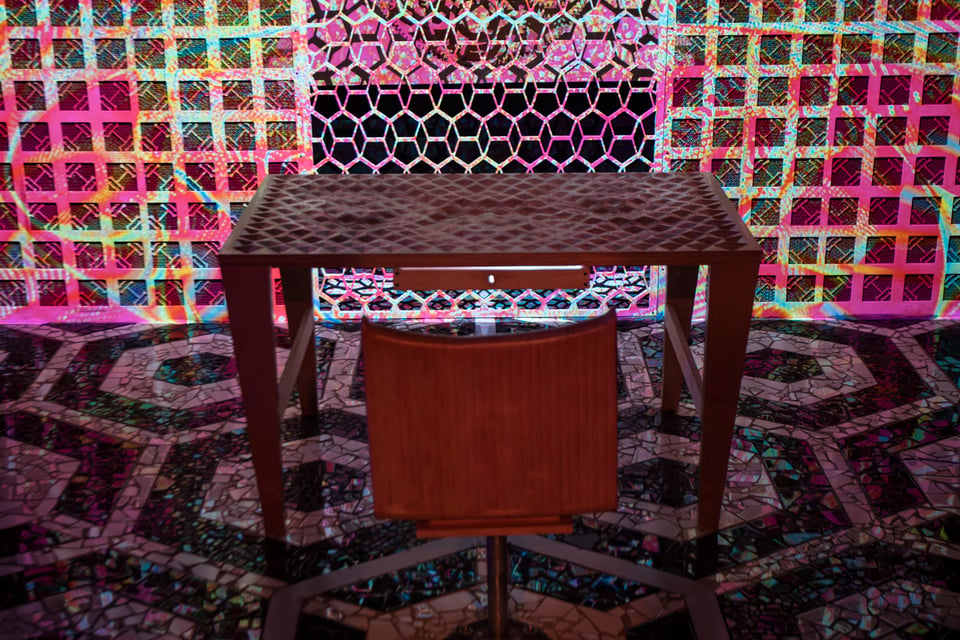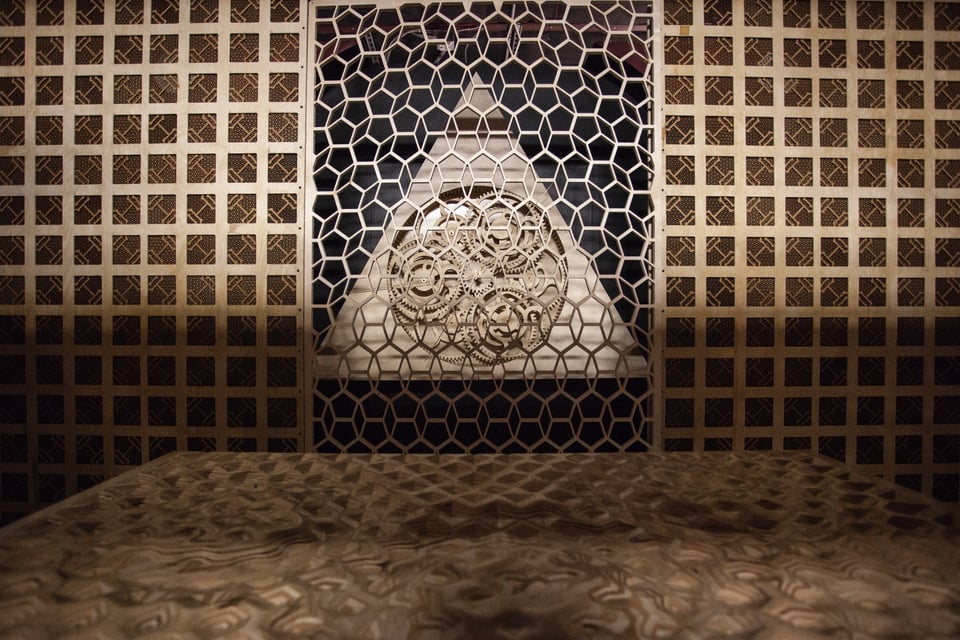 A room in Art City where Charter Agents met during their investigation of the House. A light and sound experience are activated when one sits at the desk.
Charter Office Contributors
The credits page is organized by different levels of contribution: Exhibition, Anchor Space or Project.
You're on a project page within the Art City Anchor Space in the House of Eternal Return Exhibition.
Creative Leads
Leo Brown

Project Lead, Room Design, Screen, Floor, & Clock Design & Fabrication