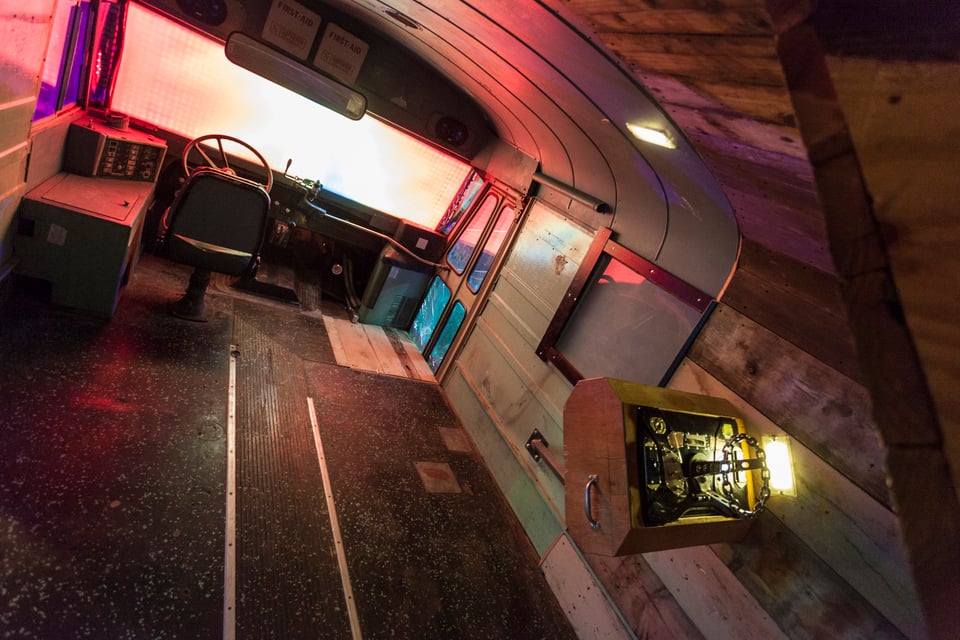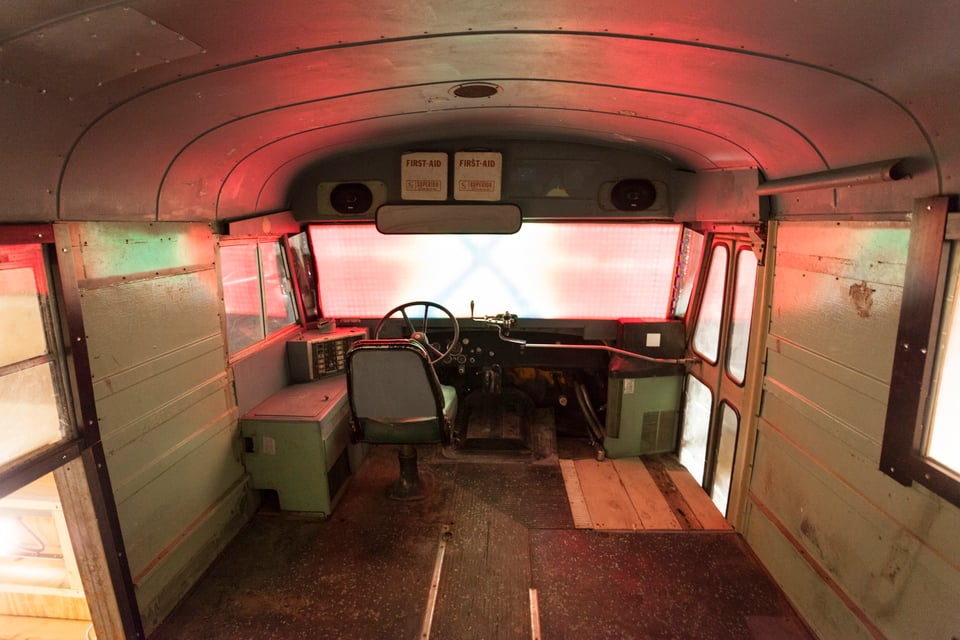 A school bus near the venue, poised to launch into the multiverse. A view screen allows riders to contemplate the cosmos.
School Bus Contributors
The credits page is organized by different levels of contribution: Exhibition, Anchor Space or Project.
You're on a project page within the Fancy Town Anchor Space in the House of Eternal Return Exhibition.
Creative Leads
Christopher Miller

Project Lead, Interior, Game, Console, Custom LED Screen Design, Fabrication & Programming

Matt King

Project Lead, Bus Gutting, Cutting, Welding, & Erecting