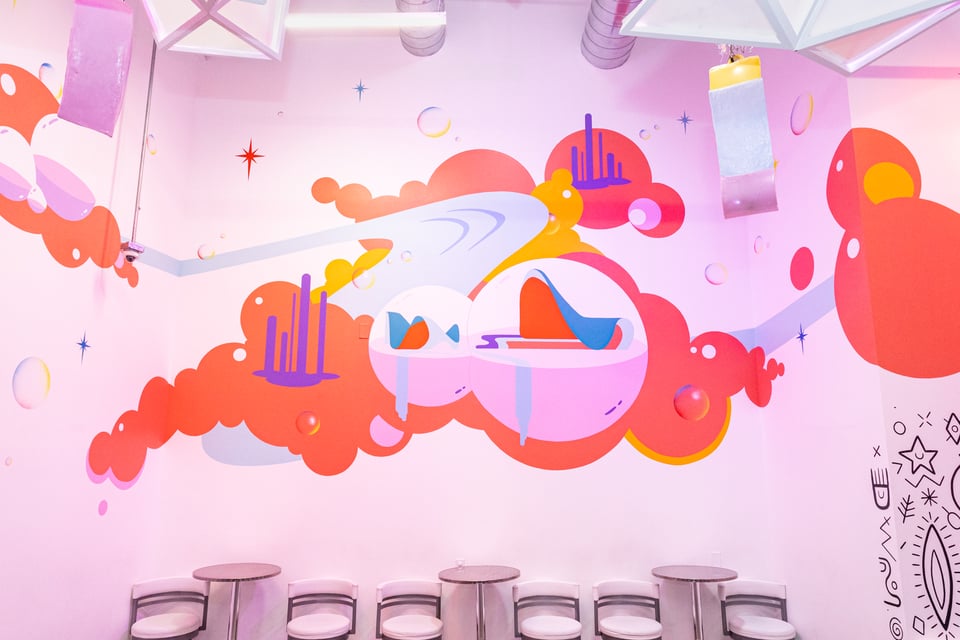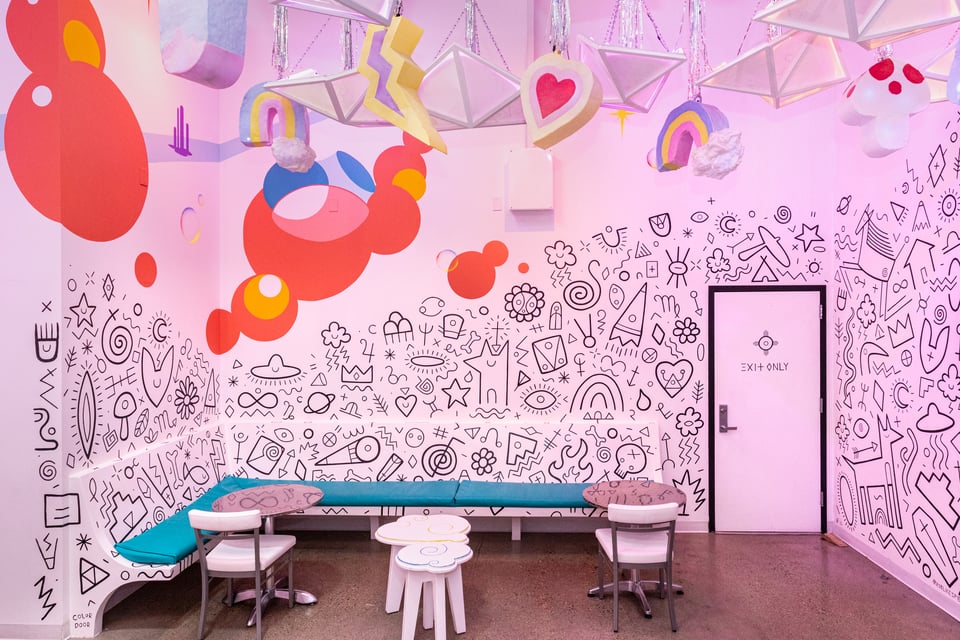 Jaelah designed this large over-sized mural that envelopes you on 3 walls to feel buoyant and bubbly, like your mood and your spirit would be lifted along with the rising bubbles in the bevi, you sip as you sit and relax. Bubbles are clouds are various planets with unique habitats and hints of inhabitants. Incorporating fluid retro-futuristic colors, architectural specimens and cascading waterfalls, the mural is additionally activated by a galactic space themed digital projection overlay with planetary orbits and city lights. The projection has two different design settings to keep you on your toes, one for daytime and one for evenings in the Float Cafe Bar.
Float Contributors
The credits page is organized by different levels of contribution: Exhibition, Anchor Space or Project.
You're on a project page within the Front of House Anchor Space in the House of Eternal Return Exhibition.