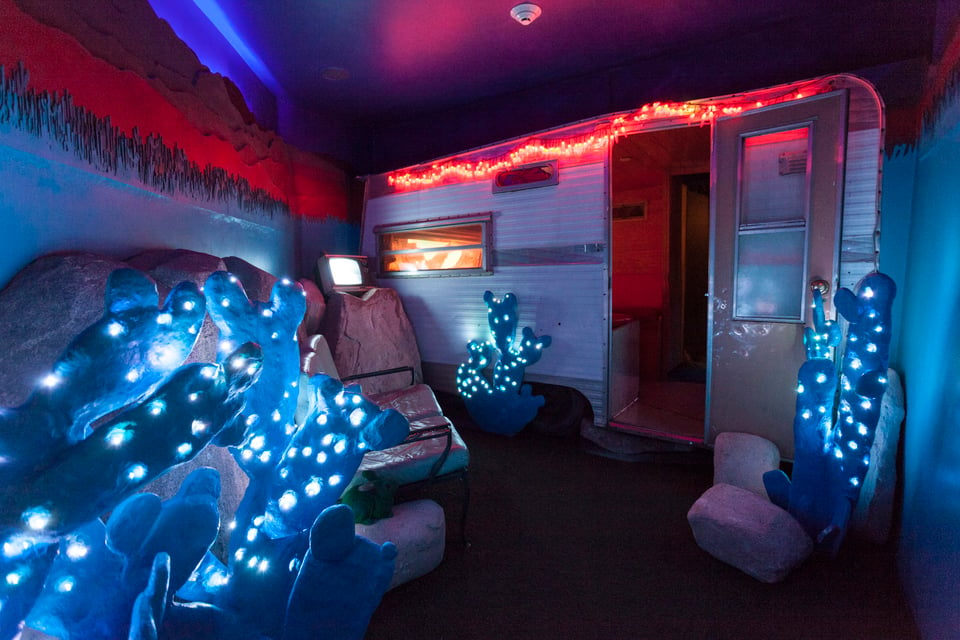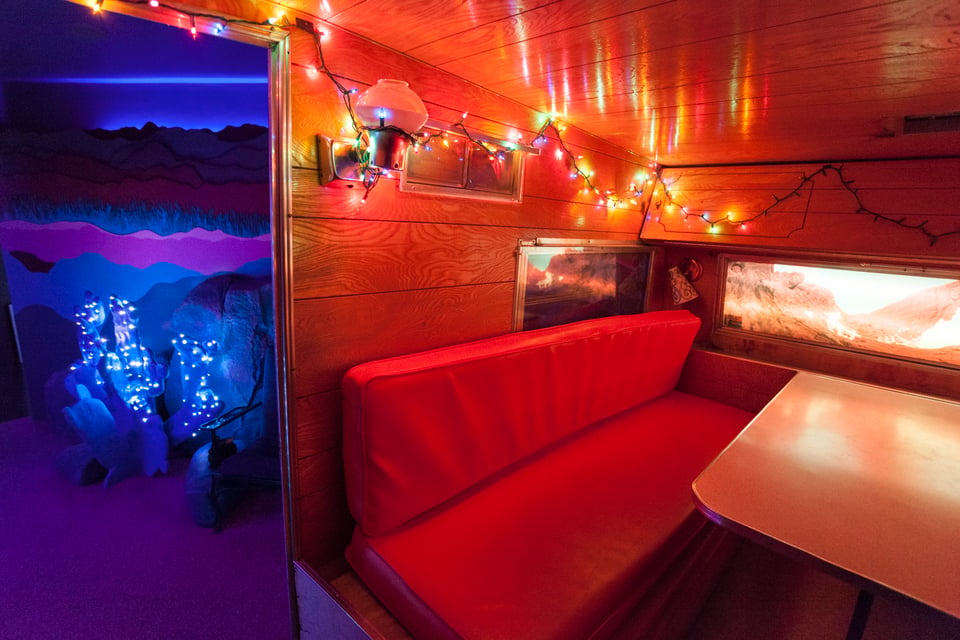 A lonely trailer on Murok-Inoo in Portals Bermuda. Part-time office of Lucius Selig as he hid from the Charter. Guests may rest near its formica table, or take a portal to another part of the exhibition.
Desert Trailer Contributors
The credits page is organized by different levels of contribution: Exhibition, Anchor Space or Project.
You're on a project page within the Portals Bermuda Anchor Space in the House of Eternal Return Exhibition.
Creative Leads
Caity Kennedy

Lead Artist, Room Design, Cactus Sculpting, Landscape Design & Fabrication