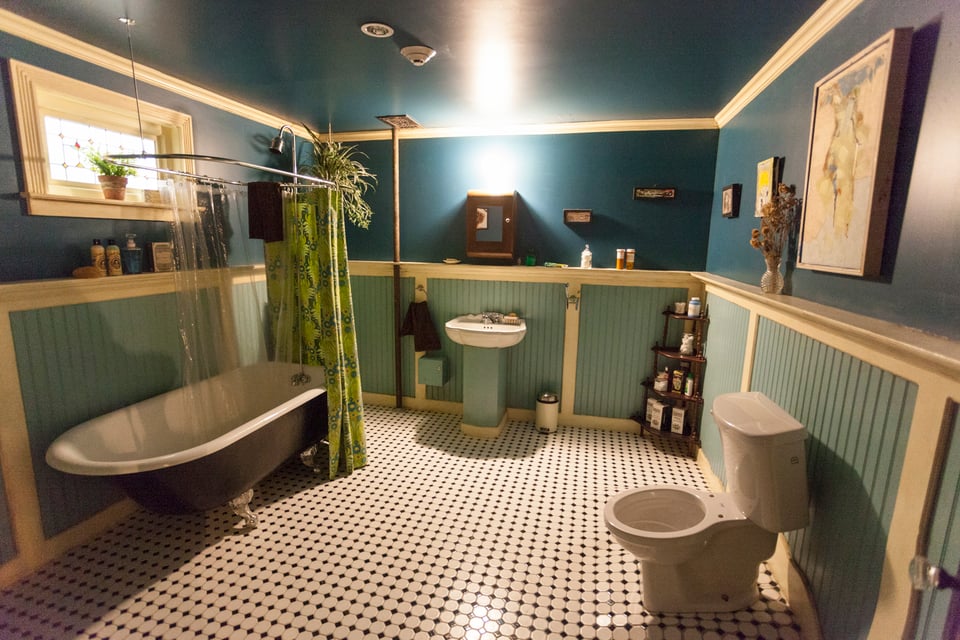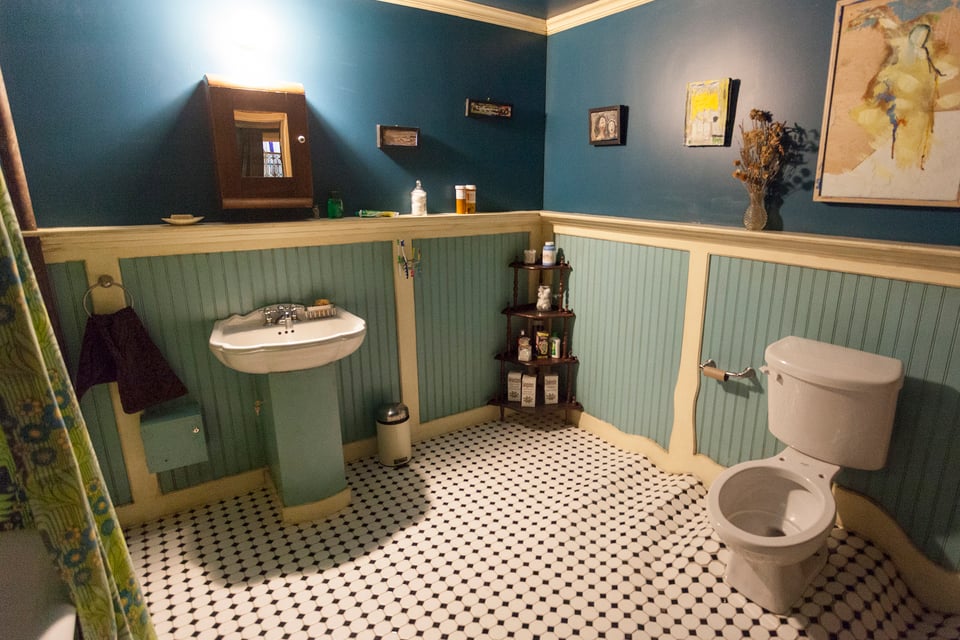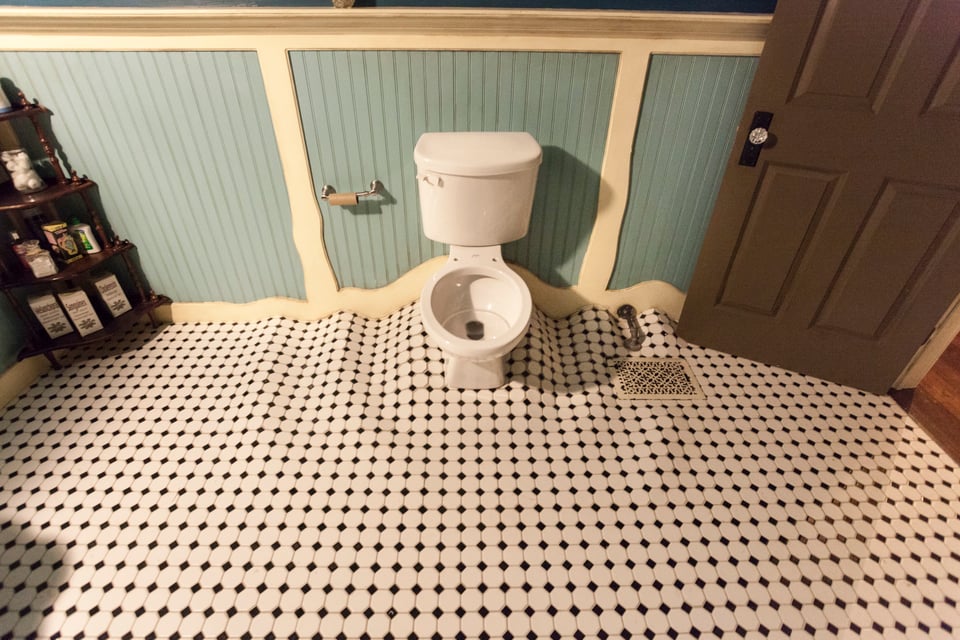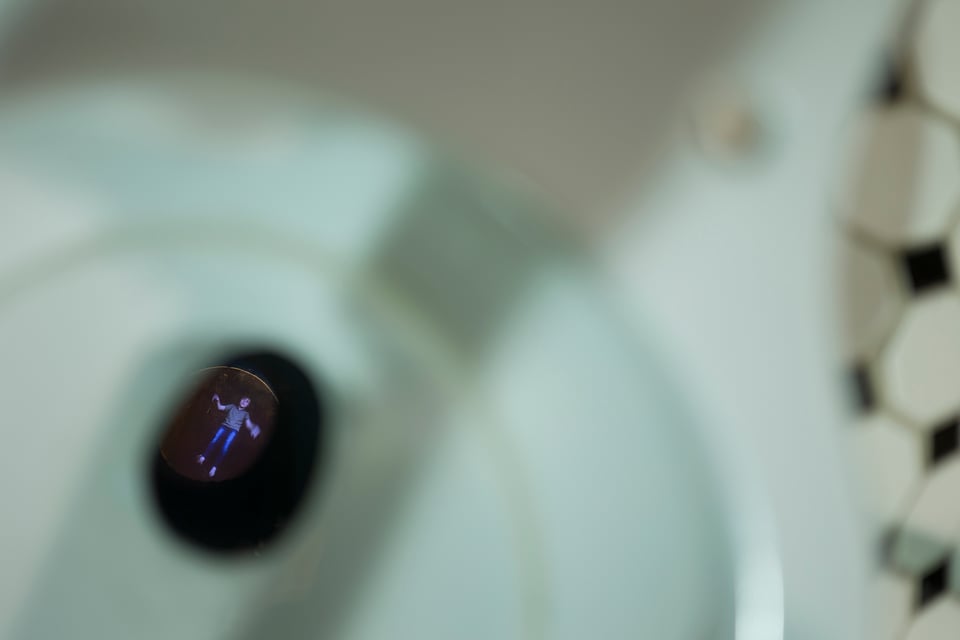 The otherworldly ripples that distort the bathroom floor appear to have come from the dining room below. And the view of the dining room table through the toilet confirms some connection to an event that occurred in the room below.
Bathroom Contributors
The credits page is organized by different levels of contribution: Exhibition, Anchor Space or Project.
You're on a project page within the The House Anchor Space in the House of Eternal Return Exhibition.