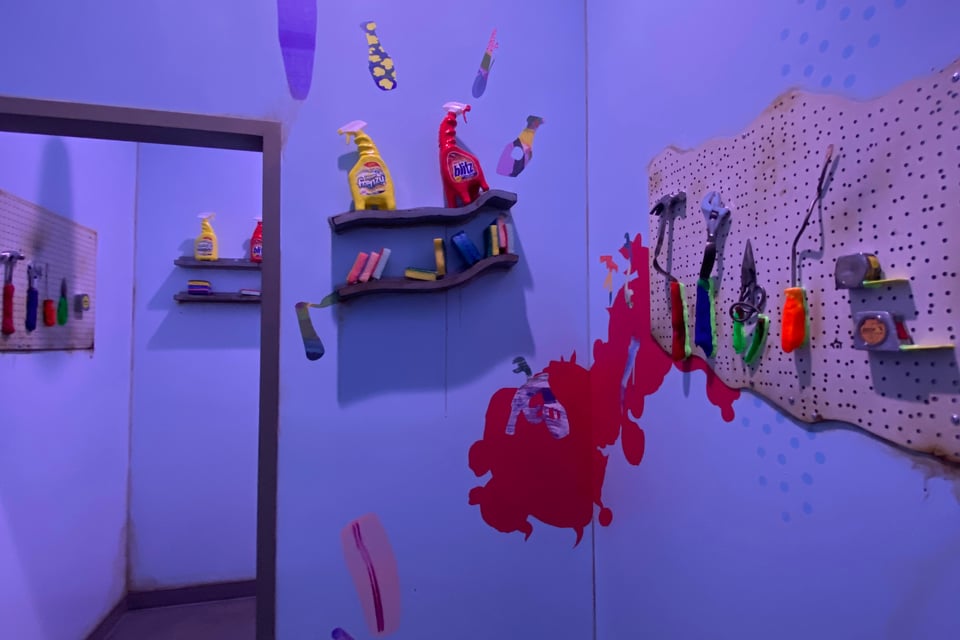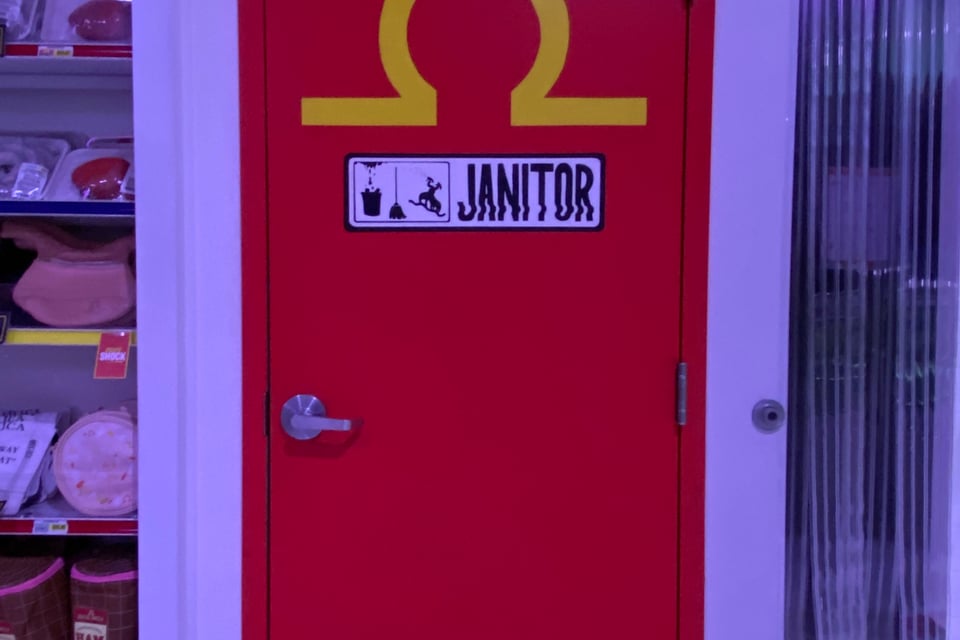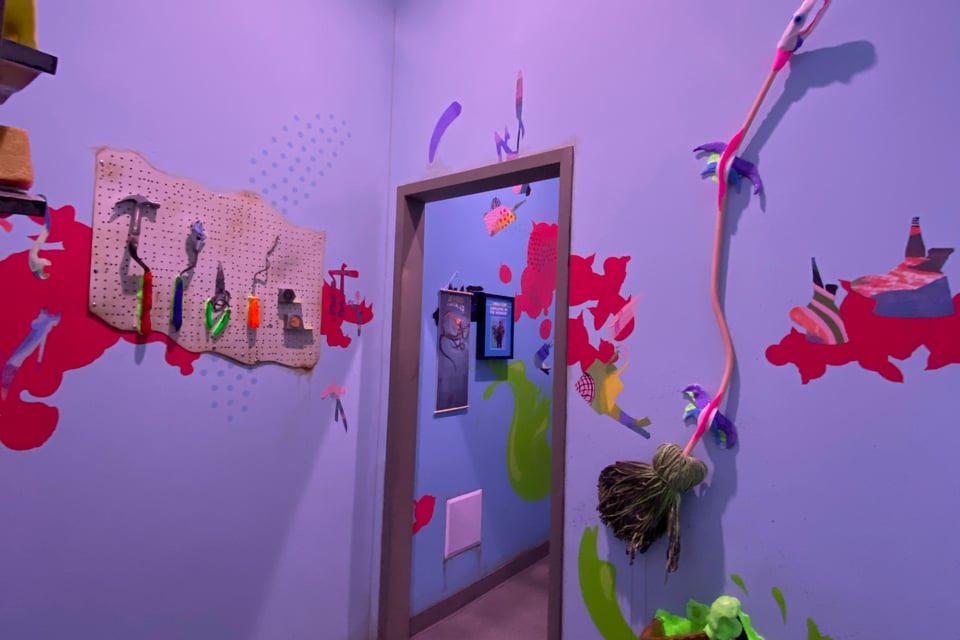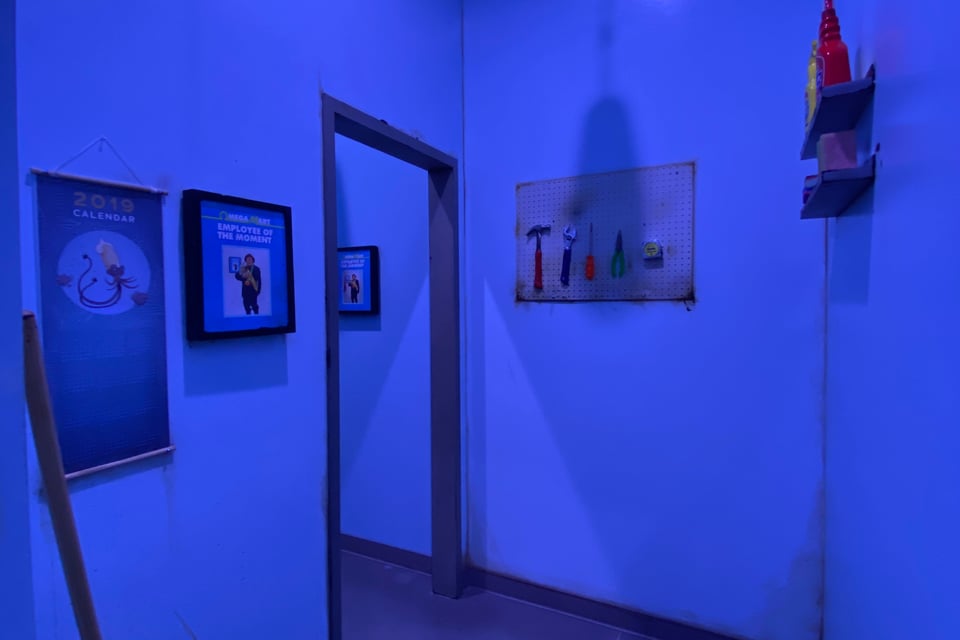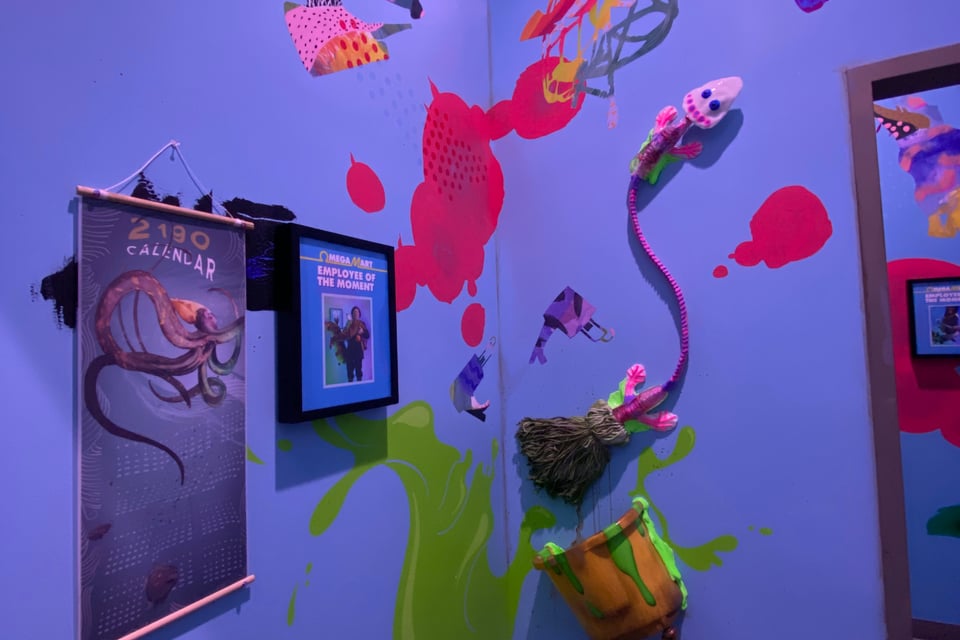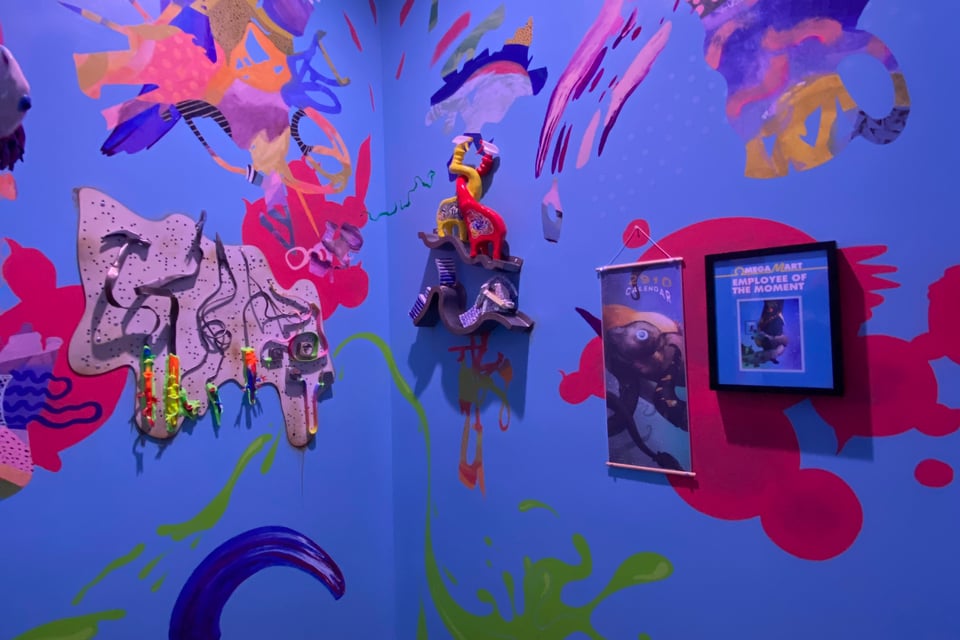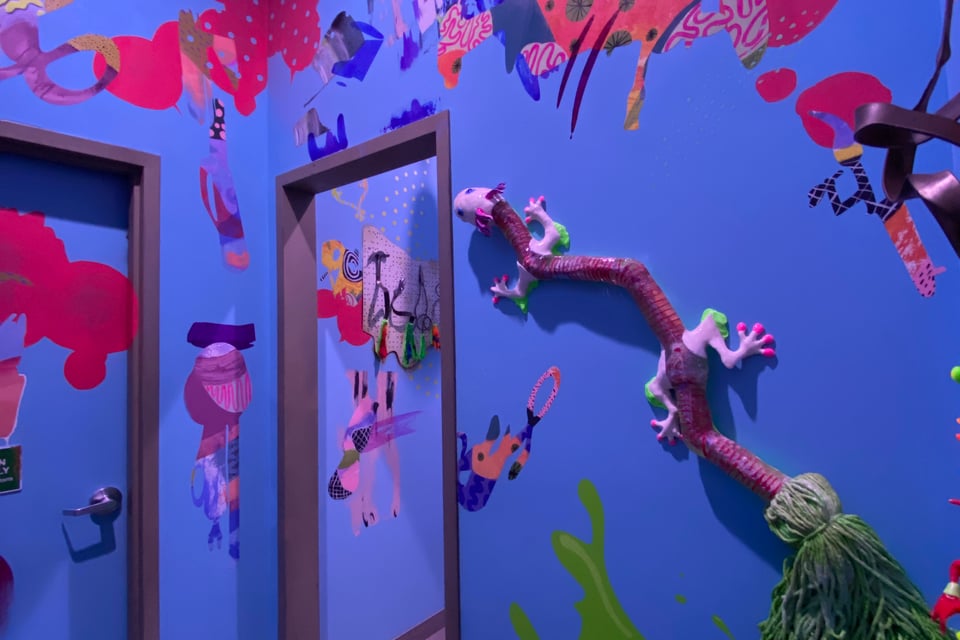 Visitors can experience an ordinary janitor closet come to life and reach its zaniest potential by journeying through four iterations of this room!
Janitor Closet Portal Contributors
The credits page is organized by different levels of contribution: Exhibition, Anchor Space or Project.
You're on a project page within the Omega Mart Anchor Space in the Omega Mart Exhibition.