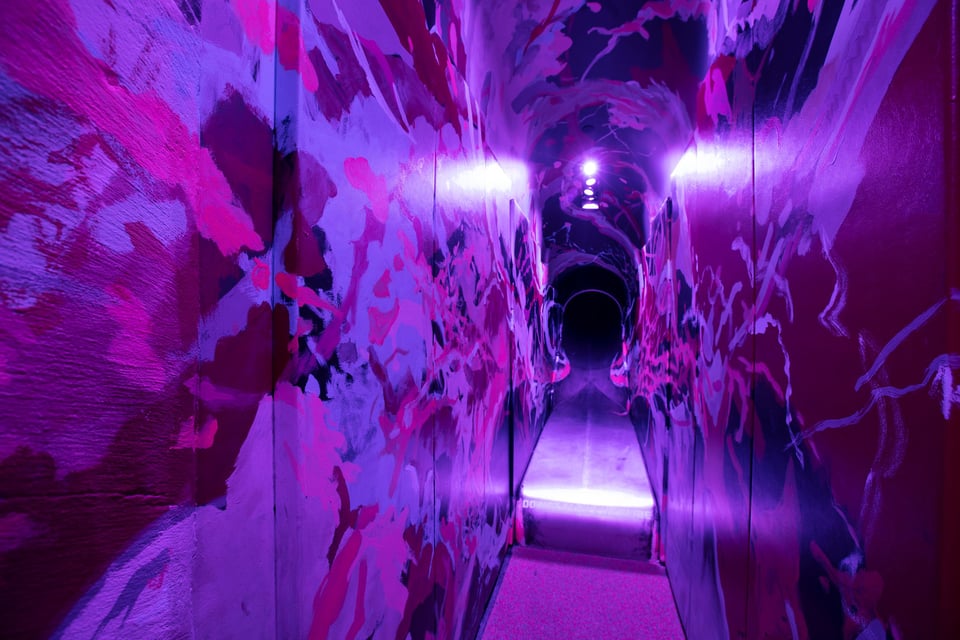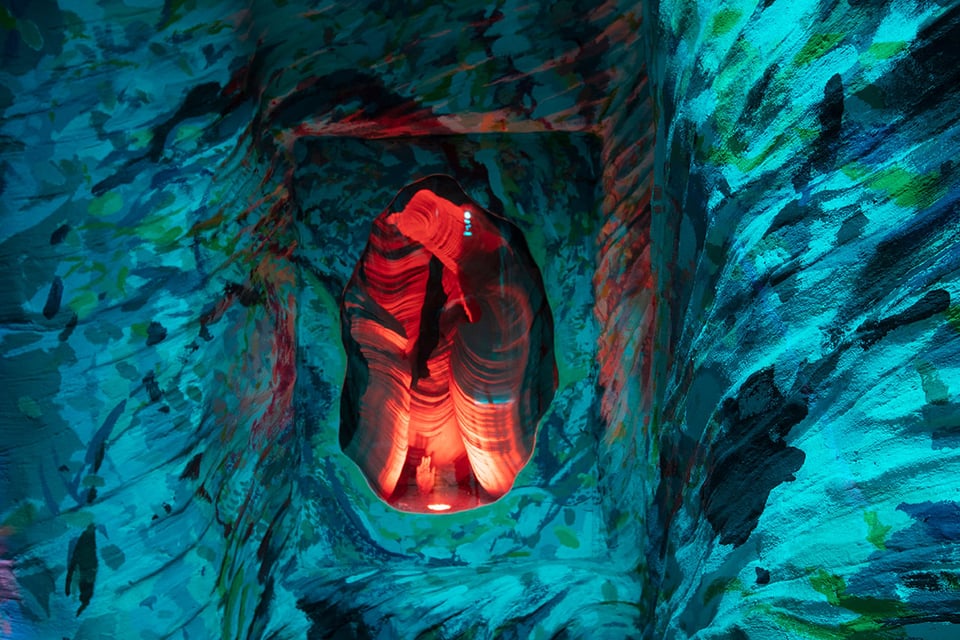 Freewill in the Afterlife
Freewill in the Afterlife is a room about the state between embodied existence where elements of the spirit move according to their own volition. The space was an interesting challenge, with the intensely variegated surfaces, slide entrance, and RGB lights. I'd like to think of this piece as in the tradition of Cave Painting that dates back tens of thousands of years.
Freewill in the Afterlife Contributors
The credits page is organized by different levels of contribution: Exhibition, Anchor Space or Project.
You're on a project page within the Seven Monolith Village Anchor Space in the Omega Mart Exhibition.