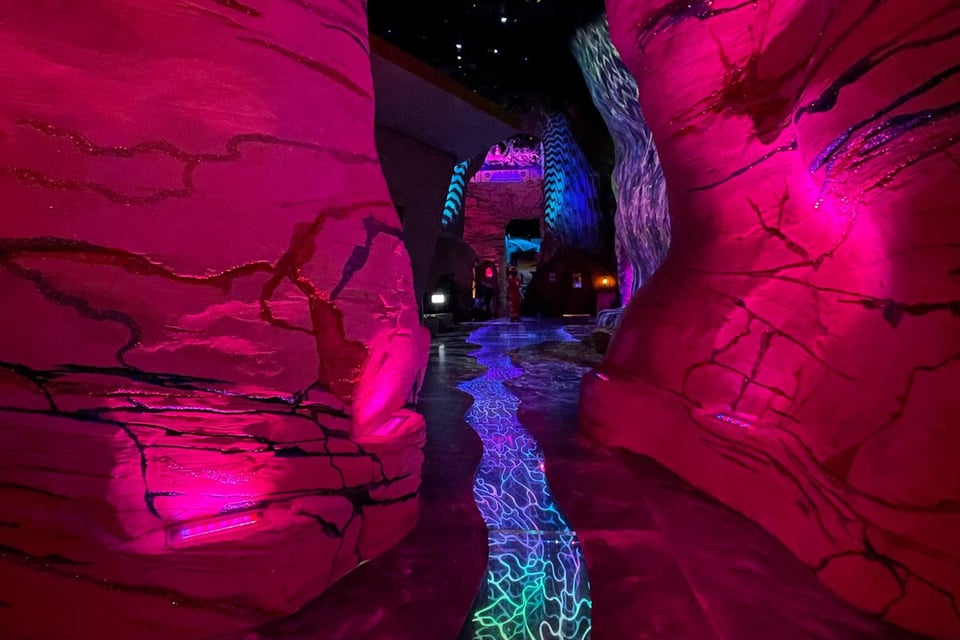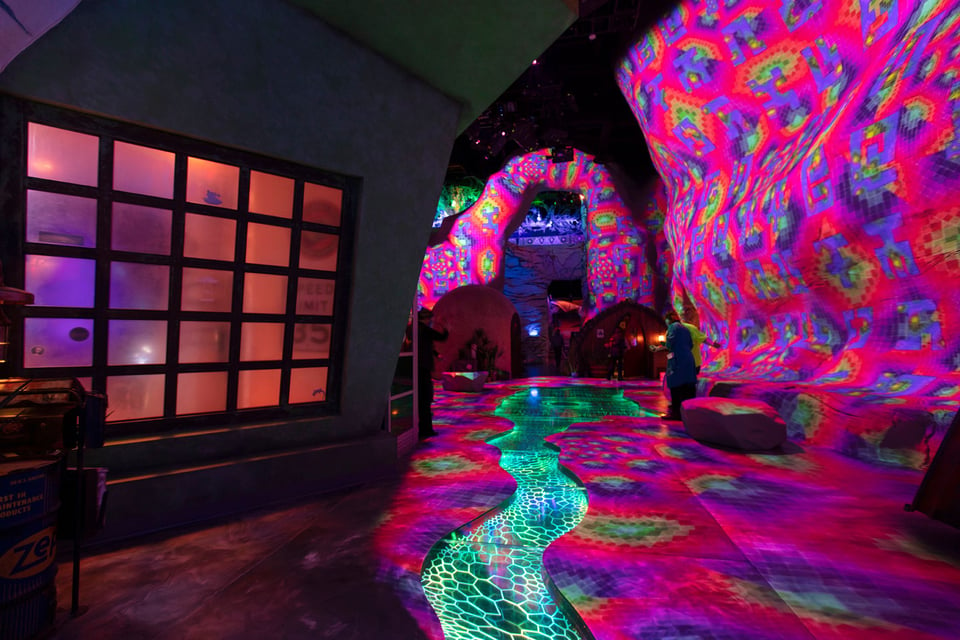 The Runoff Stream is an elaborate infinity mirror glass floor that creatively bridges the Factory with the Projected Desert. Backlit by a pixel array of over 15,000 individually controllable LEDs, the Runoff Stream has a tightly synchronized 20 minute lighting sequence that not only grounds the video projection content but extends out and influences the Projected Desert Story Experience.
The Runoff Stream Contributors
The credits page is organized by different levels of contribution: Exhibition, Anchor Space or Project.
You're on a project page within the Seven Monolith Village Anchor Space in the Omega Mart Exhibition.