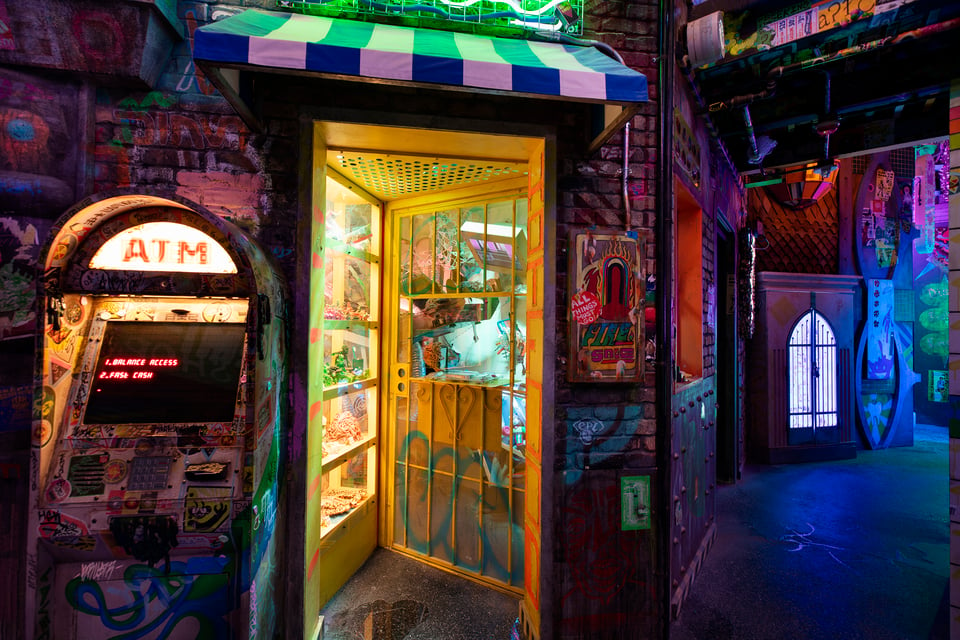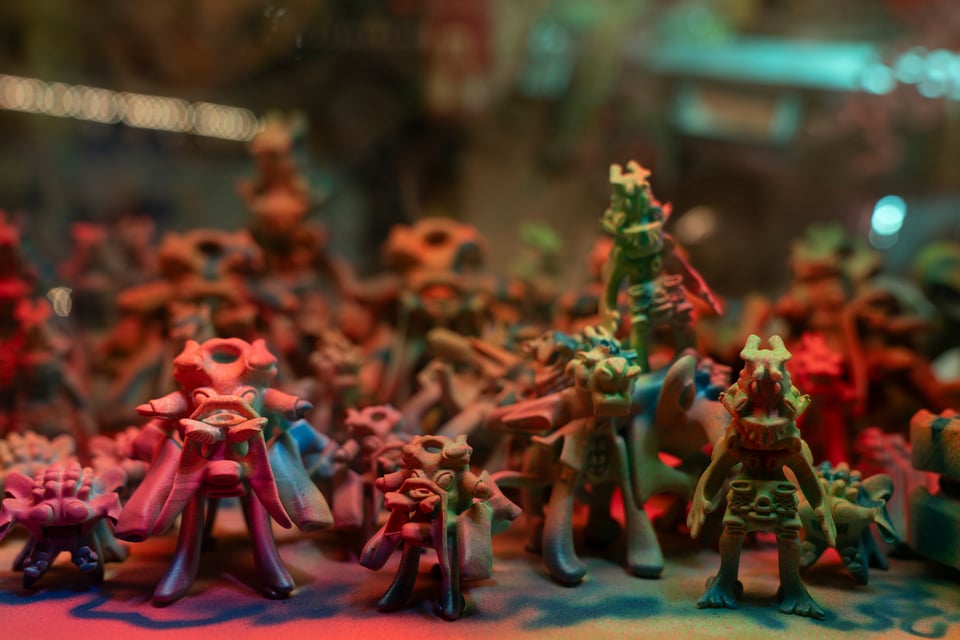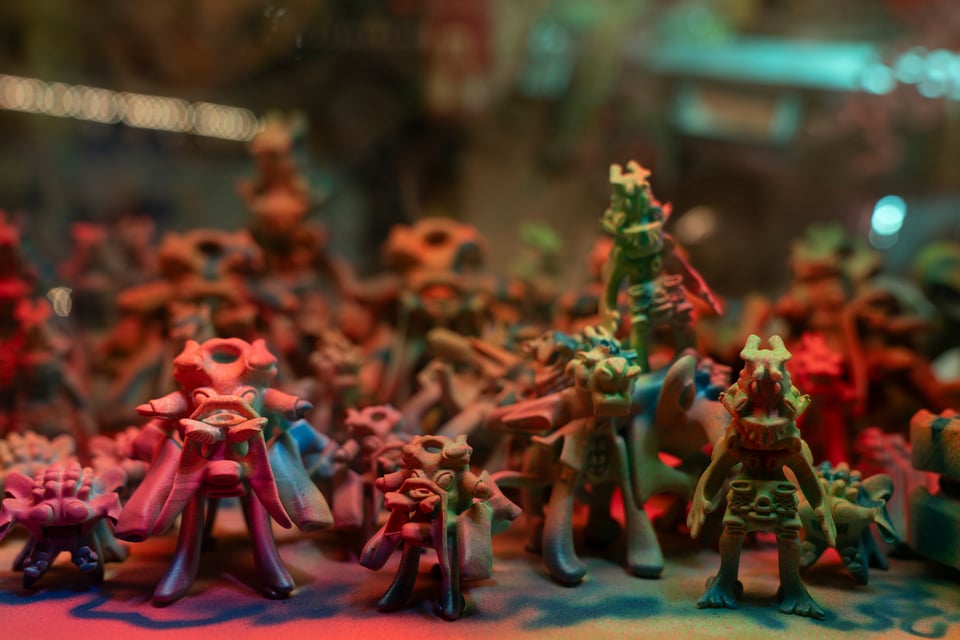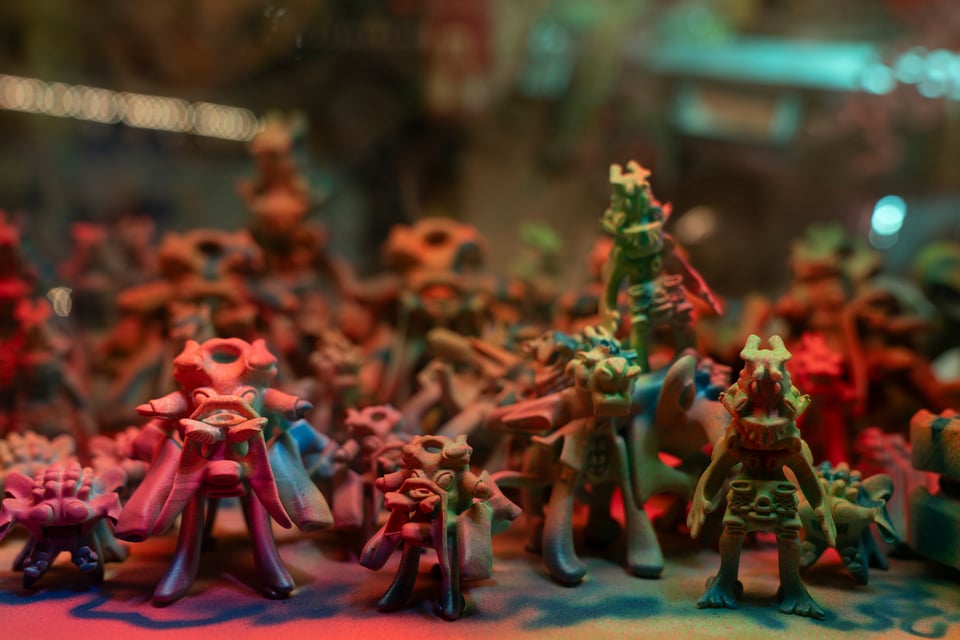 Bolection Hot Food Bodega
This work is focused on the relationship we have with mass-produced objects and our dreams. Our dreams are always pulling from our memory banks to create the spaces, beings, and objects that we create in them. Dream time is where confusing objects, unexpected encounters and impossible spaces form. The additive process of this sculpture takes mass produced materials as individual sculptural chunks and then combines them to build a dream construct. Using these materials to create partial architectural constructions, conglomerated toys and kit bashed scale models, it represents the trash heap-like nature of memory.
Bolection Hot Food Bodega Contributors
The credits page is organized by different levels of contribution: Exhibition, Anchor Space or Project.
You're on a project page within the Lamp Shop Alley Anchor Space in the The Real Unreal Exhibition.