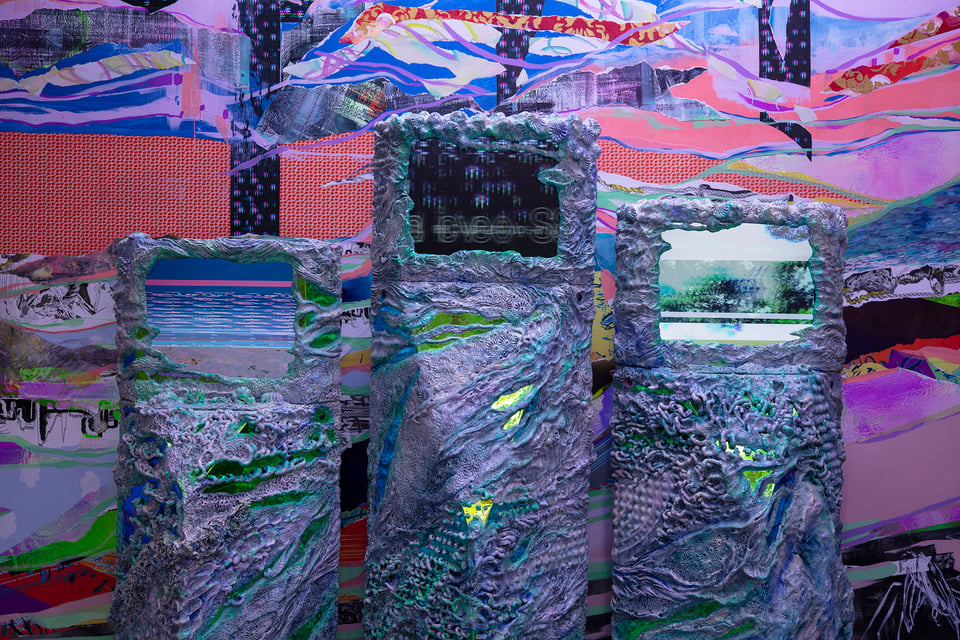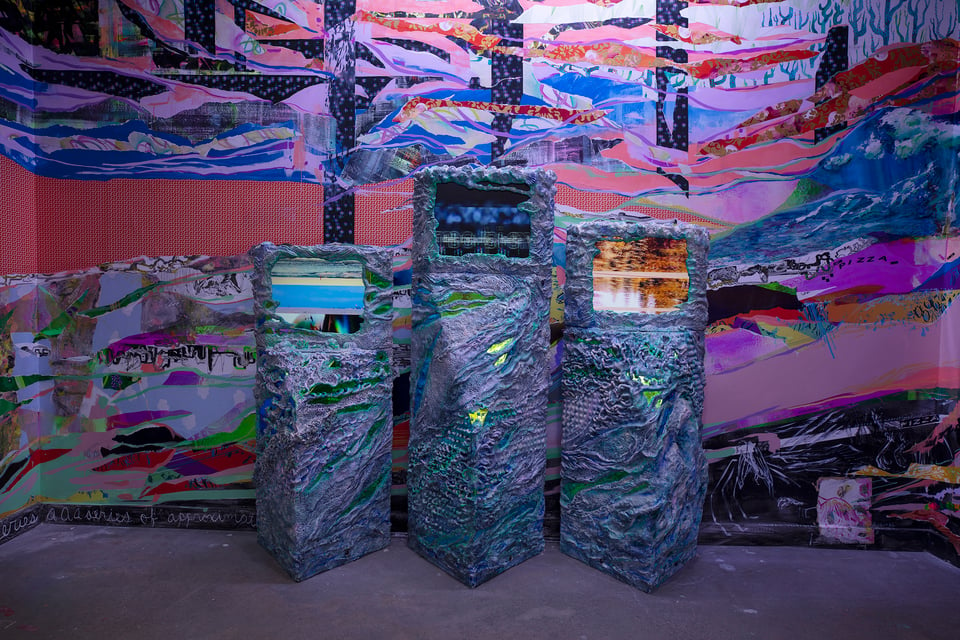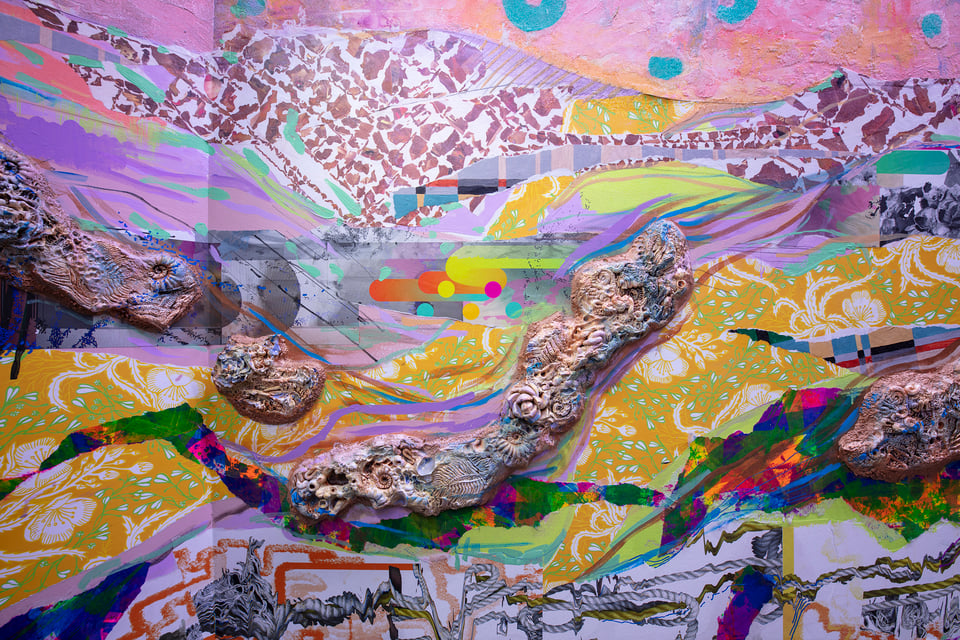 La Strata is an aesthetic imagining of what geological strata might look like from the vantage of one slice of the multiverse. The space is composed of painting, sculpture, moving image, light, sound, and site-specific wallpaper collage, which integrates original wallpaper designs made by a number of Meow Wolf Artists. Just as rock strata hold the physical and material memory of an epoch, the La Strata room uses a similar logic via texture, abstraction, and collaborative freeform art making to capture moments in time where diverging and coalescing creative thought interrelate.
La Strata Contributors
The credits page is organized by different levels of contribution: Exhibition, Anchor Space or Project.
You're on a project page within the Lamp Shop Alley Anchor Space in the The Real Unreal Exhibition.