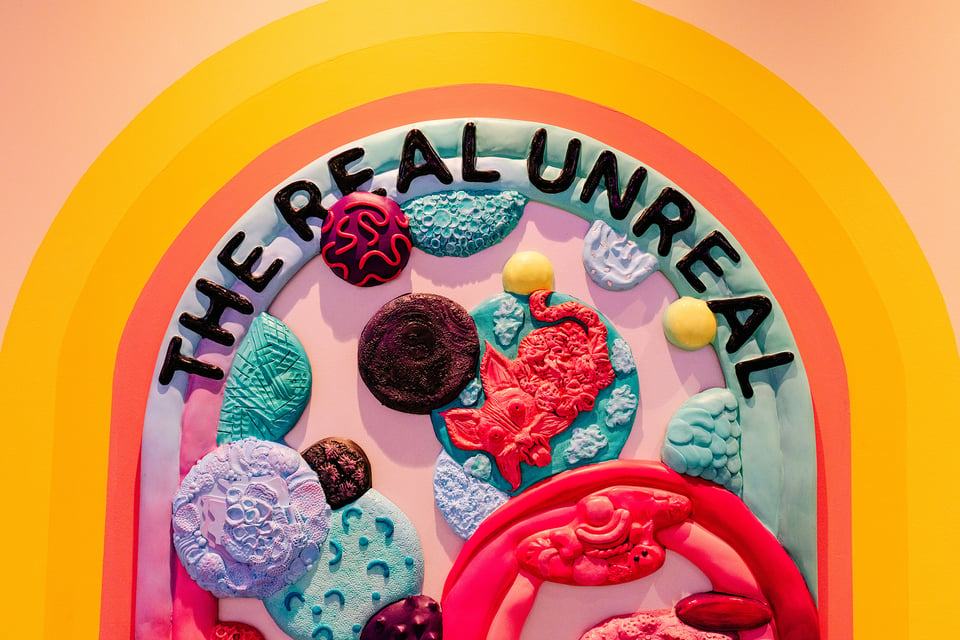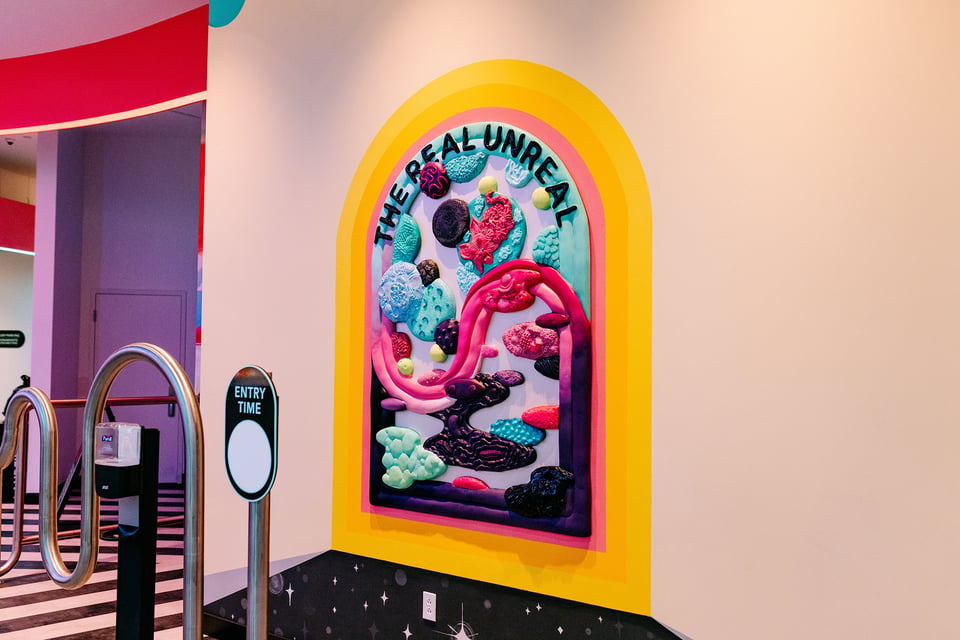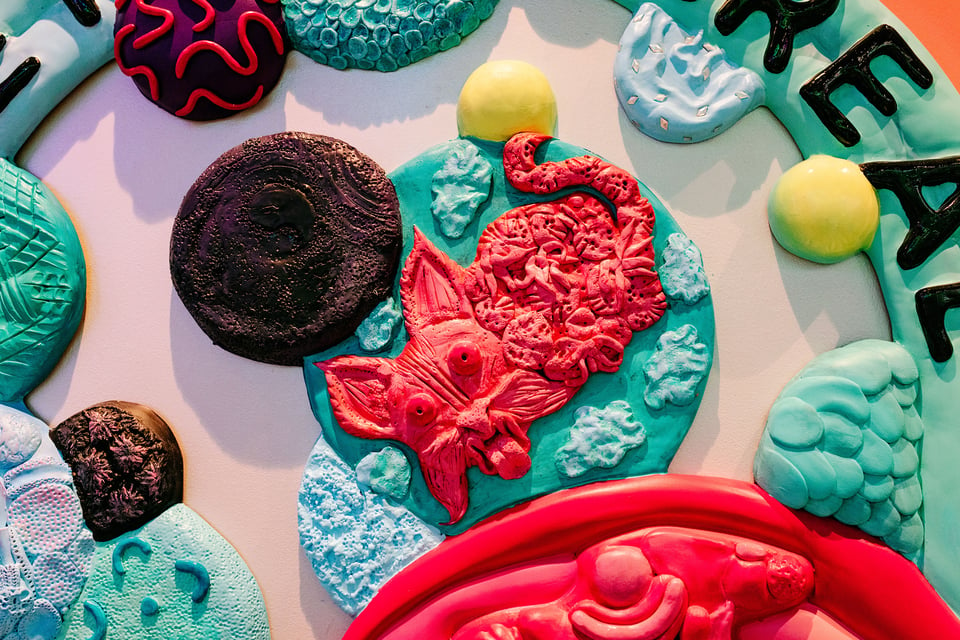 The Unreal Gate
Located in Lobby
Located at the guest queue line, "The Unreal Gate" is a sculptural version of the show logo and marks the entrance to the exhibit. With playful references to the art within the exhibition, this piece is a window to otherworldly places and pays tribute to handmade art and collective world building.
The Unreal Gate Contributors
The credits page is organized by different levels of contribution: Exhibition, Anchor Space or Project.
You're on a project page within the Lobby Anchor Space in the The Real Unreal Exhibition.