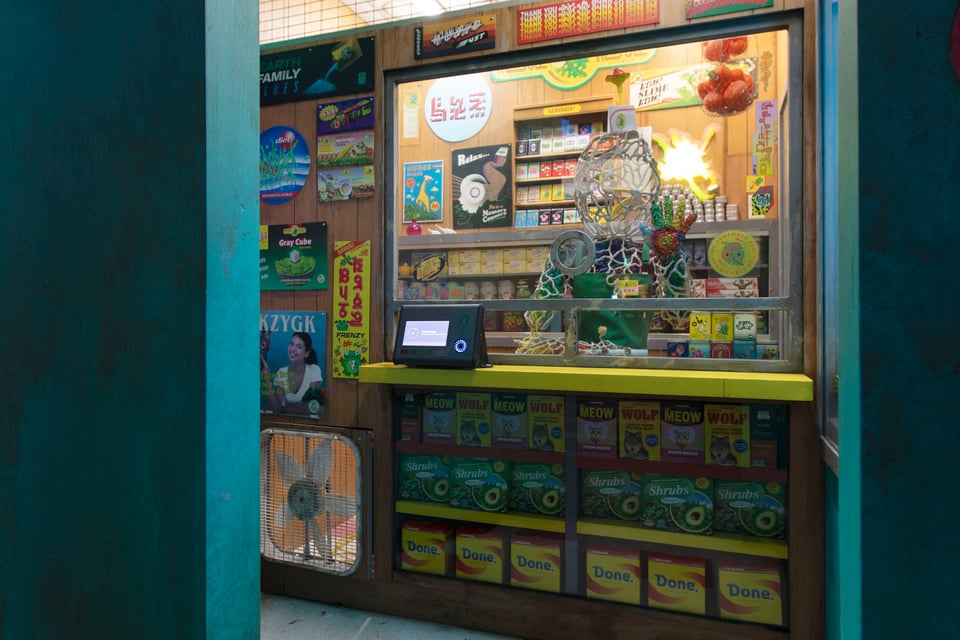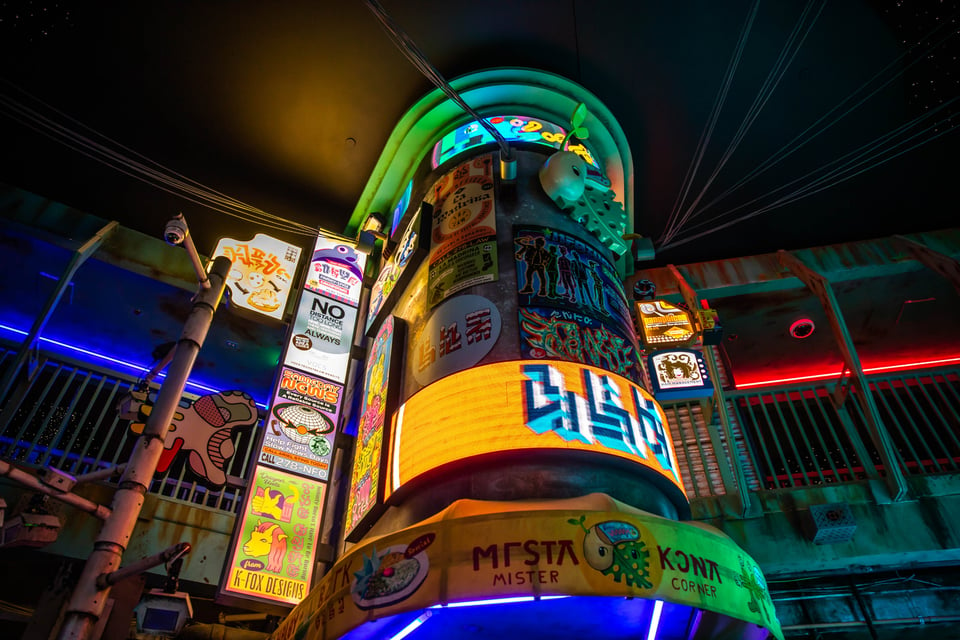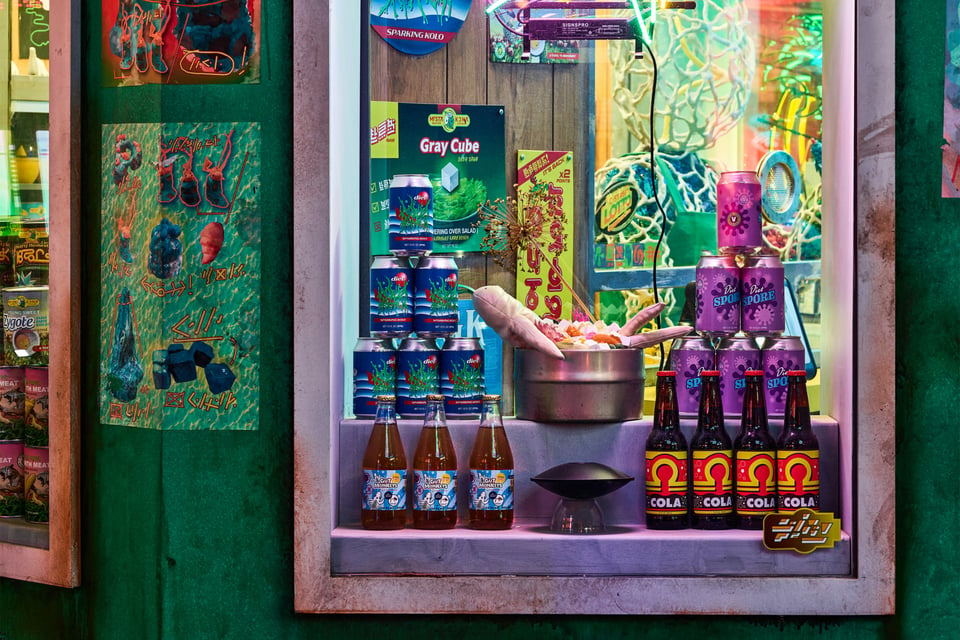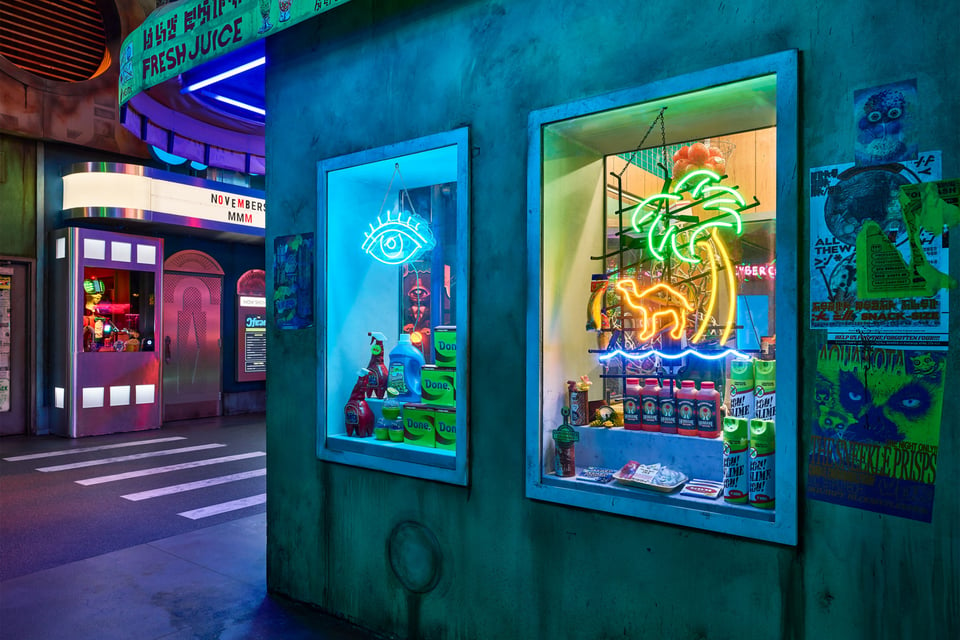 Mister Corner is the convenience store at the center of C Street. A corner building reminiscent of the Flatiron building. The ground level houses a convenience store, staffed by ERK, an alien who came here to learn about humanity, capitalism, and the desires that drive beings to consume. Above the store awning the building face is dripping with info tickers and signage for many intriguing businesses and products.
Mister Corner Contributors
The credits page is organized by different levels of contribution: Exhibition, Anchor Space or Project.
You're on a project page within the C Street Anchor Space in the Convergence Station Exhibition.
Content located in Mister Corner