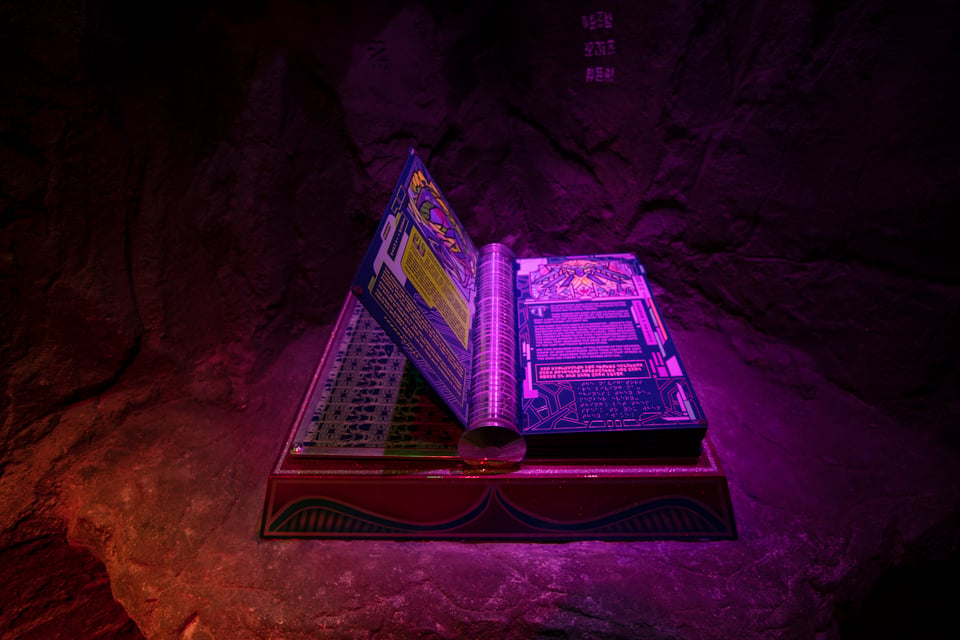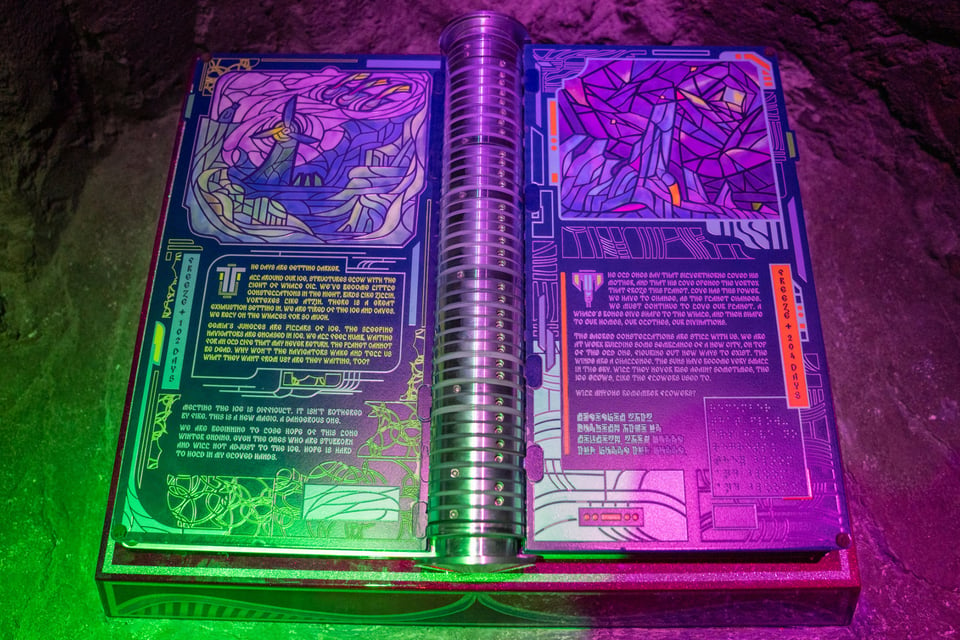 Book of Whales
Located in Eemia
The Book of Whales is an illuminated manuscript that immortalizes 1000 years of Eemian history. Founded right after an ice age began to ravage the planet, the book was written by several Eemains through the ages. In its pages are documented accounts of the world freezing over, stories of the past, and eye witness accounts to the convergence. There are sections in English, Eemian, and Braille.
Book of Whales Contributors
The credits page is organized by different levels of contribution: Exhibition, Anchor Space or Project.
You're on a project page within the Eemia Anchor Space in the Convergence Station Exhibition.