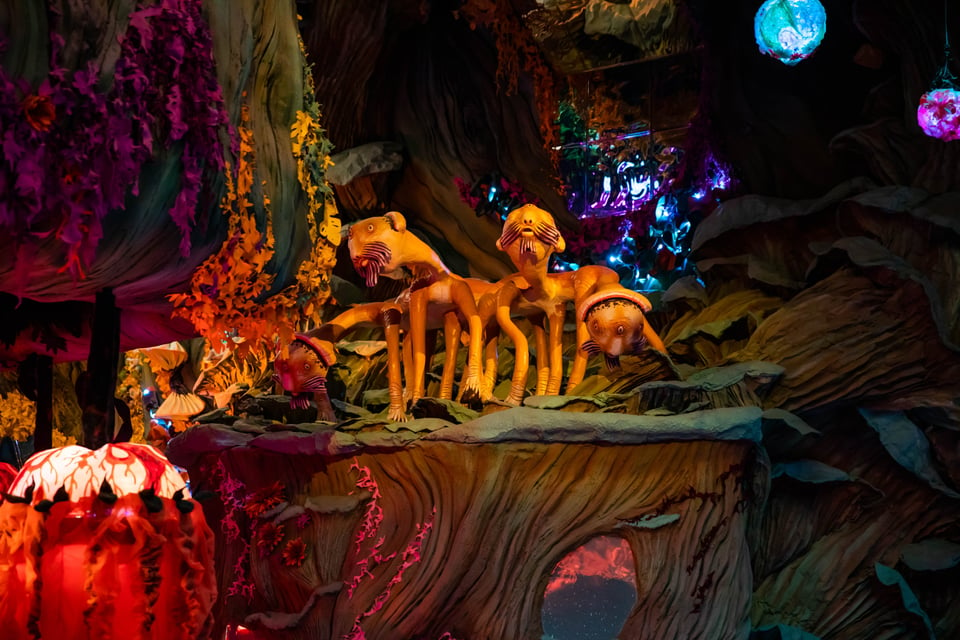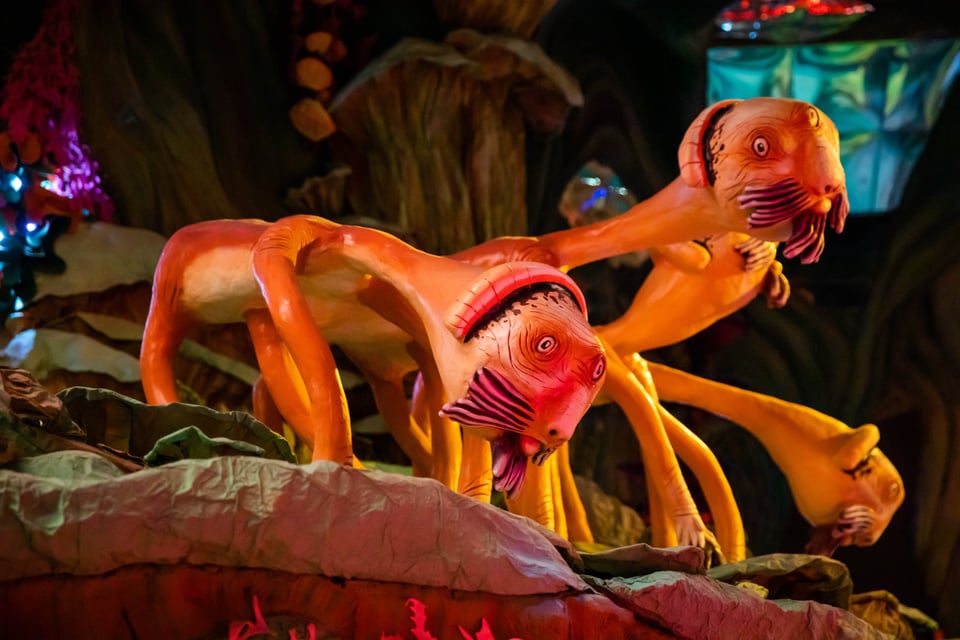 Cinrodo is a Timeworm, which means we are seeing a piece of it's timeline as though we are viewing a length of film strip. We are not in the same timeline as Cinrodo, which causes the creature to show up as a glitching, timetracked form. Multiple poses along its track of movement are captured and overlapped in our view. This particular timeworm is a four legged creature, about the size of a small deer from Earth, but with a long, flexible, thin neck that holds a bulb-like head. It is walking along the top of a high ledge in the swamp, surveying the land, taking inventory of it's surroundings.
Cinrodo Contributors
The credits page is organized by different levels of contribution: Exhibition, Anchor Space or Project.
You're on a project page within the Numina Anchor Space in the Convergence Station Exhibition.