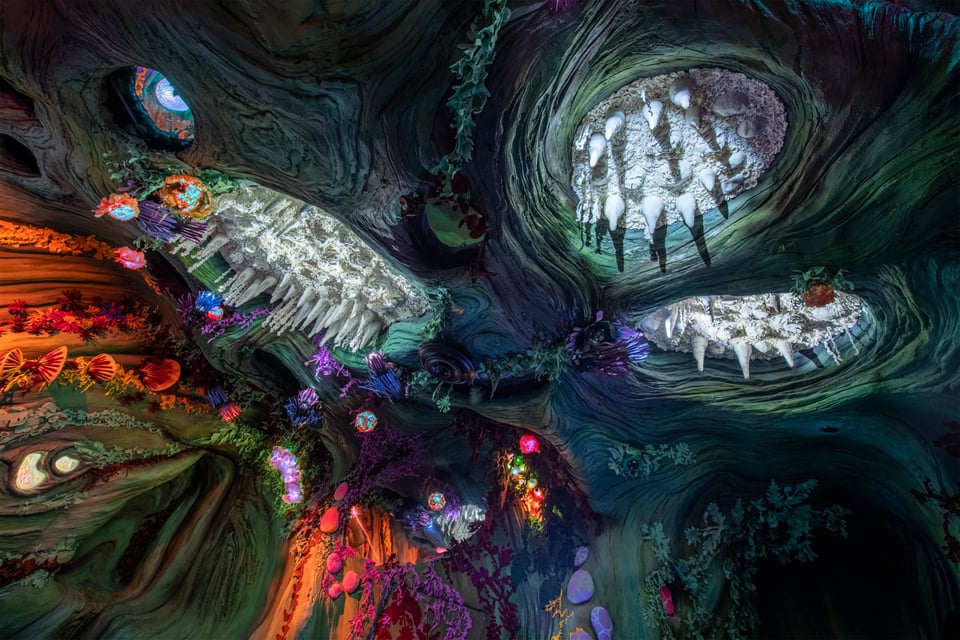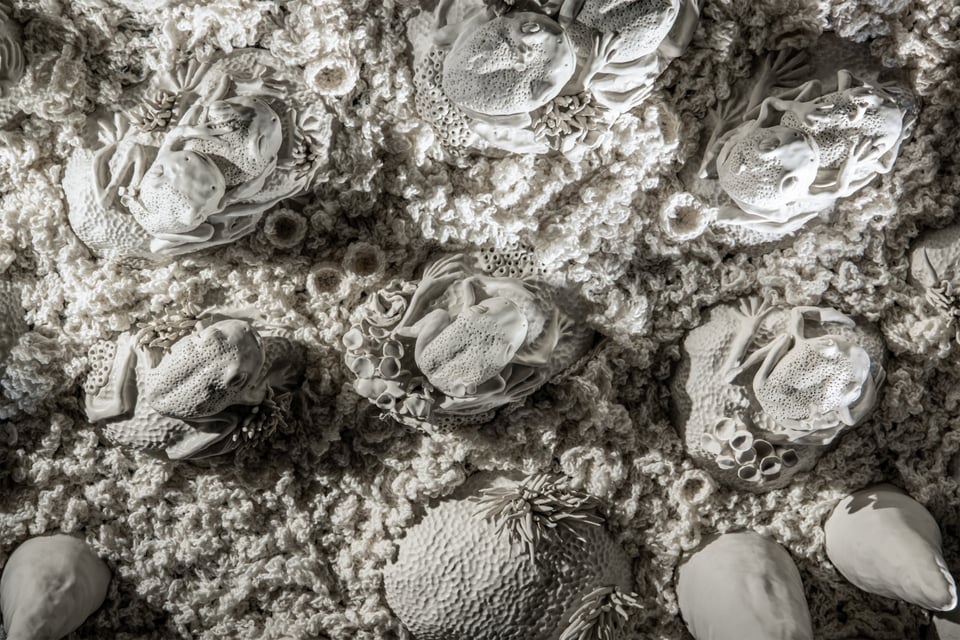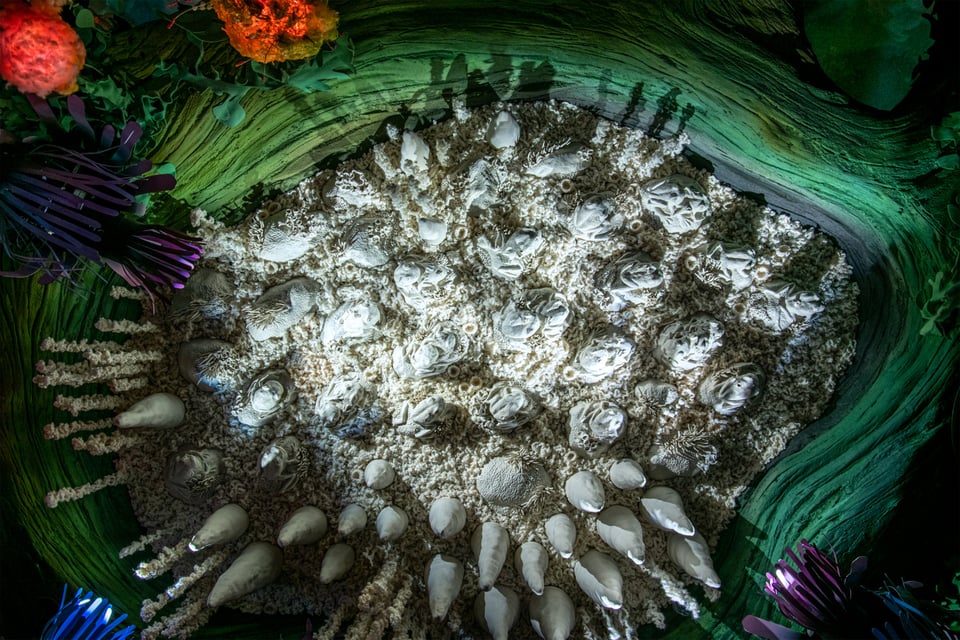 "Epiphytes and Parasites" is a chaotic all-white sculptural environment made out of porcelain and wool. By looking up from a walkway in Numina, visitors will see artist Viviane Le Courtois's swarm of frogs roaming among stalactites, fungi and vegetation. The frogs on the ceiling are dying from the deadly Chytrid fungus, a destructive fungus, while human life below has been transformed by the global spread of a virus.
Parasites and Epiphytes Contributors
The credits page is organized by different levels of contribution: Exhibition, Anchor Space or Project.
You're on a project page within the Numina Anchor Space in the Convergence Station Exhibition.