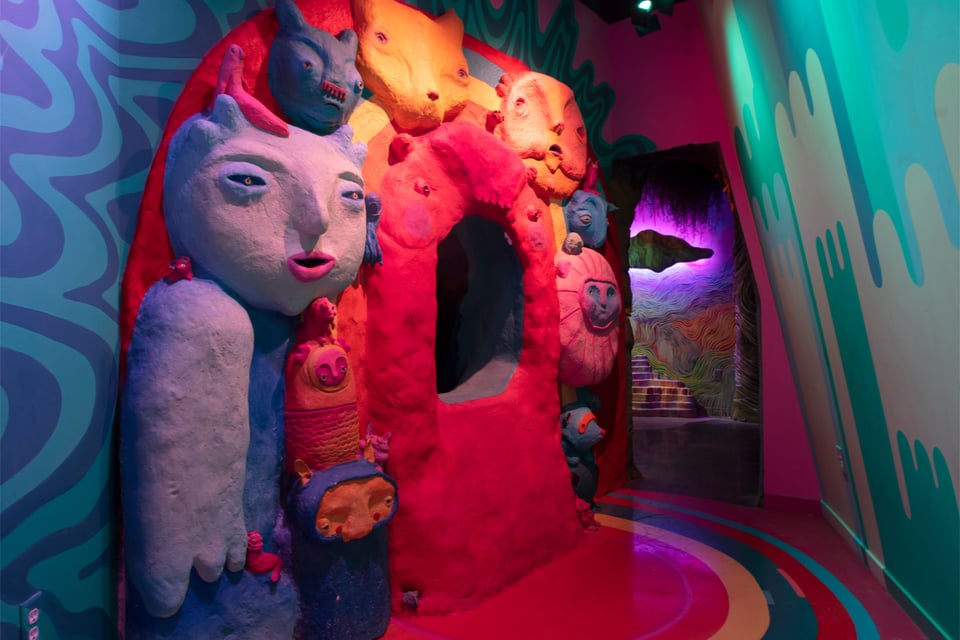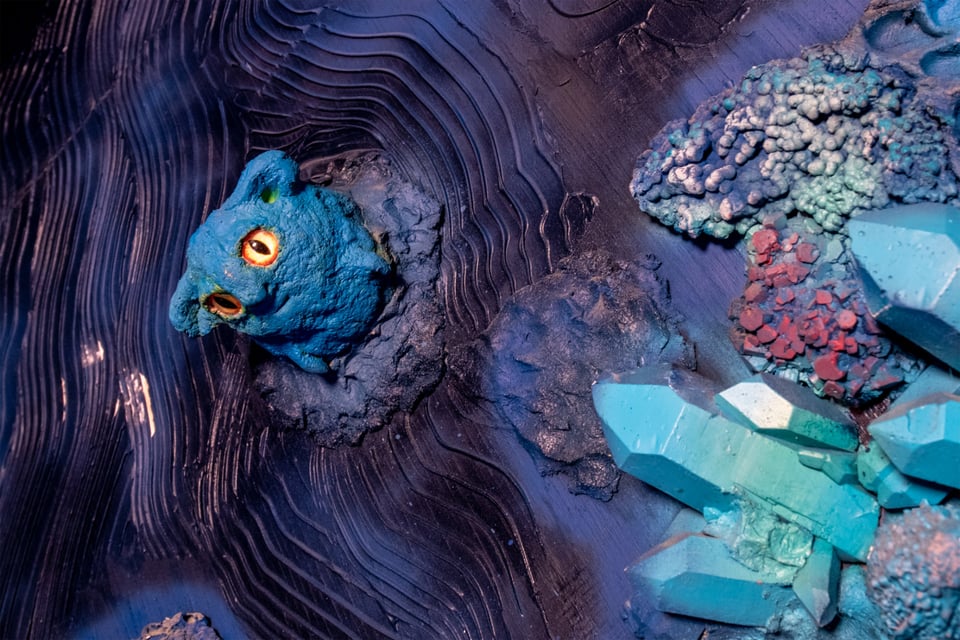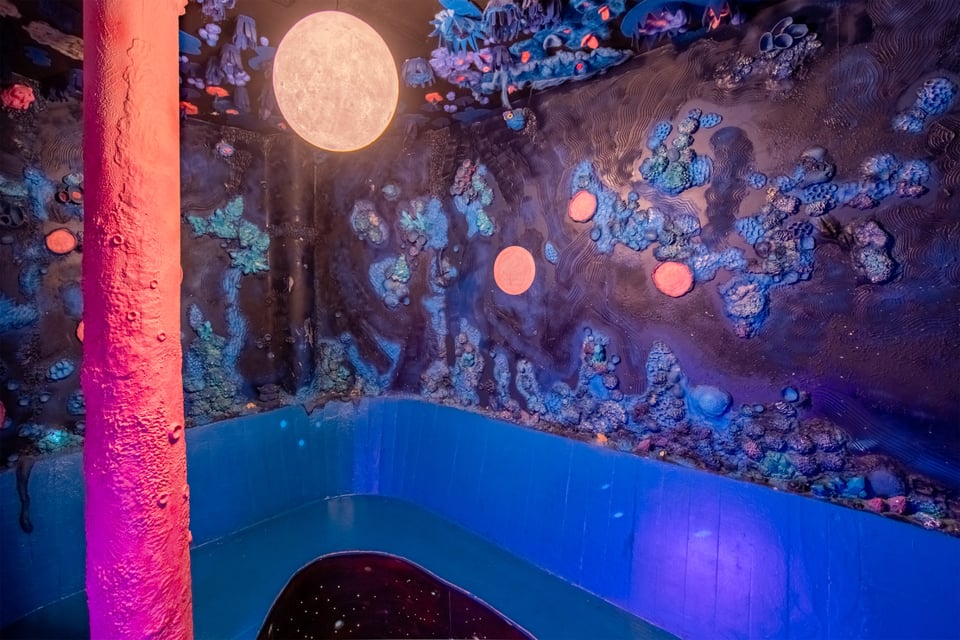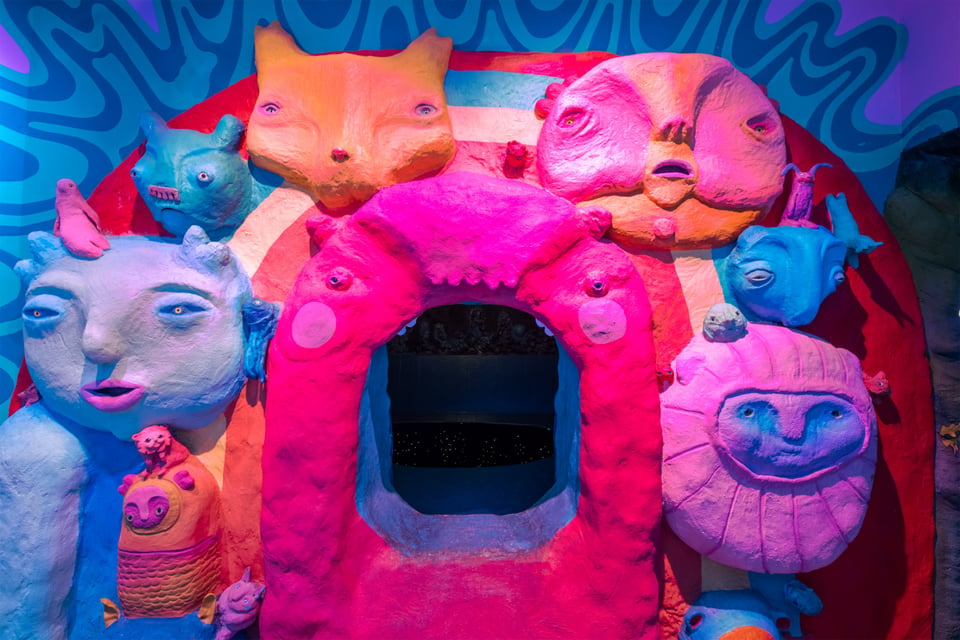 The Rainbow Room's psychedelic landscape surrounds a wall of sculpted creatures that envelop you as you crawl through a passageway to the….
…Womb Room! The Womb Room is a roundish room that has walls and ceilings of various textures, lit by the glow of a moon and textured by cloud-like felt.
Rainbow Room + Womb Room Contributors
The credits page is organized by different levels of contribution: Exhibition, Anchor Space or Project.
You're on a project page within the Numina Anchor Space in the Convergence Station Exhibition.