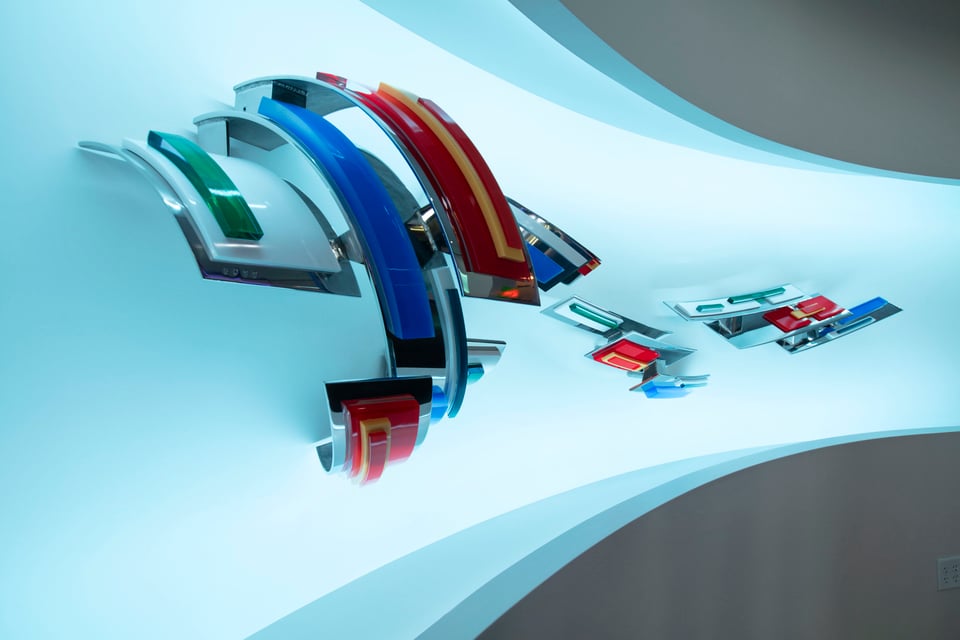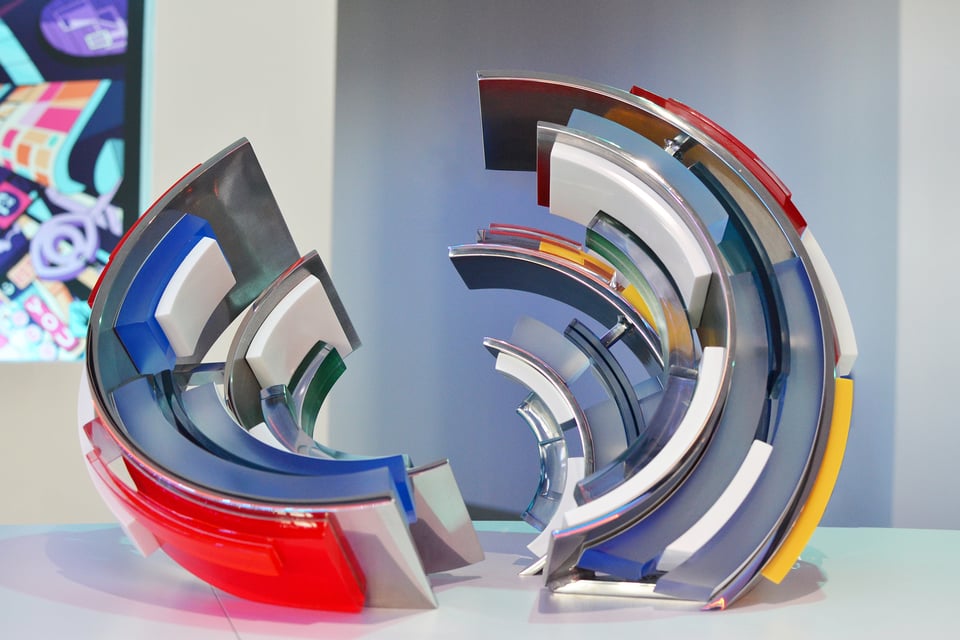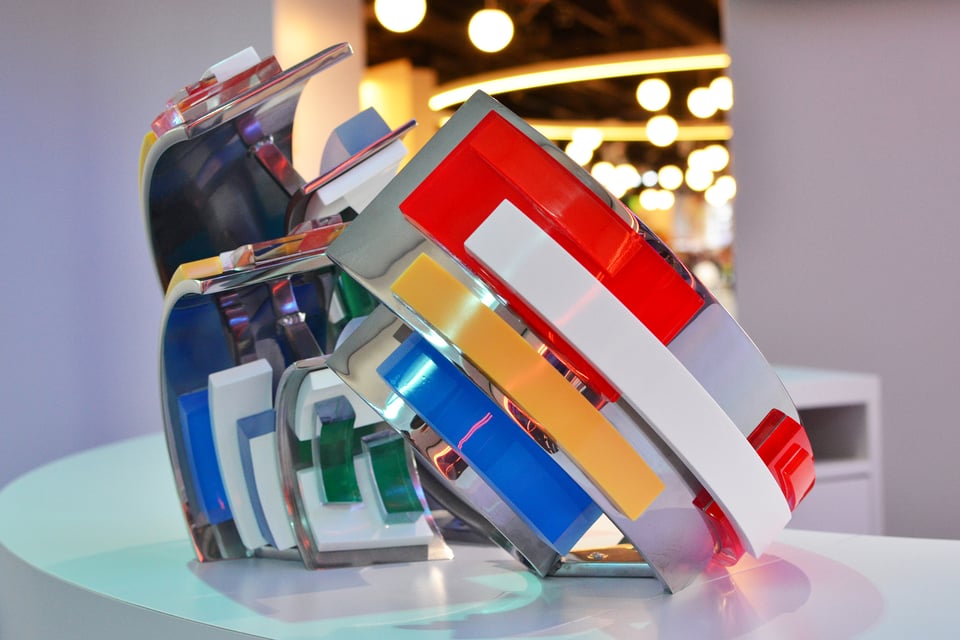 Two sculptures by artist Joshua Goss, one desk mounted, one wall mounted, are displayed in the Convergence Station lobby. Layered stainless steel and colorful translucent plastic ebb and flow forming ephemeral currents arching across space. In these sculptural forms, pressure and heat were used to move, control, and combine materials.
Ephemeral Flow Series Contributors
The credits page is organized by different levels of contribution: Exhibition, Anchor Space or Project.
You're on a project page within the Transit Station Anchor Space in the Convergence Station Exhibition.