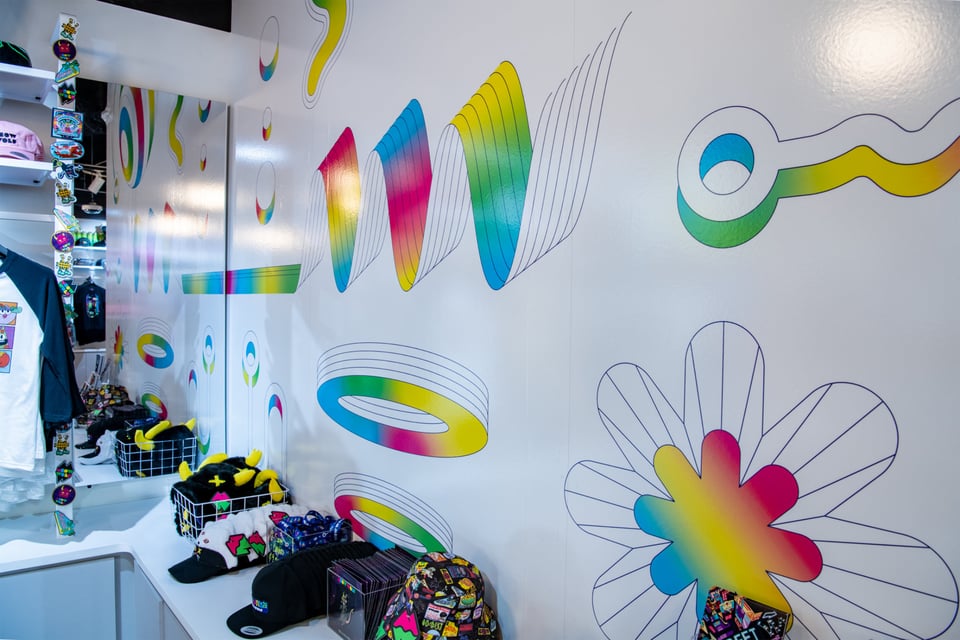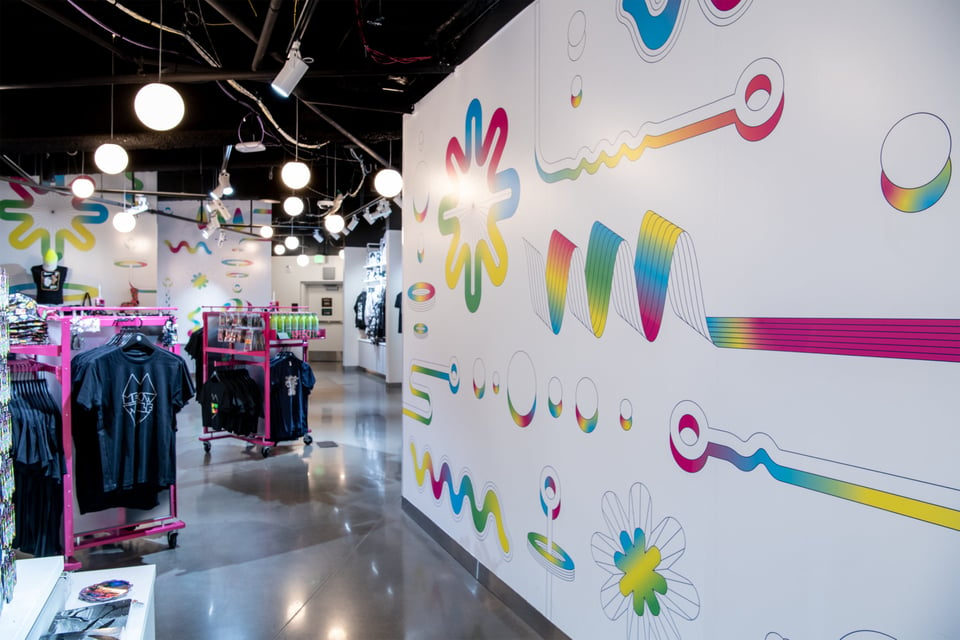 Shape patterns in Meow Wolf's distinctive style ornament the walls of Convergence Station's gift shop which caters to travelers coming to earth from other worlds.
Retail Murals Contributors
The credits page is organized by different levels of contribution: Exhibition, Anchor Space or Project.
You're on a project page within the Transit Station Anchor Space in the Convergence Station Exhibition.