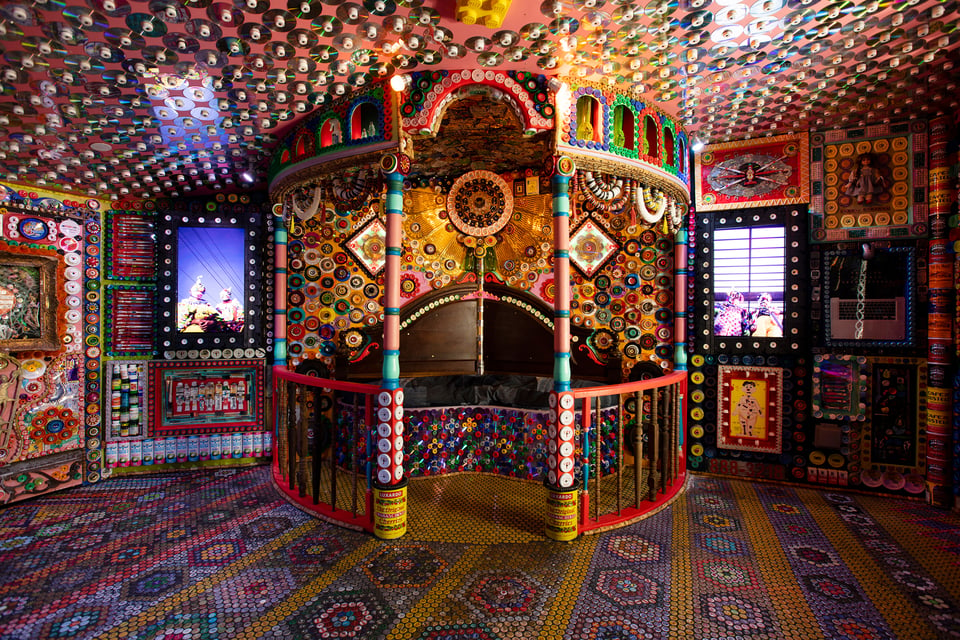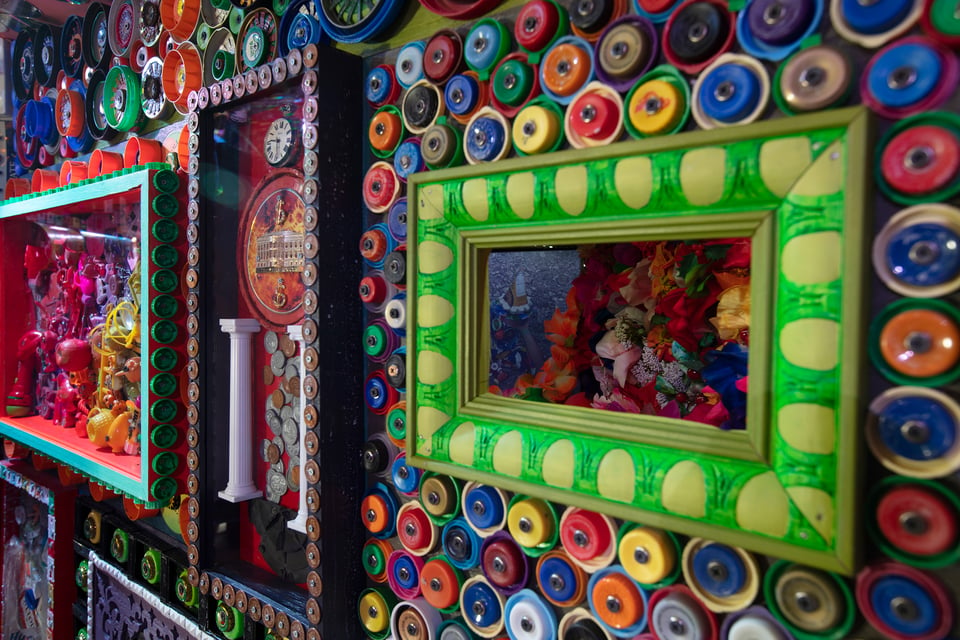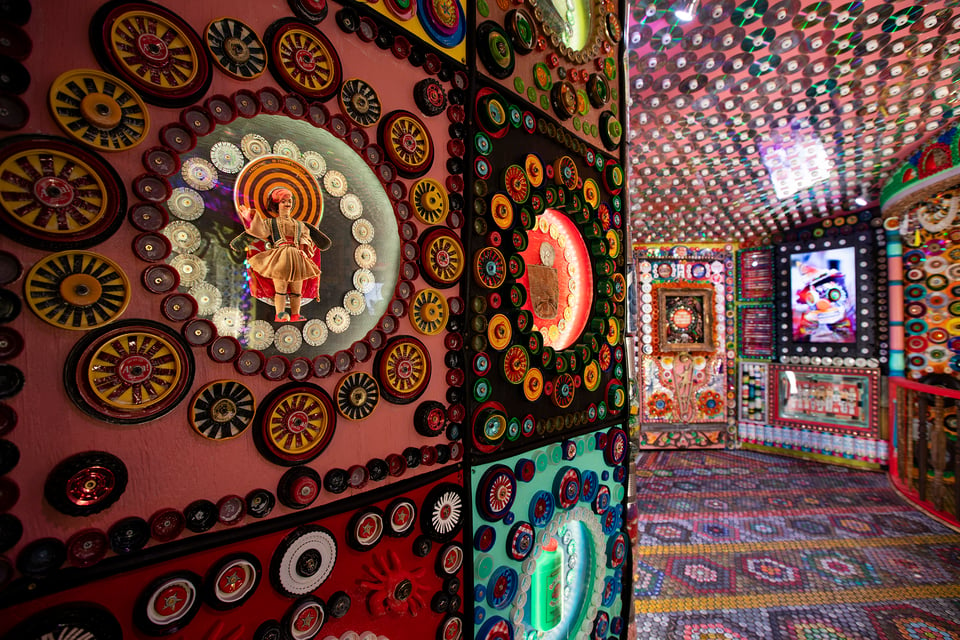 Trash Temple is an apology letter to the earth. A prayer to present and future generations to reevaluate our priorities and values. In a world plagued by over-consumption, greed, waste, and a disrespect of the natural world, Trash Temple invites the viewer to look deeper at their own participation in the System. From outdated cell phones to bottle caps and cheap plastic toys, the room is covered floor to ceiling with reliquaries made of discarded items; an homage to endless material accumulation and refuse.
Trash Temple Contributors
The credits page is organized by different levels of contribution: Exhibition, Anchor Space or Project.
You're on a project page within the Art City Anchor Space in the House of Eternal Return Exhibition.