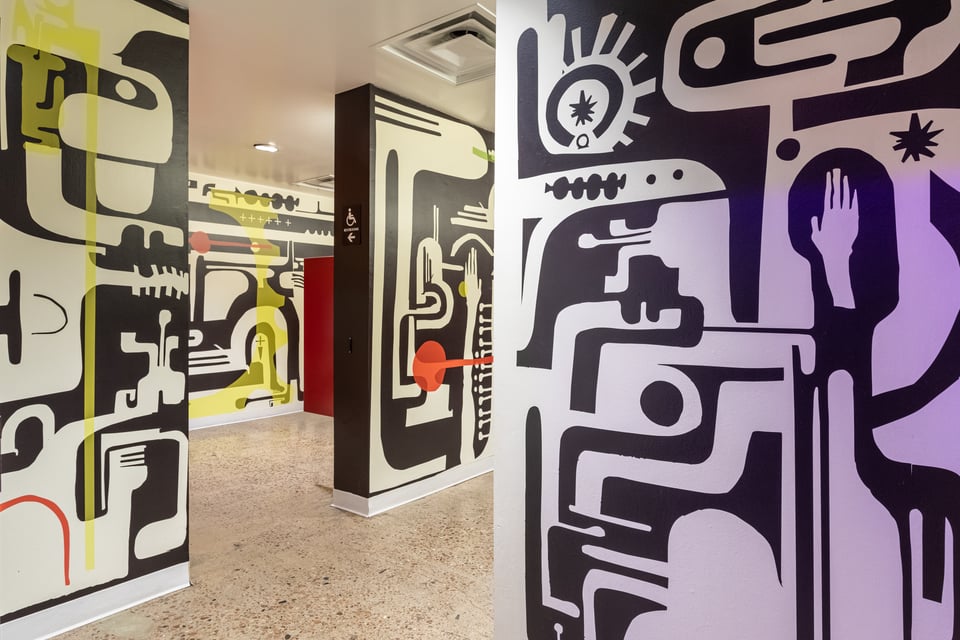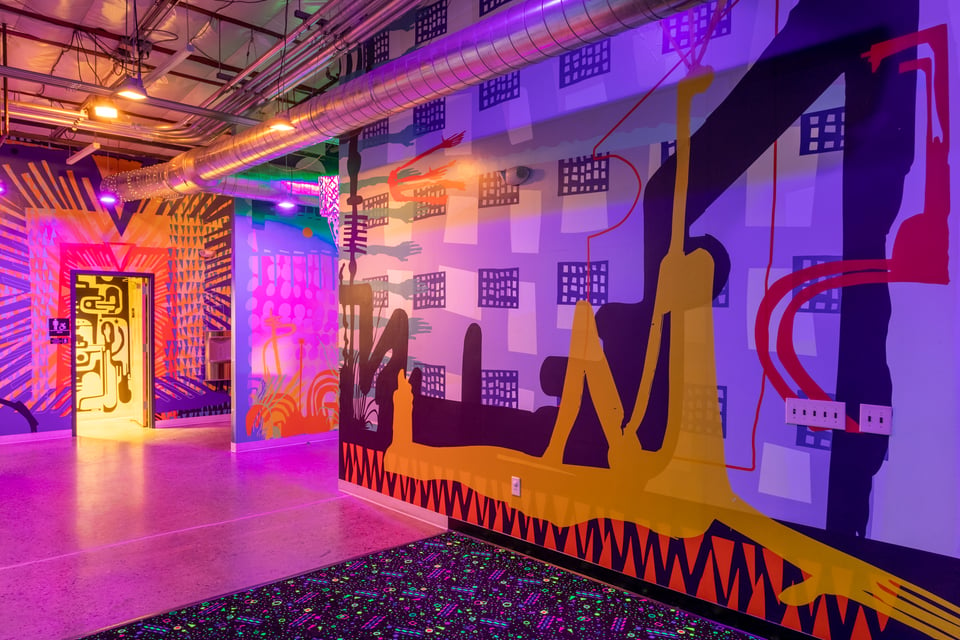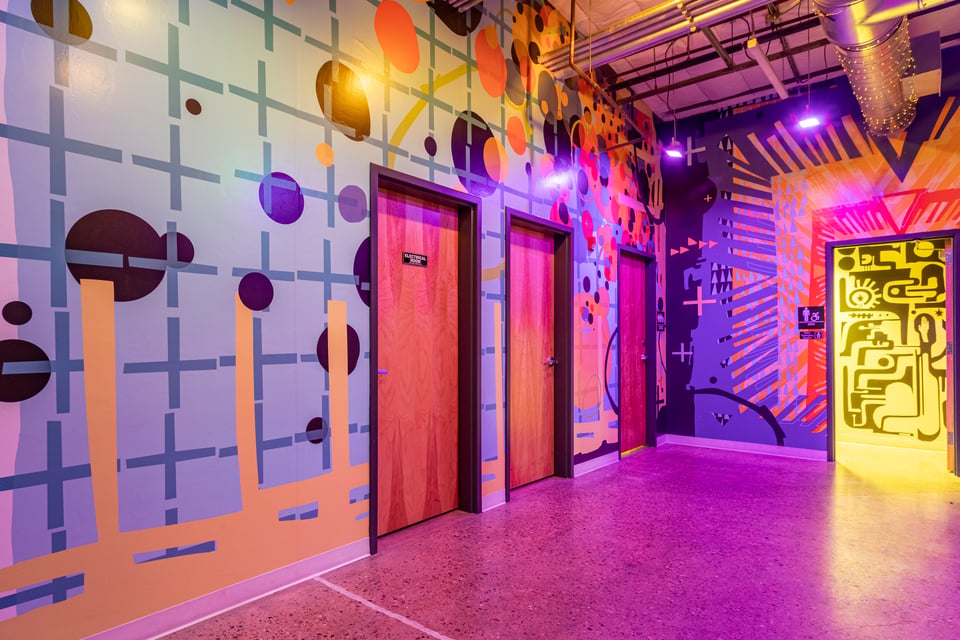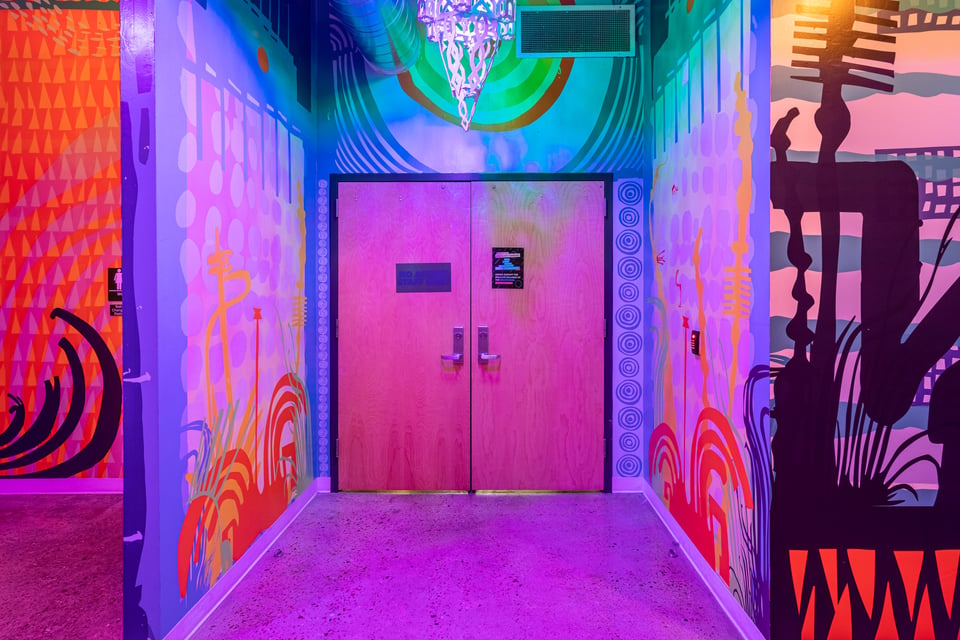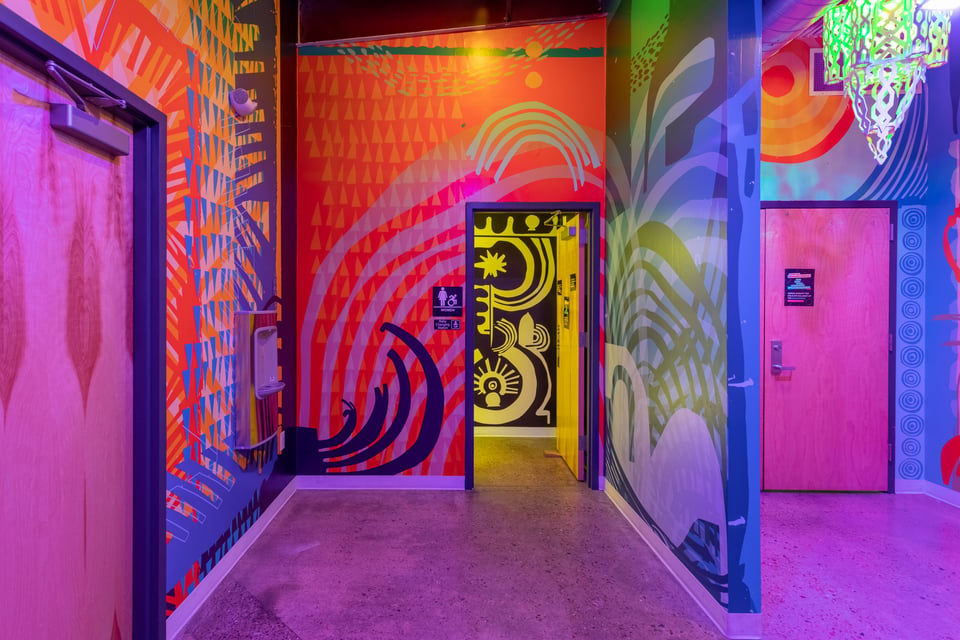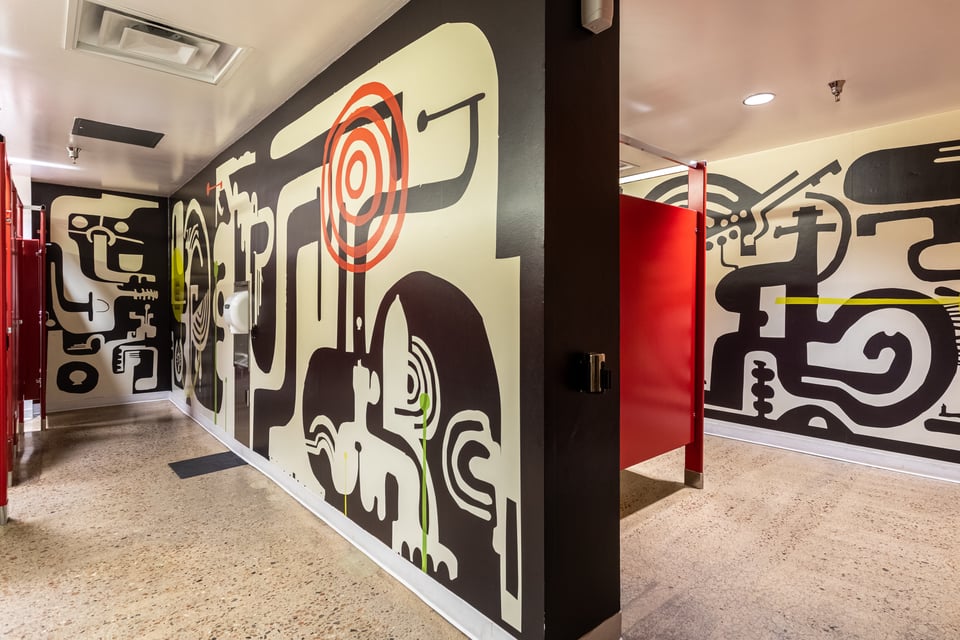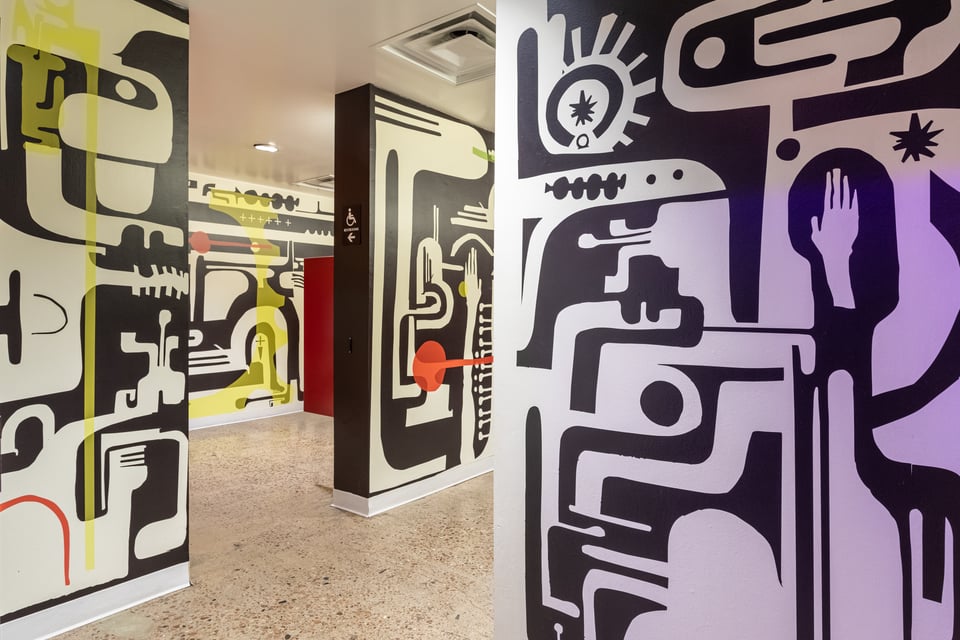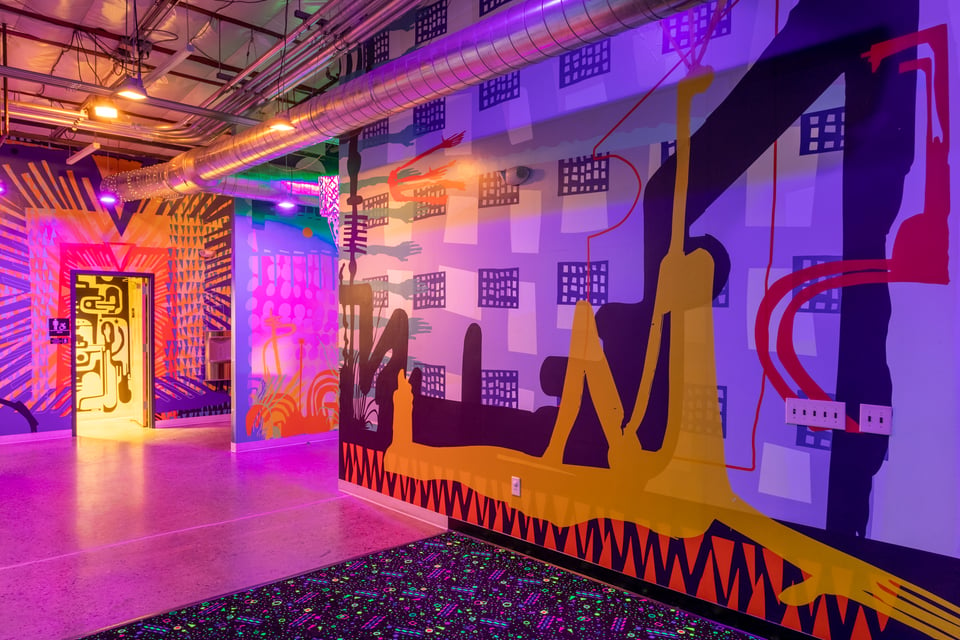 Inspired by the bold and loose forms of papel picado, Matisse cutouts, and marimekko prints, the artist used scrap paper with scissors as source material to generate the vectors which were then layered into the final composition. Given less than two weeks between two major installs, the artist was given little choice but to feverishly follow his heart with a pair of scissors and his company issued design software. His psyche avoided dissolution thanks to the considerable support of coworkers in the Visual Development department.
Anotional Silouettance Contributors
The credits page is organized by different levels of contribution: Exhibition, Anchor Space or Project.
You're on a project page within the Front of House Anchor Space in the House of Eternal Return Exhibition.