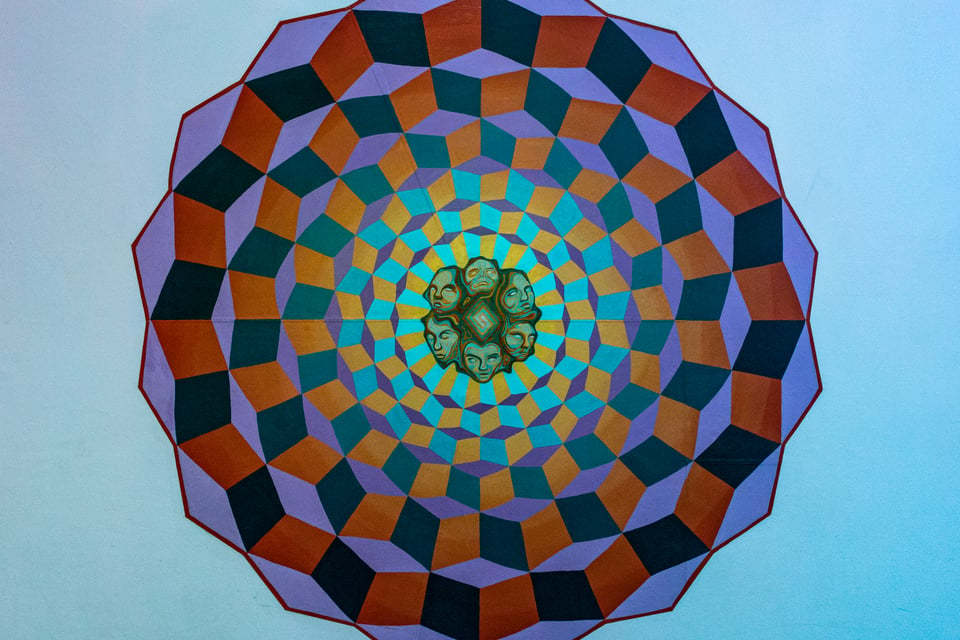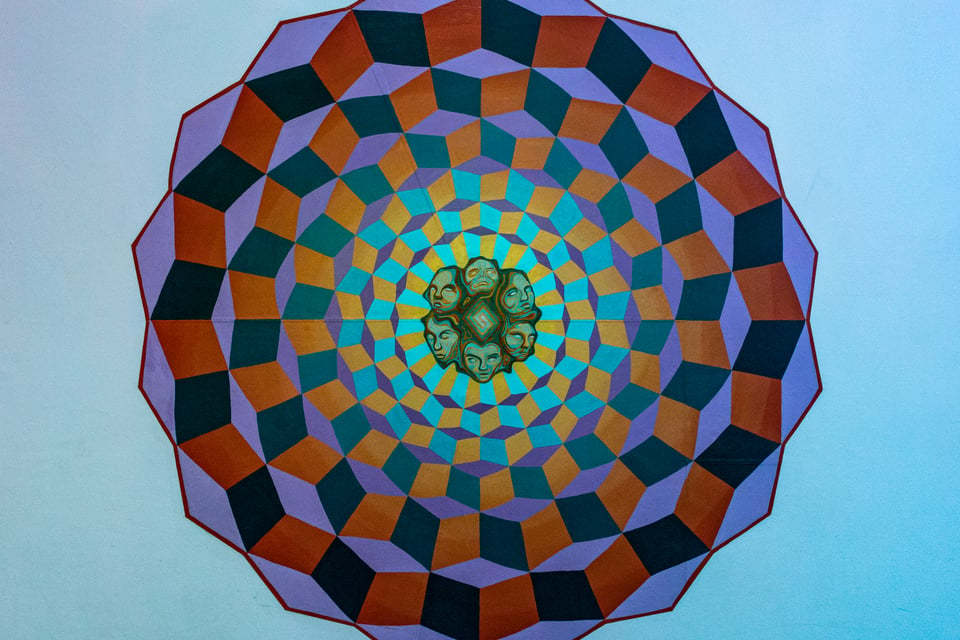 This was created in 2021 during my Artistic Design & Production Internship for Meow Wolf. As an emerging muralist, I felt a strong desire to make an imprint on their exhibition to express my gratitude for their generous internship opportunity. In this work, I communicate the concept of pantheism as well as my own mythical origin story of humanity using pattern and geometry. Acrylic on mural-cloth 5' 6" in diameter.
Geometric Memories Contributors
The credits page is organized by different levels of contribution: Exhibition, Anchor Space or Project.
You're on a project page within the Front of House Anchor Space in the House of Eternal Return Exhibition.