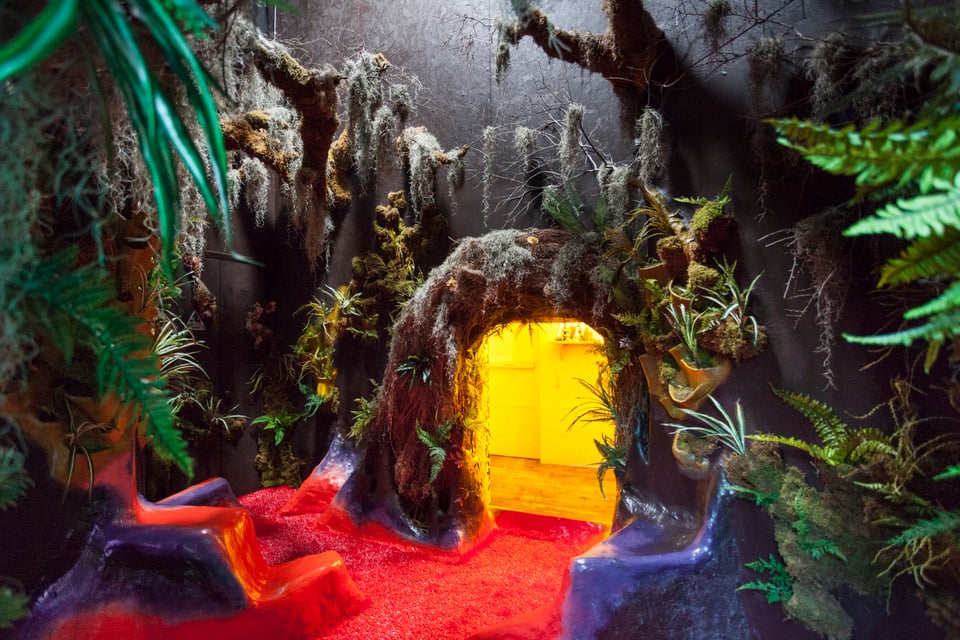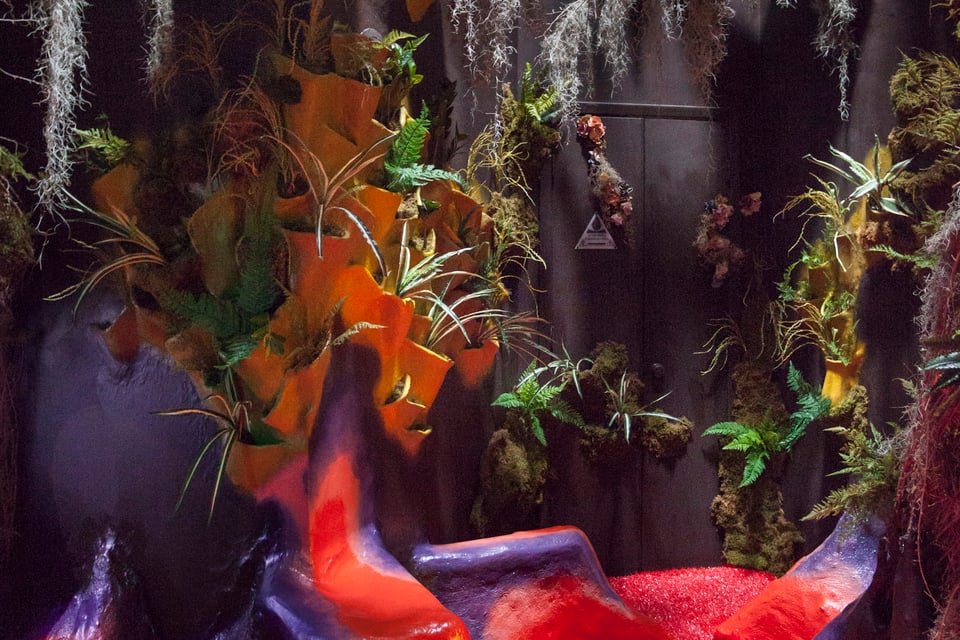 Morgan's hidden room under the stairs opens up into a garden of her dreams.
Secret Garden Contributors
The credits page is organized by different levels of contribution: Exhibition, Anchor Space or Project.
You're on a project page within the Portals Bermuda Anchor Space in the House of Eternal Return Exhibition.
Creative Leads
Alysha Colangeli

Project Lead, Plants, Archway Design & Fabrication, Fabric Flowers

Megan Brinkerhoff

Project Lead, Plants, "Gardening", Bench & Branch Design & Fabrication, Under-stair Collage & Drawings