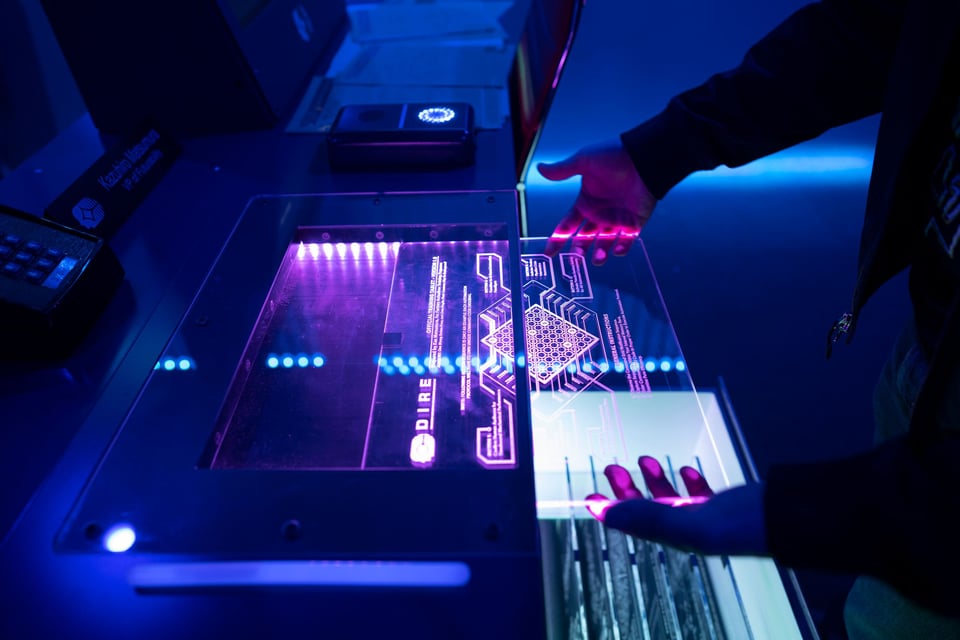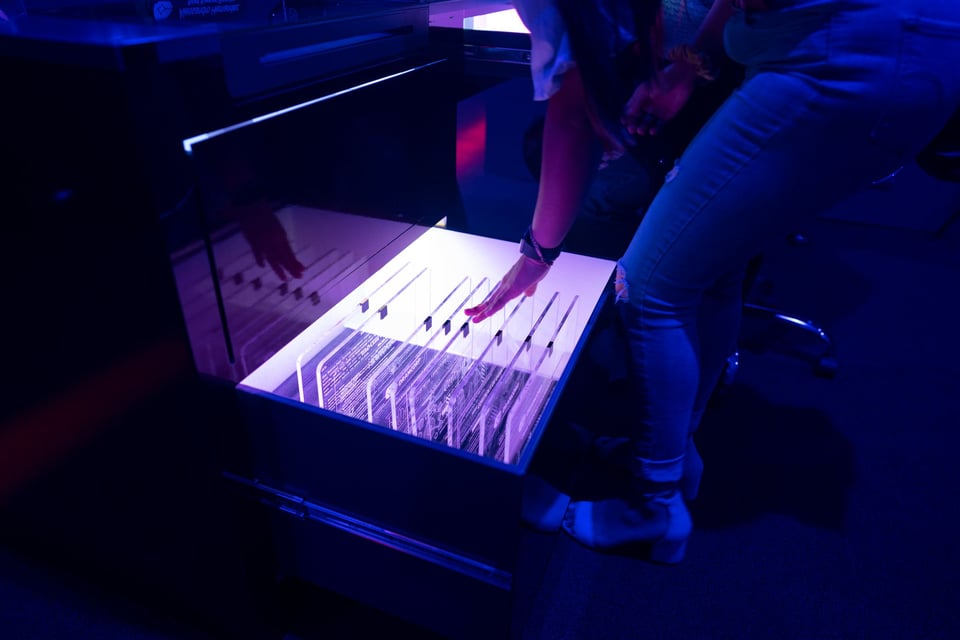 Laser Cubicles is an immersive interactive installation that forms the main offices of Dramcorp. The audience can explore the various desks of Dramcorp employees. The light walls are built using embedded light fixtures in the ceiling that are controlled pixel by pixel. The "walls" of the cubicles pulse and respond to the steady rhythm of the office music.
Laser Cubicles Contributors
The credits page is organized by different levels of contribution: Exhibition, Anchor Space or Project.
You're on a project page within the Dramcorp Anchor Space in the Omega Mart Exhibition.