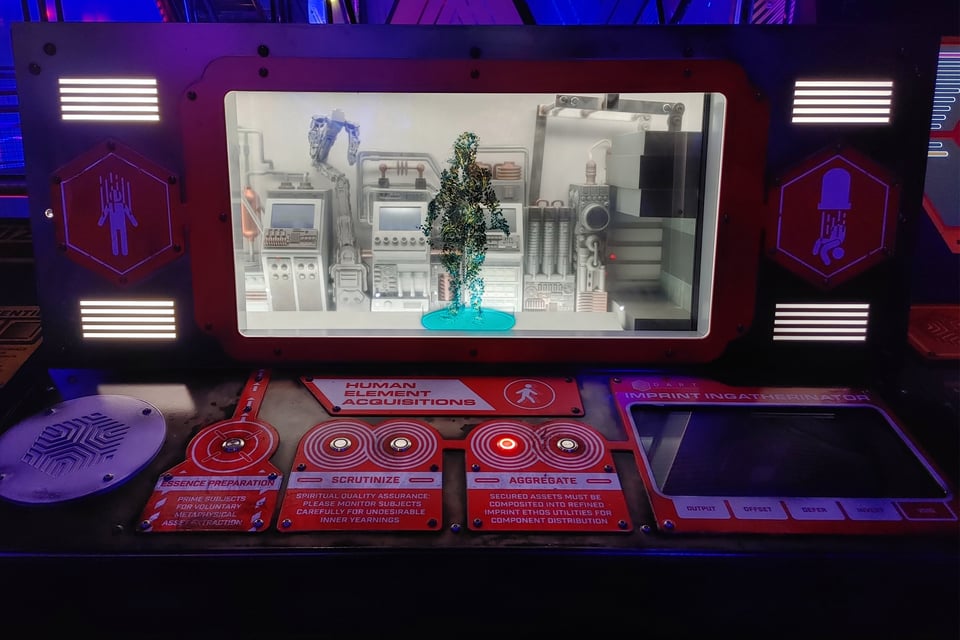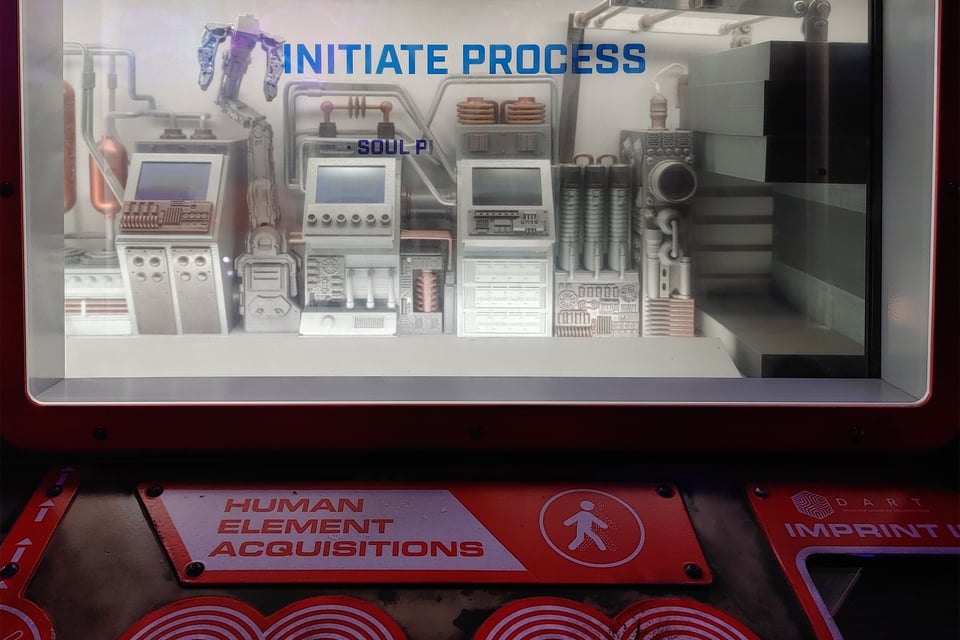 Human Element Acquisitions
Human Element Acquisitions
 is a control panel diorama in which holographic video images of Meow Wolf participants (captured live) walk past a complex interactive machine, finally being crushed at the end. The machine itself is a digitally fabricated diorama with two embedded interactive video screens and an LED array all controlled interactively with control panel buttons. The crusher jaws at the end of the machine is a continuously moving mechanical apparatus. Additionally, there is an interactive audio element controlled by touch-screen virtual sliders also embedded in the control panel. Meow Wolf participants are videoed live in a green screen (Chroma-key) capture area and displayed on a transparent LED screen in front of the machine diorama, creating a holographic (Pepper's Ghost) effect.
Human Element Acquisitions Contributors
The credits page is organized by different levels of contribution: Exhibition, Anchor Space or Project.
You're on a project page within the Factory Anchor Space in the Omega Mart Exhibition.