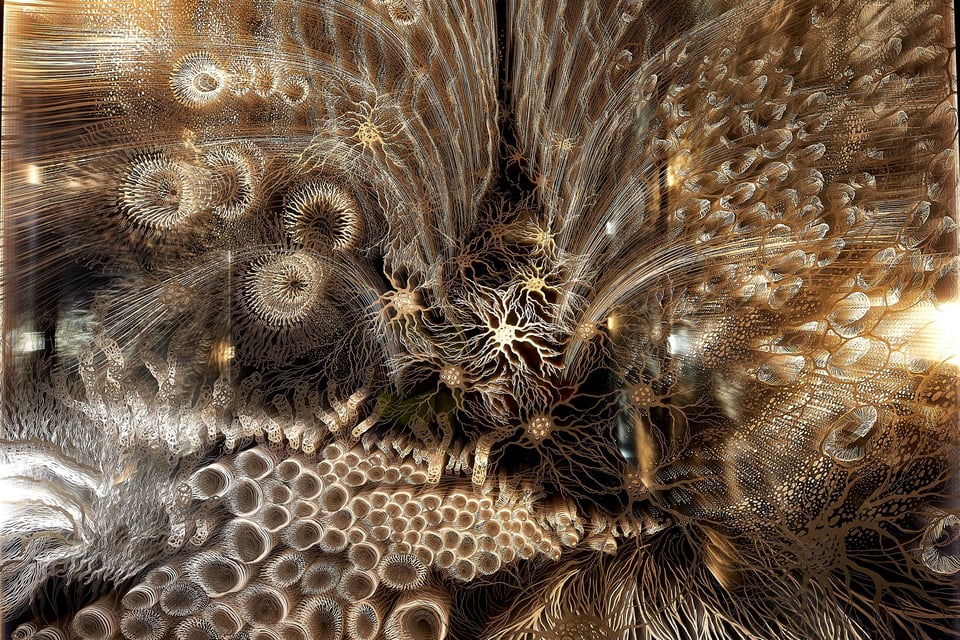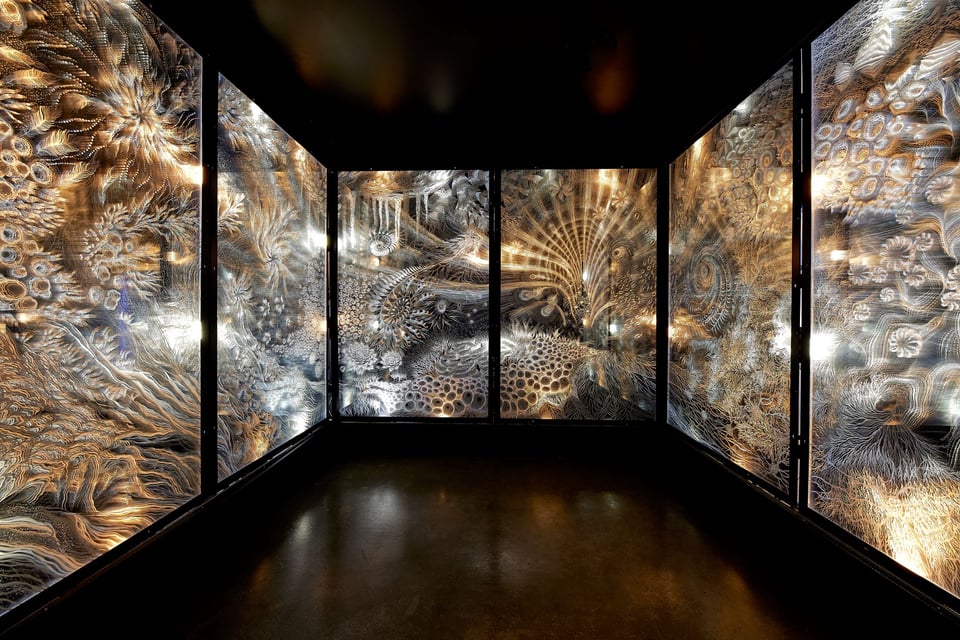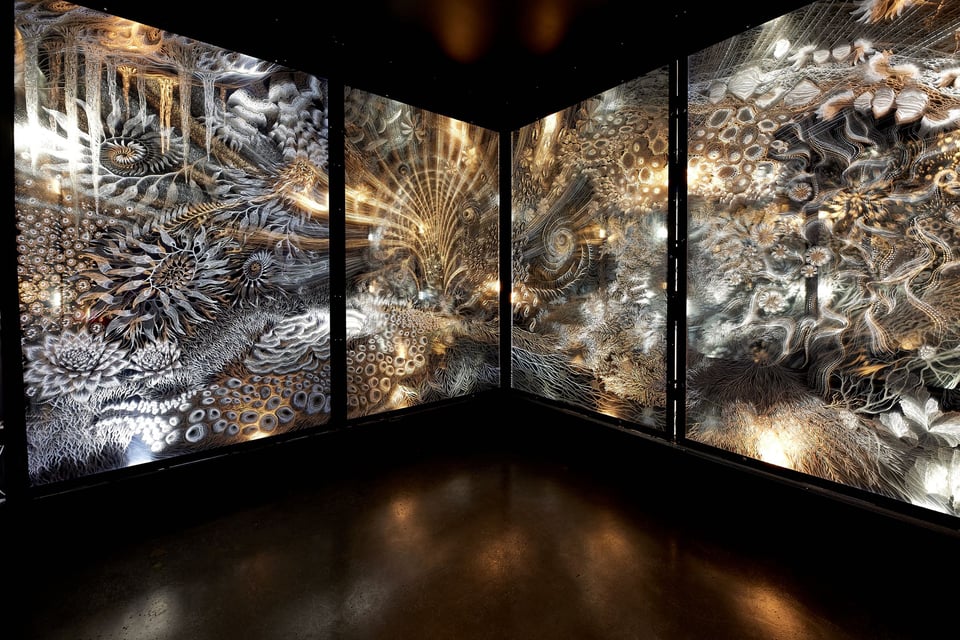 Pulse is an immersive light and sound experience comprised of countless hand-painted patterns that are meticulously intertwined and superimposed on 60 glass panels. When illuminated, they gain subtle movements turning the space into a large living network that glows and pulsates. Expressions of Life populate the walls with natural forms and organisms that interconnect in a multidimensional way. Pulse offers an experience of intimate connection, transcendence and remembrance that we are one with nature.
Pulse Contributors
The credits page is organized by different levels of contribution: Exhibition, Anchor Space or Project.
You're on a project page within the Factory Anchor Space in the Omega Mart Exhibition.